Convert EPUB eBooks to MOBI Format For Use With Kindle Fire
For ebooks, EPUB and MOBI are the two most famous formats used by ebook publishers. EPUB (Electronic Publication) is a free and open ebook standard format, whereas MOBI was initially used by MobiPocket Reader before Amazon acquired it. One of the most famous devices for reading eBooks, in recent times,  is axiomatically the Amazon Kindle Fire. The cheap yet robust device has a large user-base and considered to the best android based ebook device to date. The problem however, faced by a lot of Amazon Kindle users, is that it only supports MOBI ebook format. The reason is MOBI ebook format  has the ability to DRM protect ebooks, something the EPUB format lacks. If you had previously purchased ebooks that were in EPUB format, and recently made a transition to Kindle fire, then don't consider your previous purchases, useless. You can now use EPUB to MOBI to convert ebooks in EPUB format to MOBI. Coupled with an easy to use interface, the application lets you convert the files in batch, an added advantage if you have a large set of eBooks and don't want to waste time converting them one by one. More on EPUB to MOBI after the break.
The tool is a batch EPUB to MOBI format converter that automatically extracts the original contents of each EPUB file, and converts them. The conversion process takes around 1 second per file, seems fast and effective – but also dependent on your hardware specs. To start the conversion, click File menu and then choose Add Files or Add Folder (the latter of which is used to insert large number of files in one go), and navigate to the folder where you have the EPUB files stored. Once the files are loaded into the application, click File and select Convert.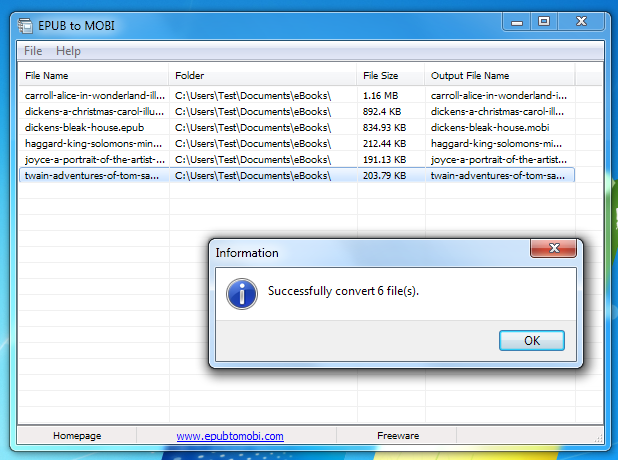 Your EPUB books will be converted one by one, and will be placed in the specified folder. Once the conversion process completes, you will see a successful conversion message. The files that we converted and tested worked flawlessly and opened without any glitch when copied into our Amazon Kindle.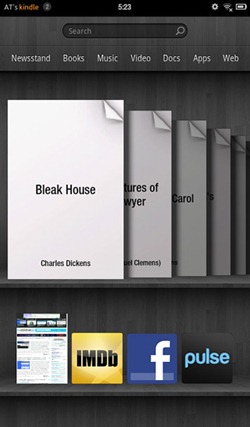 In a nutshell, EPUB to MOBI is an awesome application that worked as it should and converted all our files within a matter of few seconds. The application itself is available for free and works on Windows XP, Windows Vista, Windows 7 and Windows 8. Both 32-bit and 64-bit OS editions ares supported, while testing was carried out on Windows 7 Ultimate and Amazon Kindle Fire.