CSMenu – Get The Classic Start Menu In Windows 7
Are you missing the Classic Start menu which was present in Window XP? CSMenu is a small app which brings the Classic Start menu in Windows 7. Useful to those users who love the retro look.
It is a free, light-weight and easy to use utility, simply download and install it from the link mentioned at the end of this post. It will sit in the system tray, you can click its system tray icon to enable/disable the Classic Start Menu.
Here is what the Classic Start menu looks like in Windows 7, when it is enabled via this app.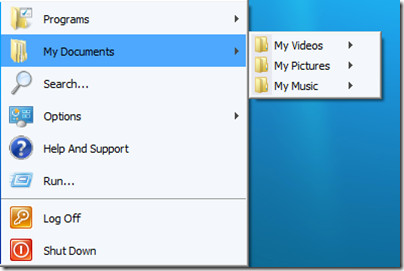 To put it in a nutshell, it is just a small app via which you can quickly enable/disable the classic start menu.
It works perfectly on both 32-bit and 64-bit windows 7. Enjoy!