D7 Is All-In-One System Backup, Maintenance, Repair & Tweaking Tool
D7 is a portable application intended for PC technicians, which provides a central interface to perform a variety of Windows tweaking related tasks. The applications displays an overview of your whole system, from your Windows version to the antivirus installed on your system. Its functions include offline and live malware removal, repairing Windows, general PC maintenance, CPU and RAM stress testing, OS branding, IP and DNS configuration, managing windows shortcuts, offline and live data backup, registry editing with search and delete, access to frequently used windows tweaks and components, etc. Read more about this extensive application after the break.
Upon first start, the application scans your computer to give you complete statistics about your PC. The main interface includes tabs for Info (Information), Maint (Maintenance), Repair, Tweaks, Malware, Offline, dSupprt and DataGrab. The Info tab displays general information about your PC, such as Installed OS, Antivirus, CPU speed etc.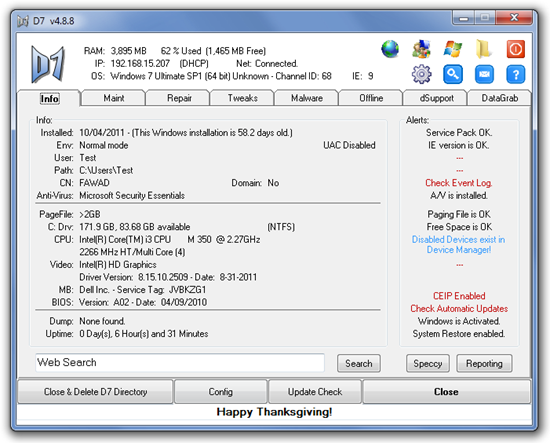 The Maintenance tab provides option for Pre Maintenance actions, Hardware Checks, Custom Apps, Post Maintenance actions, Performance, Stress Testing etc.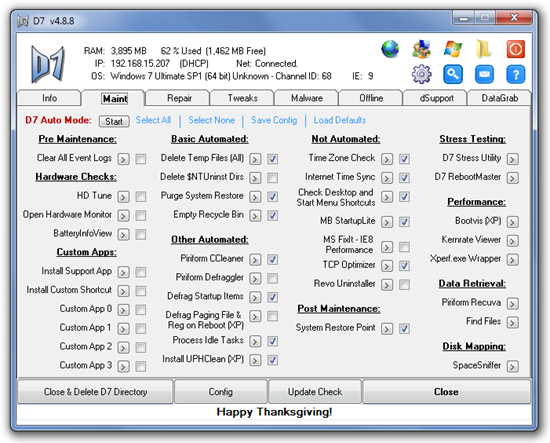 The Repair tab allows you to modify settings related to Networking, Internet Explorer, Windows repair, Adobe Flash, Windows Update etc.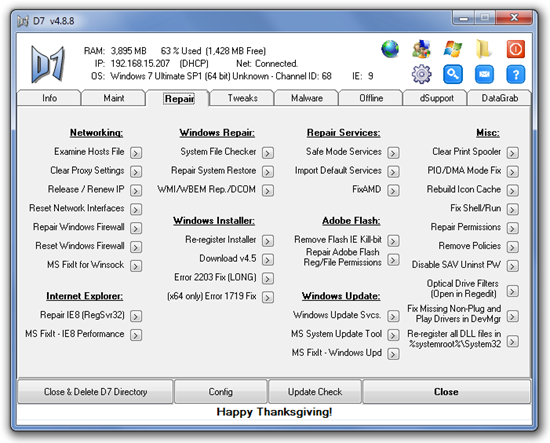 Tweaks tab enables you to Toggle On/Off Tweaks and edit settings related to OS Branding, Crash Control, Administrator, and various others.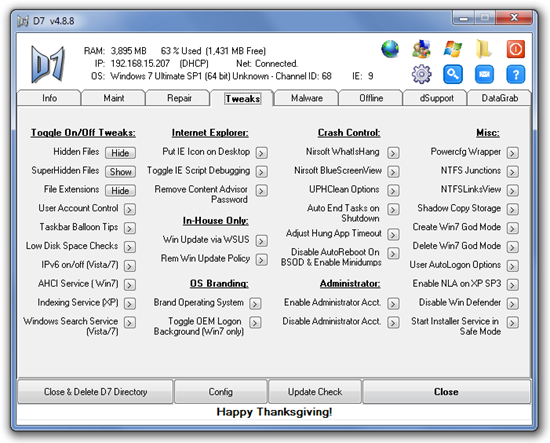 The Malware tab allows you to perform tasks related to Pre-Removal, Tasks, D7 Scanners, Manual Inspection and Post-Removal of malware.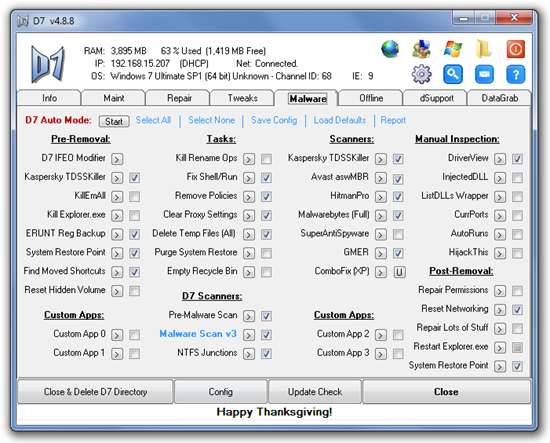 The Offline tab lets you edit offline mode settings for Malware Removal, Data Retrieval, Registry editing, Repair Tools and Password Removal.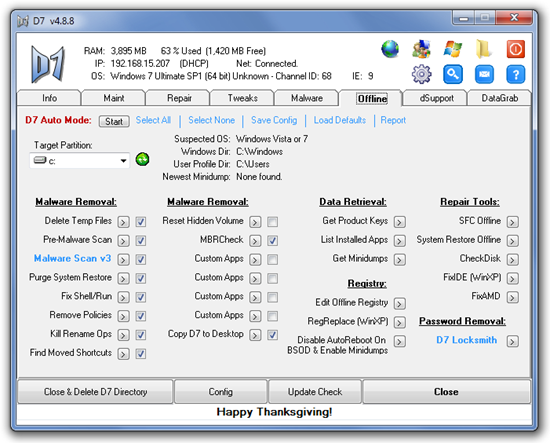 The dSupport tab allows you to install and manage dSupport and its supporting apps such as CCleaner, Defraggler, Custom Config etc.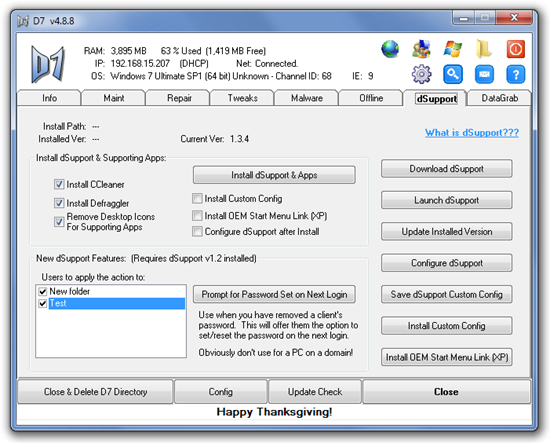 The DataGrab tab provides you with extensive options to backup your local data such as Backup From Partition, Wildcards, Location To Store Backup etc.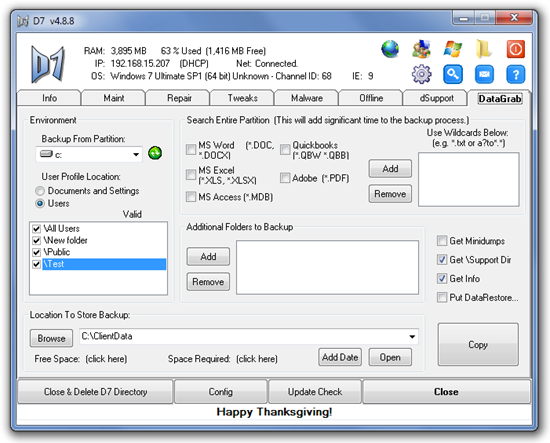 Click Config button at the bottom to change settings related to application Behavior (startup Behavior, General Behavior, Shutdown Behavior etc), Custom Stuff (Custom names, Custom URL Desktop Shortcut etc), Install Support App, Email Configuration (SMTP server, Username, Password etc) and Browser/Search (D7 Internet Browser Home Page, Custom Search Engine URL etc).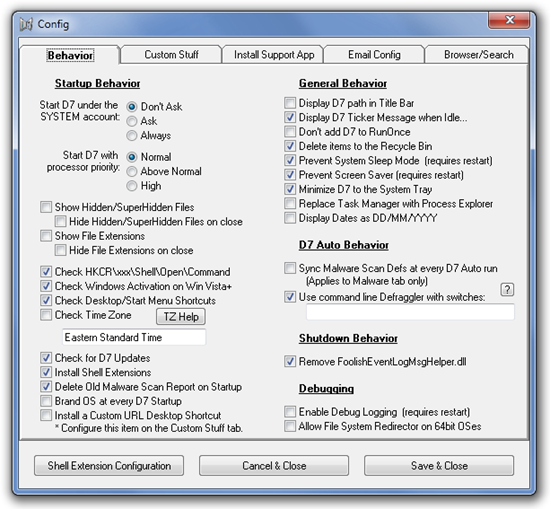 D7 is a very extensive application developed for use by PC technicians only, and complete details are available at the developers website. End users be warned, for you may harm your system if you don't know what you're doing. D7 works on Windows XP, Windows Vista and Windows 7.