Disable/Enable Access To Windows 7 Control Panel
This tweak will prohibit all users from accessing the Control Panel. I know it seems a bit odd but sometimes this does come in handy, lets say you have several computers over the network and you know that these computers will never be used for Administration Purpose and the basic settings will pretty much stay static for these computers. Then in such a scenario it would be a wise decision to apply this tweak to make sure that users aren't able to change any settings.
First, launch the Local Group Policy Editor, click Start, type gpedit.msc and hit Enter.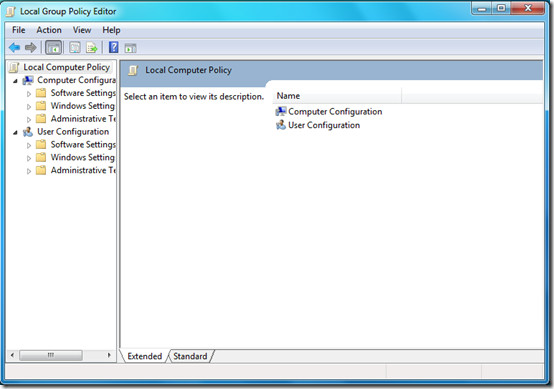 Now navigate to the User Configuration > Administrative Templates > Control Panel option from the left sidebar. You will be able to locate the Prohibit access to the Control Panel option in the main window.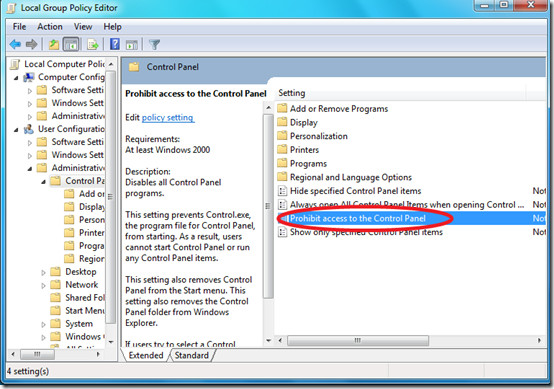 Double click it and set its value to Enabled.
That's it, the access to the control panel will be denied. These steps are applicable in Windows Vista as well. If you want to enable the control panel back, just set the value to Not Configured or Disabled. 😉