Disable Install Updates And Shutdown Option In Windows 7/Vista
If any updates have been downloaded and are available for your Windows operating system then you see the Install Updates and Shut Down popup notification option before shutting down the computer, but what if you don't need this option even if the updates are available. Below I have explained the step by step process to disable this setting, it involves some small changes in the Windows Registry.
Editor's Notes: I don't recommend disabling this option since keeping Windows up-to-date is the best way to secure the computer. This can only come useful to those professional users who have full control over their computer and don't want to install specific updates at the moment.
First of all click Start, type gpedit.msc and then press Enter.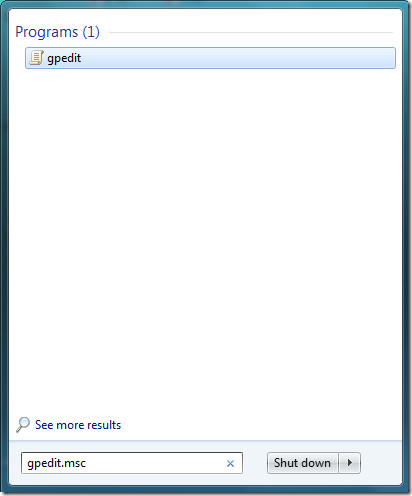 The Local Group Policy Editor will be opened, now navigate to User Configuration > Administrative Templates > Windows Components in the left side pane and choose the Windows Update option.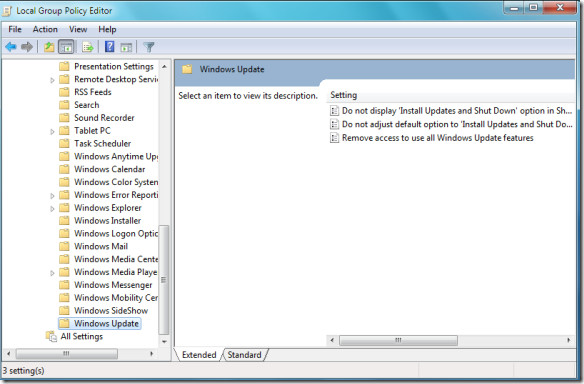 Now locate and double click the option Do not display "Install Updates and Shut Down" option in Shut Down Windows dialog box in the main window. A new dialogue box will be displayed, here choose the Enable option and that's it, now the Install Updates and Shutdown option will not appear as a choice in the shutdown window dialogue box.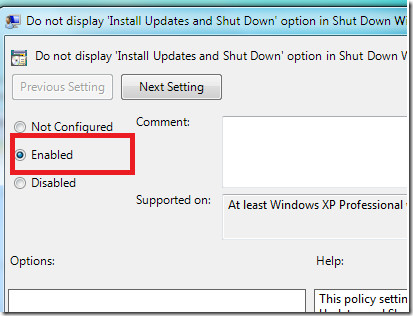 Enjoy!