Disable Windows Cant Open This File Dialog [Windows 7]
If you are an advanced user who is annoyed by the "Search web for unknown extension" dialog box where it states that "Windows cant open this file", then it is time to disable it. You do not need to follow the complicated registry method since it can be done with Default Programs Editor in Windows 7 and Vista.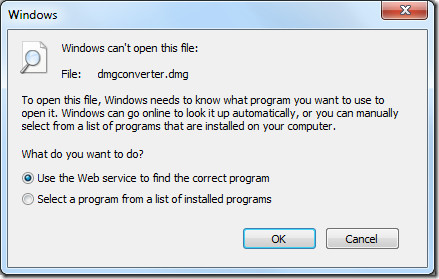 Launch this small portable utility and click the Settings button given on the lower-left side of the window.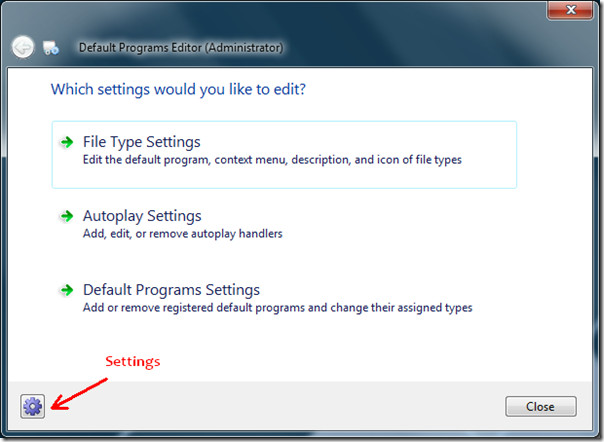 Now hit "Disable Search web for unknown extension dialog box" button and you are done.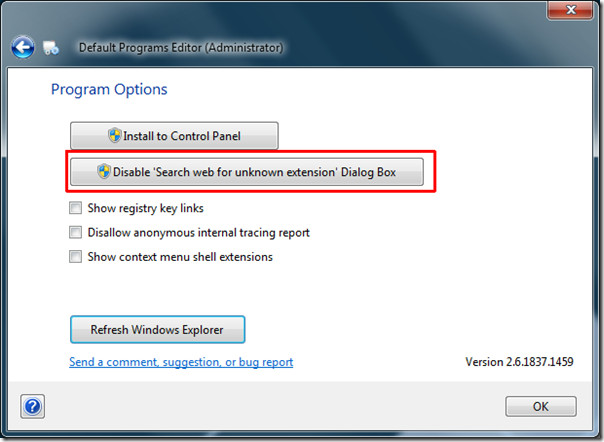 You can now close the app and open the unknown file again to see that the dialog box has been disabled, instead you are shown an Open with dialog window where you can select the application with which you want to associate the file.