How to Install the Disney Plus+ App for PC (Windows 10)
Disney+ is a streaming service owned by Walt Disney Entertainment, and it holds a library of movies and TV shows that are exclusively owned by Disney.
This includes the traditional Walt Disney animations and TV shows (Aladdin, The little mermaid, etc), as well as blockbuster films that are simply owned by Disney studios (X-Men, The Avengers franchise, etc).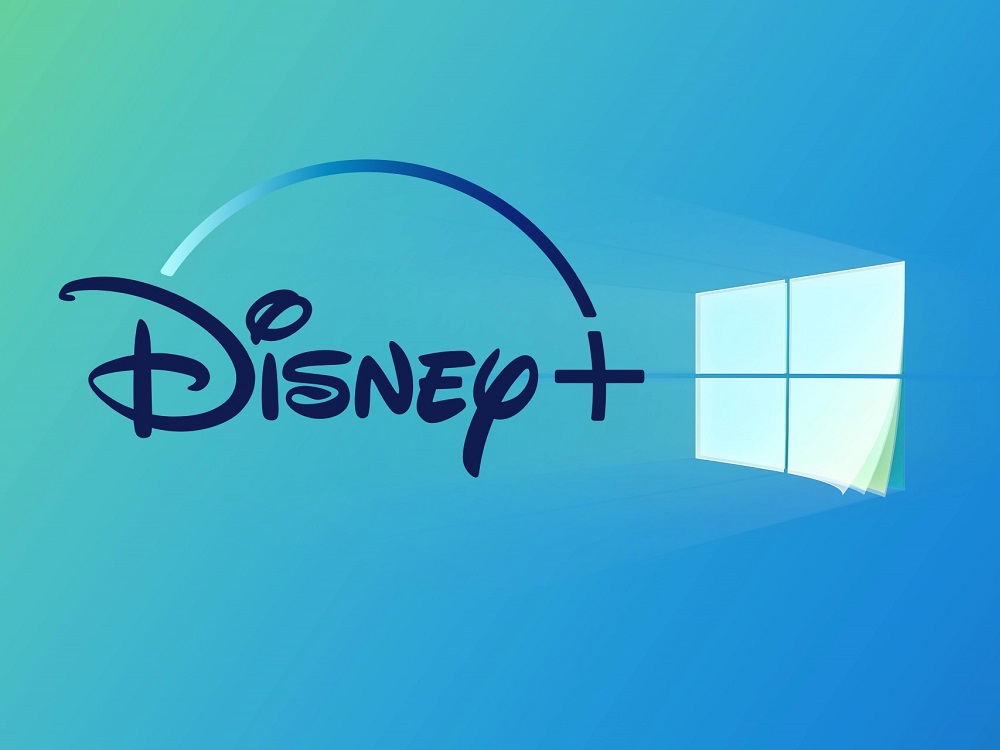 For Windows users it was originally available solely as a web app that could be accessed via web browser, and there still isn't a dedicated app for accessing it, unless you count the one for Xbox.
Well, if you want a much simpler way of accessing Disney+, similarly to how you would do with Netflix or HBO GO, we're going to show you how you can make your very own Disney+ app for Windows 10.
Note: In order for this to work, you need to have Microsoft Edge installed on your PC.
How to install a Disney+ App On Windows 10?
Just like any other website that lacks a dedicated Windows 10 app, there's always the option of creating a Progressive Web App via Microsoft Edge.
Here's how you can create your very own Disney+ Progressive Web App:
Go to the Disney+ website via your Microsoft Edge browser
Once the website is loaded, access the settings menu via the three dots in the upper-right corner of Edge's UI
The Disney+ website will now be installed on your Windows 10 PC as an app with an XAML shell, and you will have created your very own Disney+ app that can be used to access the streaming service with just one click.
More so, it will be available in the All apps list, just like any other UWP app you may install via the Microsoft Store.
Additionally, the shortcut can be customized, pinned in the Start menu, or even sent to be available on your desktop.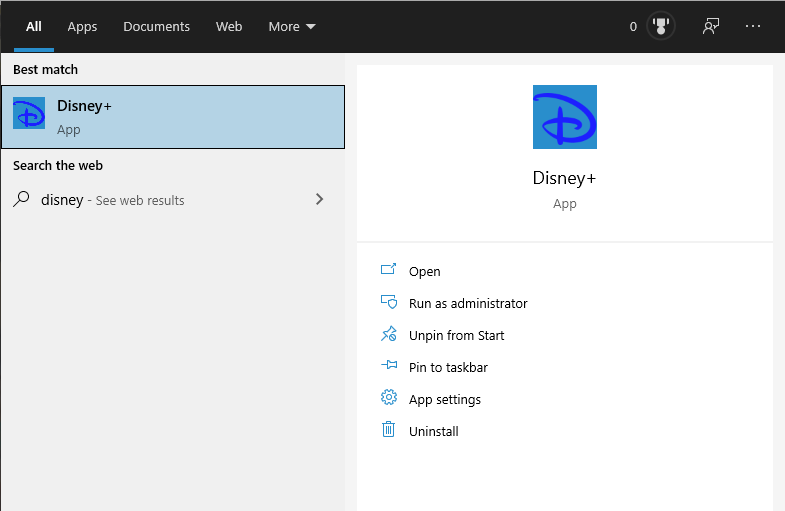 Note: The steps mentioned above are the standard procedure that one could use to create a proprietary app for any website, not just Disney+, so make sure you use this method to create even more apps for website you frequently visit.
Disney+ on Windows 10
This concludes our articles on how to install a Disney+ app on Windows 10, and we hope that now you can enjoy Disney's high-quality content in a more efficient manner.
If you want to learn even more tips and tricks on how to make the most out of Windows 10's capabilities, go ahead and leave us your suggestions in the comments section below.