How to download anything from Netflix without restrictions on Windows 10
Netflix lets you download content for offline viewing. This feature was added to select content so that users have something to watch when they do not have an active internet connection e.g., during a flight. The titles that you can download are restricted and the downloads only play inside the Netflix app. You cannot directly access them. TunePat is an app that lets you download anything from Netflix without restrictions, and play it with any video player of your choice.
The app is free but the free version only lets you download content in SD quality which is 480p. For high quality downloads, you have to buy the premium version of the app.
Download anything from Netflix
Download TunePat and install it. Once installed, it will ask you to sign in with your Netflix account. After signing in, you will see an interface with three different tabs. On the the Download tab, enter the URL to the Netflix title that you want to download. Once the app finds it, click the download button next to it to start downloading.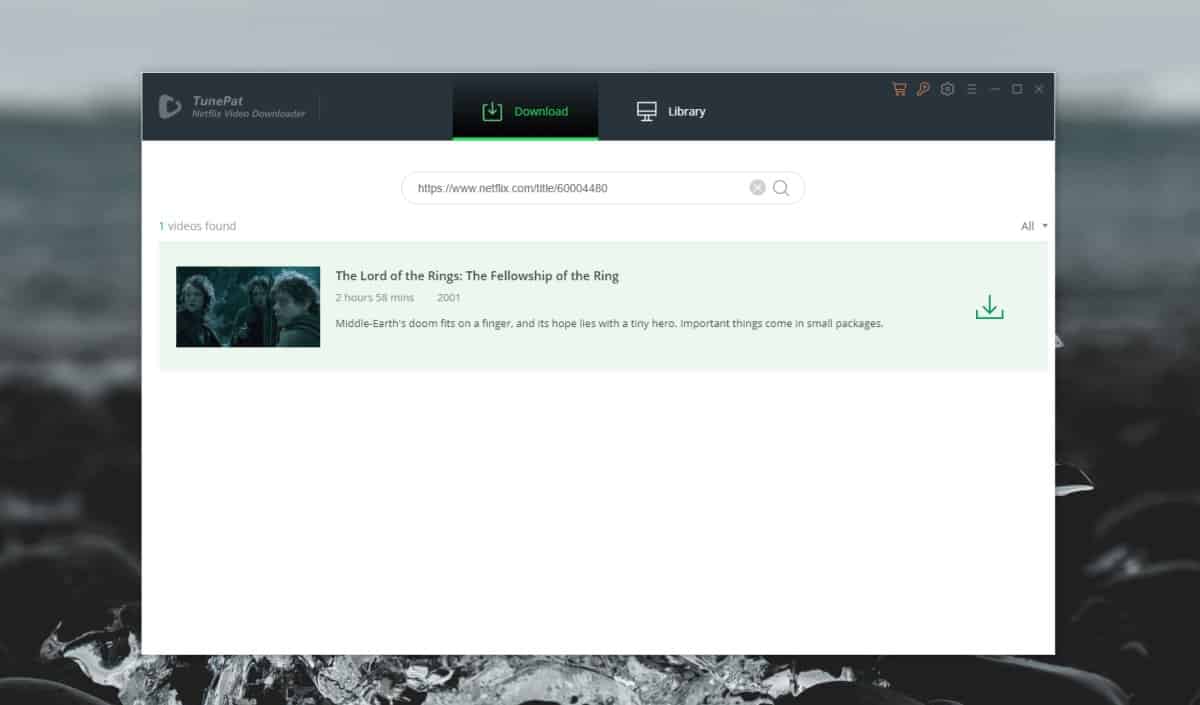 When the download is complete, go to the Library tab and click the folder button to open the file in File Explorer. You can the double-click it to open it in the default video player on your desktop. The file downloads as an MP4 file so you can play it with almost any media player.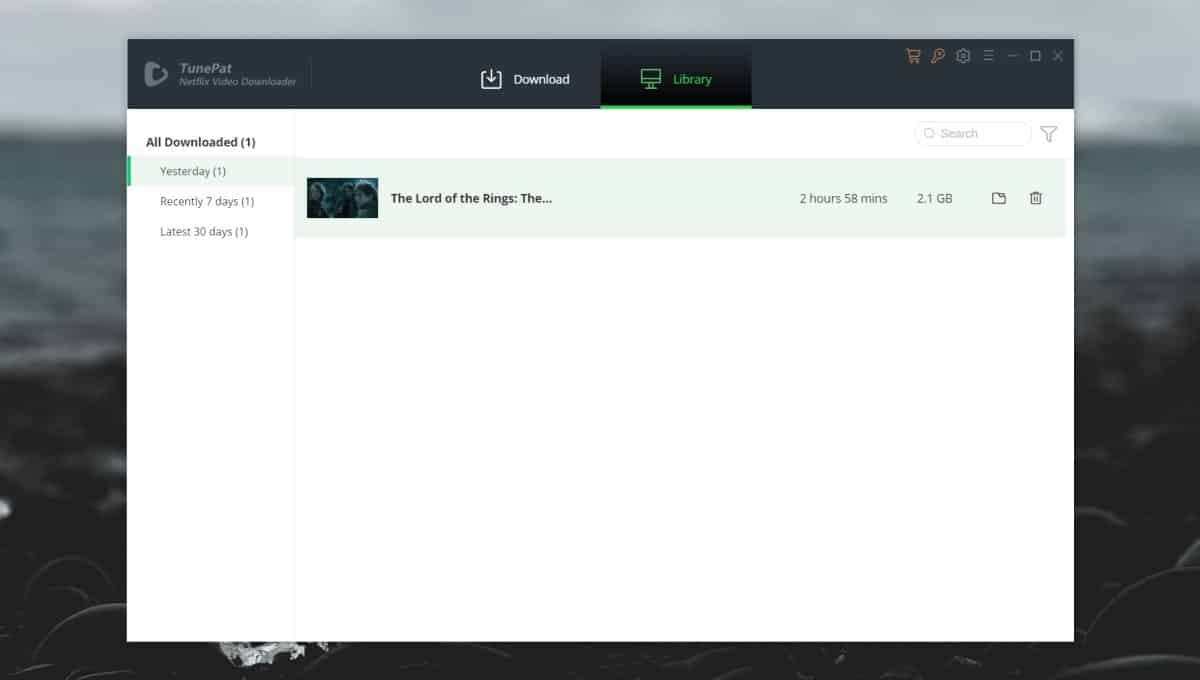 This may, or may not let you access regionally restricted content on Netflix. It relies on your Netflix account which is tied to your country so it's possible that even with a link to restricted content, it is unable to download anything. You can try using a VPN for Netflix and then checking to see if TunePat can download a regionally restricted title.
You might be wondering if this is legal or not. It definitely lies in the grey area considering it is using your Netflix account to access and download titles. It is however downloading titles that Netflix doesn't allow you to download and it is also stripping the content of its DRM attributes allowing you to view it outside of the Netflix app. While both actions may be wrong, you are still accessing content that you've paid for and that too in lower quality.
If you decide to distribute the content later, you'd be committing a crime but this isn't a bad way to take Netflix content offline with you when you're travelling.