How to download YouTube videos on Windows 10
YouTube doesn't like it when you download videos off the platform but sometimes, it's the only way to watch a video offline. YouTube actively works to block apps that can download videos from it which is why it's often best to use a desktop solution. Here's how you can download YouTube videos on Windows 10.
We're going to use a free app called Youtube Multi Downloader. The app can download a video as both MP4 (video format) and as MP3 (audio format). The MP4 and MP3 formats are common so the file you get can be played easily enough on Windows 10, macOS, Linux, iOS, and Android. On all five platforms, the stock media players will do the trick when you want to play an MP4 or MP3 file.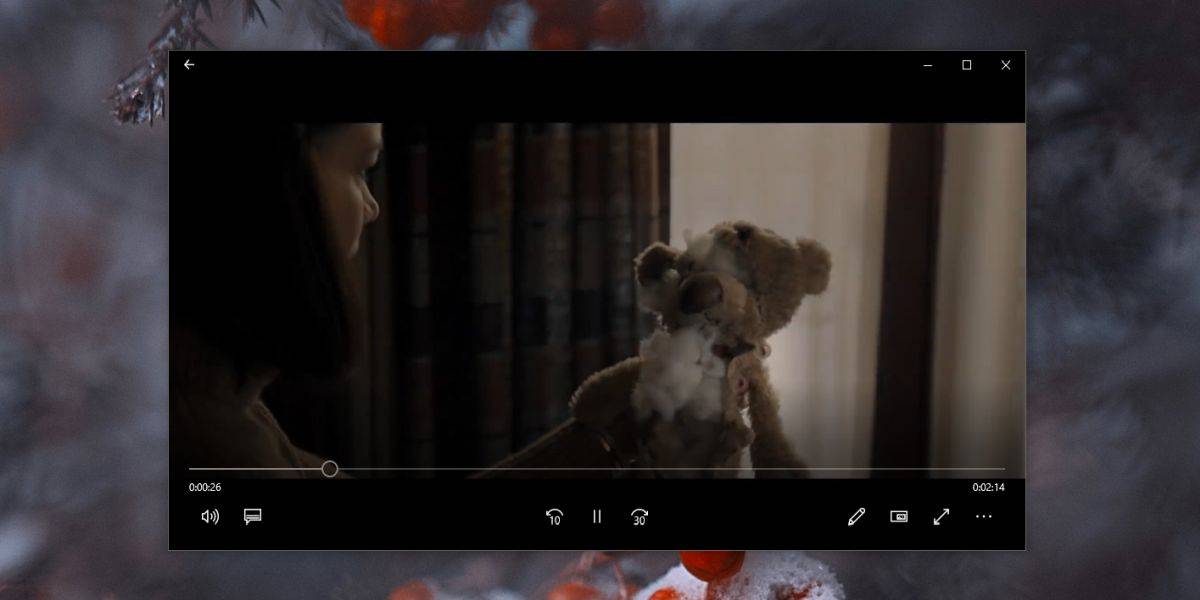 Download YouTube videos
Download Youtube Multi Downloader, install, and run the app. The app can download multiple YouTube videos at once. All you need is the link to the video. For multiple videos, enter one link per-line in the URL field.
To select whether the video is downloaded as a video or an audio file, open the 'Save as' dropdown. With audio files, you can select either the MP3 or the AAC format, and choose the quality of the audio file. With video files, you can only select the MP4 format and pick the resolution. The app uses FFMPEG to encode videos so the quality is excellent.
Select where the downloaded file will be saved, and click Start Download. The download can take some time depending on the length of the video, and the quality you're downloading it in.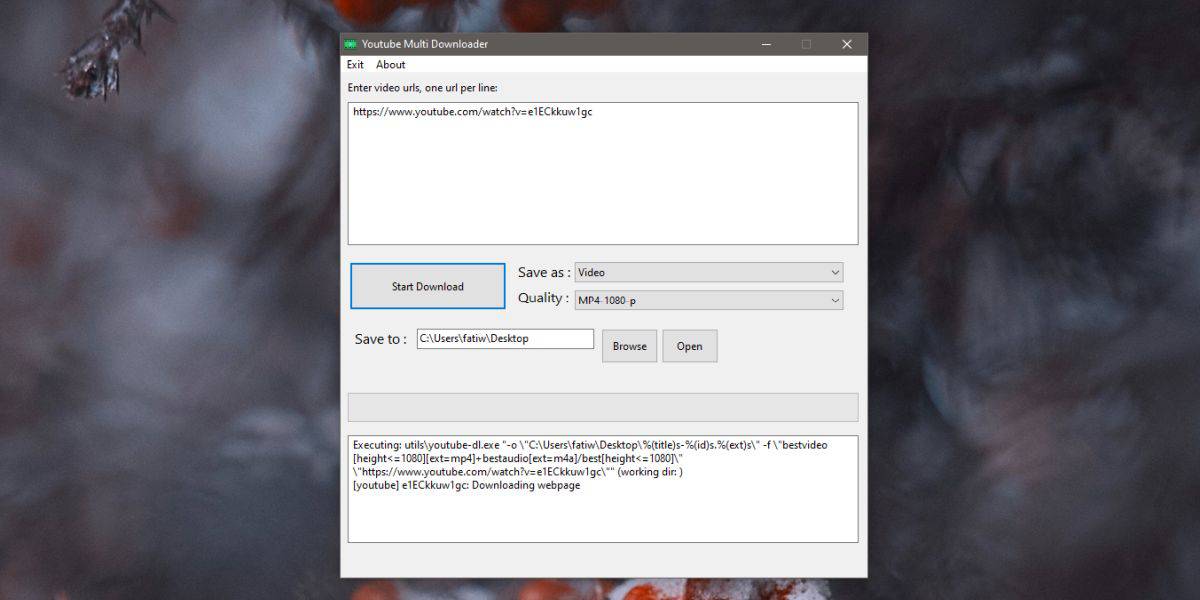 The downloaded file will not include subtitles unless they are hardcoded into the video. Similarly, any annotations on the video and all links on it will not be downloaded.
A word about plagiarism
YouTube does not want users to download its content in order to fight plagiarism. If you need to view a YouTube video offline and downloading it is your only option, make sure you do not use it for anything illegal or unethical. Reuploading the same video, as it is or with minor edits to remove watermarks etc. is plagiarism. If the content isn't yours, don't pretend like it is. The best case is the video is taken down, the worst case is the original uploader may suffer a penalty because the YouTube algorithm isn't the smartest when it comes to dealing with copyright claims.