Cloud Drive: Quickly Upload Files To Google Docs [Desktop Gadget]
Cloud Drive is a desktop gadget for Windows 7 that offers a simple and convenient way of uploading files to Google Docs via drag & drop to store your files online. You don't need to waste time opening Google Docs on your Internet browser anymore. The files are uploaded simply by dropping them into the application interface.
Once installed, you can sign in to Google Docs directly. click its Options from the sidebar and enter your account credentials to proceed.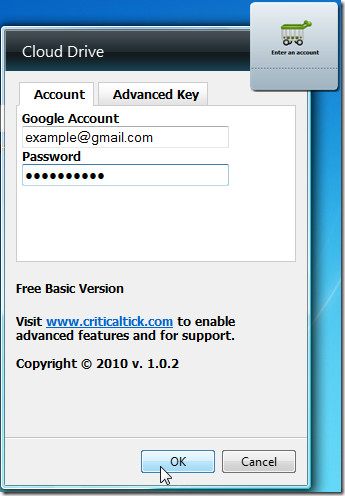 After signing in to your account, you will be prompted to drag and drop files. Select any file and just drop it into its window. The file will be instantly uploaded on Google Docs.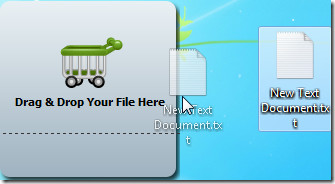 This gadget offers a quick and easy solution for instantly uploading files to Google Docs and storing them online. It supports Windows Vista and Windows 7 OS; testing was carried out on Windows 7 x86 system