Sync Facebook Photo Albums With Your PC The Dropbox Way Using Drop N Sync
Facebook has become a one stop shop for all kind of social networking, media sharing, and promoting your business/venture without costing a dime, but it's apparently the internet giant's photo sharing feature that is used the most. Previously, we've covered various desktop tools and browser extensions/add-ons that let you upload images to your Facebook account, and today, we've got yet another one at your disposal called Drop N Sync. It's an intuitive desktop application that makes uploading your photos to Facebook a breeze. It lets you synchronize your existing Facebook albums with your PC, which makes the process of downloading and uploading new photos to Facebook completely hassle-free, in a Dropbox-like manner. Lets dig deeper into it and see how it works after the break.
Note: During installation, the setup process tries to install some bloatware, so make sure you uncheck installation of any non-required component/add-on/extension/toolbar when asked.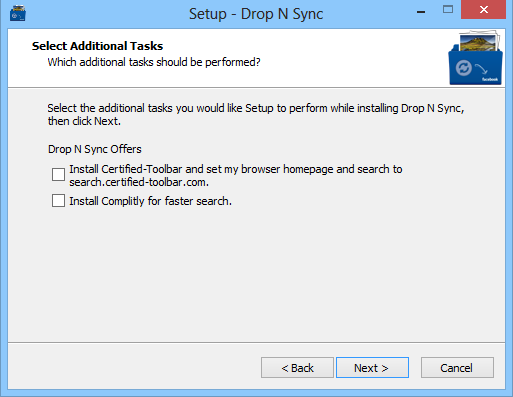 Upon first running the app, Drop N Sync automatically launches a configuration wizard that enables signing into your account and granting required app permissions. All you have to do is enter your Facebook email and password, and click Log In.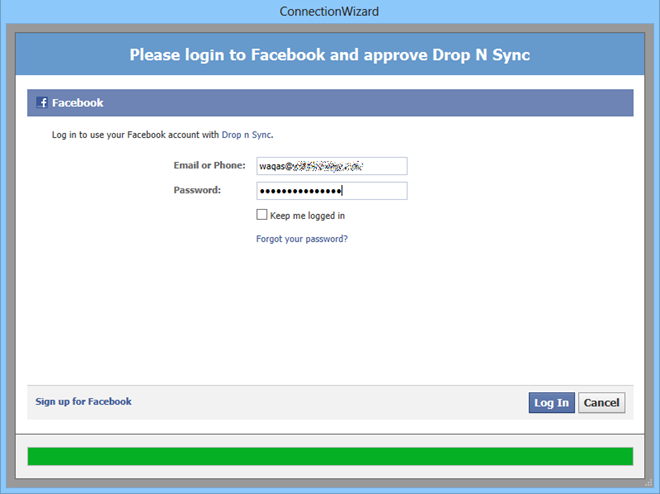 When asked for app permission, click 'Log In with Facebook' to add Drop N Sync as a Facebook app.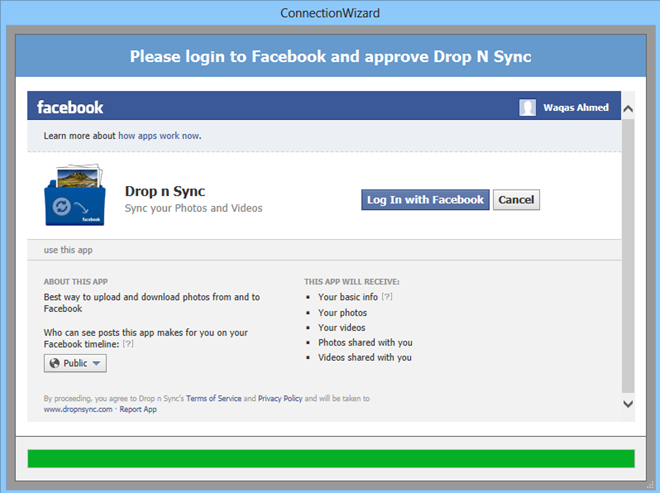 You'll first want to tweak the app's options, that can be accessed by right-clicking the Drop N Sync's notification icon and selecting 'Preferences' from context menu. Here, under the 'Download Albums Settings' tab, you can choose whether to download all albums, selective ones or none at all, and specify the albums that you want to sync in case of selective ones. By default, the app syncs all of your albums but in case you want to exclude any, select it from the list and use the arrow button to move it to the right pane.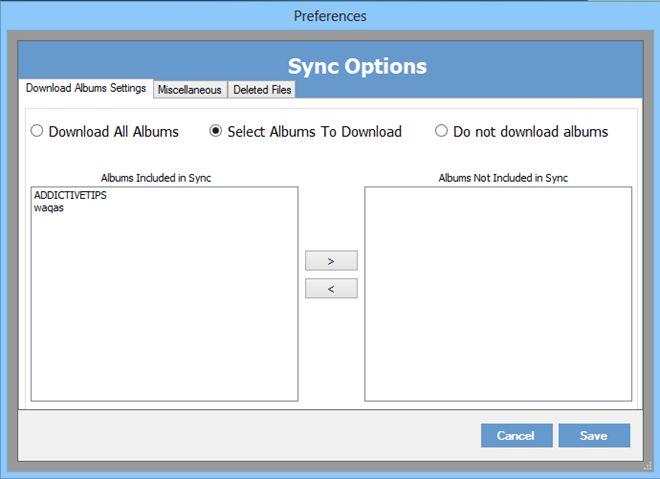 The Miscellaneous tab comes lets you configure a few other options such as downloading your tagged pictures from your friends' albums, startup behavior of the app with Windows, logging in or out, and specifying the synchronization folder.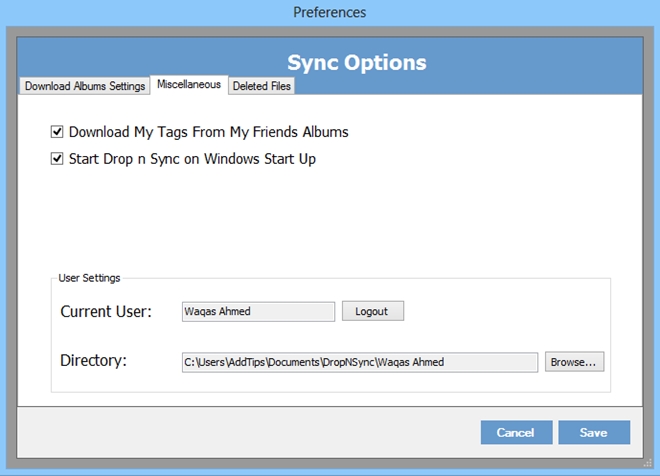 Deleted Files is another interesting feature of the app. It allows you to restore files accidentally deleted files from your Facebook account or your computer's Drop N Sync folder, with a  single click. The deleted photos are restored to the destination from where they seem missing.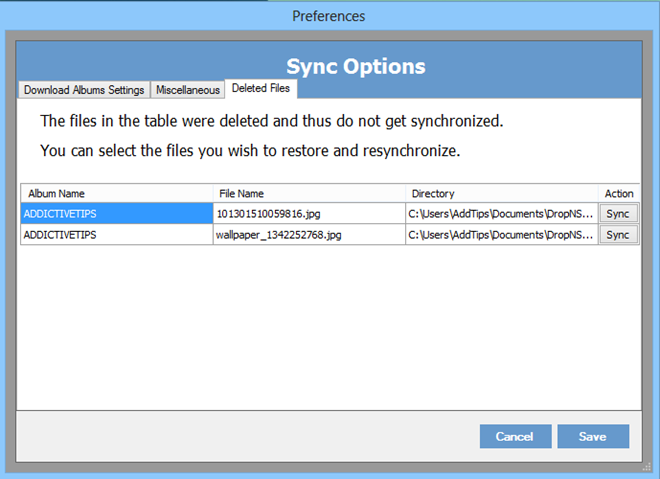 When all the settings are in place, you can start dropping photos into the Drop N Sync album folders to sync them to your Facebook albums – it's simple as that!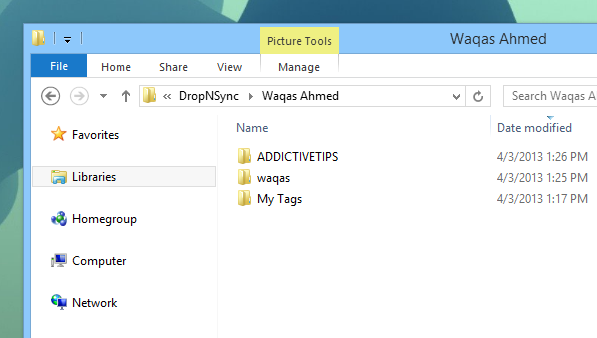 All in all, Drop N Sync is one of the fastest ways to upload or download photos to and from your Facebook account. It's easy to configure, fun to use, and most importantly, available absolutely for free. The app works on Windows XP, Windows Vista, Windows 7 and Windows 8.