How To Add Dropbox And Google Drive To MS Office 2016 Save Locations
MS Office 2016 has an odd sort of restriction; you cannot add local folders as save locations. It will remember recent locations that you saved a file to, or locations you opened a file from. The only problem is, they update regularly and you can't pin a particular location. If you're on Windows 10, and you haven't removed OneDrive, then it shows up as one of the save locations in MS Office. Of course, not everyone uses OneDrive. People prefer Dropbox and Google Drive. Here's how you can add Dropbox and Google Drive to MS Office 2016 save locations.
Add Dropbox As A Save Location
You need to have the Dropbox app installed on your system in order to add it as a save location in MS Office 2016. Sign in to Dropbox and select a location for your Dropbox folder. Next, open the app's preferences from the System Tray. On the General tab, look for the Microsoft Office add-in section. Enable the 'Show Dropbox as a save location in Microsoft Office' option, and restart any and all MS Office apps that you have open.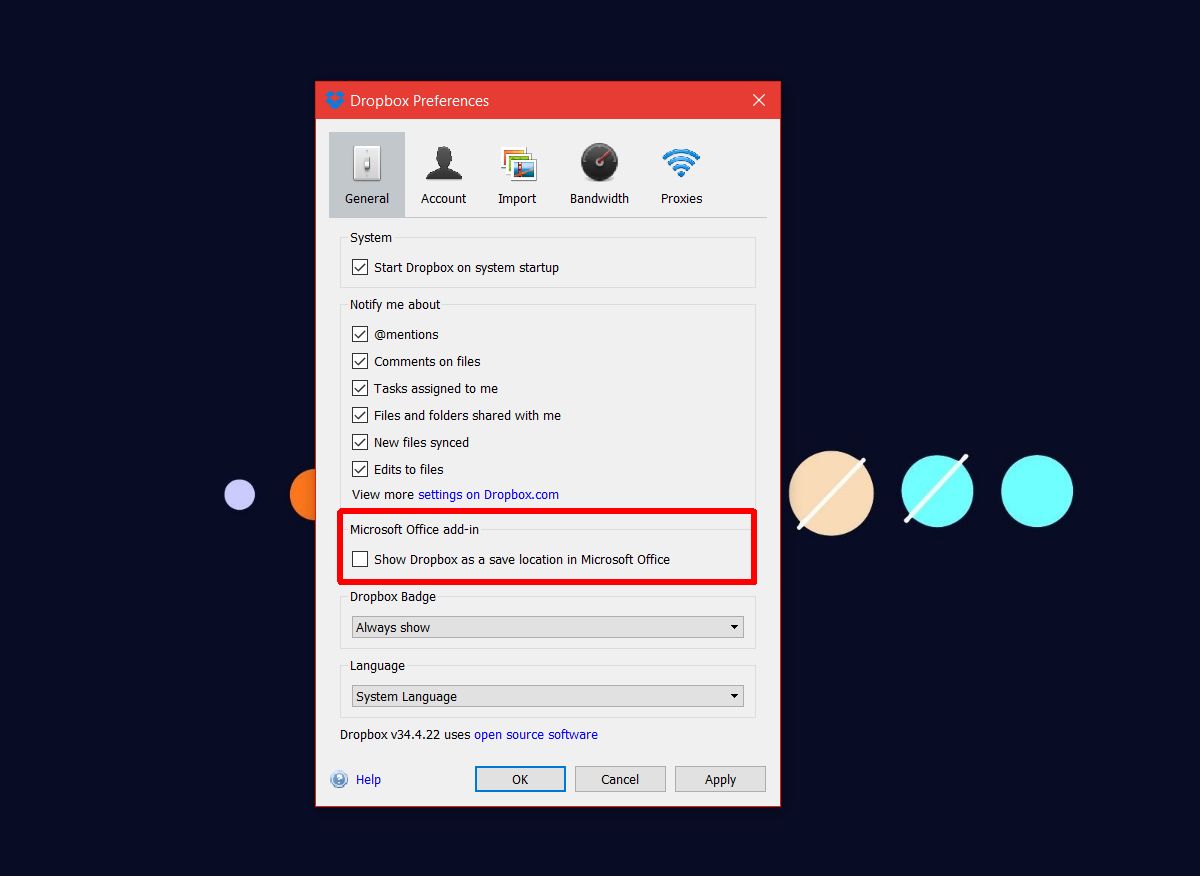 Add Google Drive As A Save Location
You need to install a special plug-in to add Google Drive as a save location in MS Office. This plug-in isn't included with the Google Drive app. All you have to do is download and install the Google Drive plug-in for Microsoft Office and Google Drive will be added as a save location. You don't necessarily have to install the Google Drive app on your system however, when you save a document or spreadsheet to your drive, you will have to sign in to your Google account.
When you first install the plug-in, and open an MS Office app, the sign-in page will open automatically in your default browser. You can sign in to your account or you can postpone it until you need  to save files to your drive.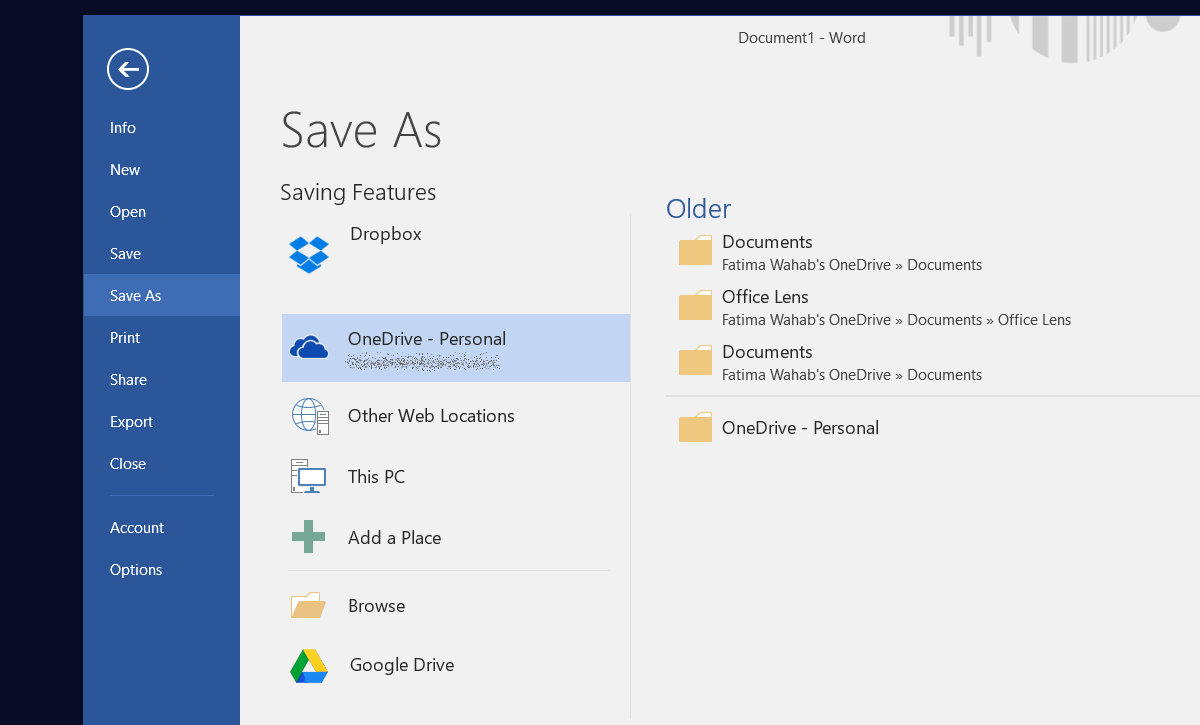 Add/Remove OneDrive
If you have OneDrive installed on your system, it will automatically add itself as a save location in MS Office. You don't need to set it up or enable anything like you have to with Dropbox. OneDrive is a Microsoft product so it basically just shoehorns itself into every other Microsoft product on your system. If you want to remove OneDrive as a save location from MS Office, you're going to have to remove OneDrive from your system altogether. If you're one the Windows 10 Creators Update, it's easy to uninstall OneDrive from the Settings app.