Easy Way To Format & Erase CD/DVD/Blu-Ray With Nero InCD
Nero has been a favorite and a pain at the same time when it comes to optical drive burning/management suites. Offering one of the most comprehensive solutions out there at a rather high-price with huge file sizes and memory issues, Nero has often prompted users to go for alternates that are free. Nevertheless, it does possess some very useful tools that keep loyal users from straying away. and those are free!
InCD is a free offering from Nero that allows a user to format and erase optical discs (CD, DVD and Blu-Ray) with a single click, letting these discs be used as removable media or diskettes instead of the traditional usage.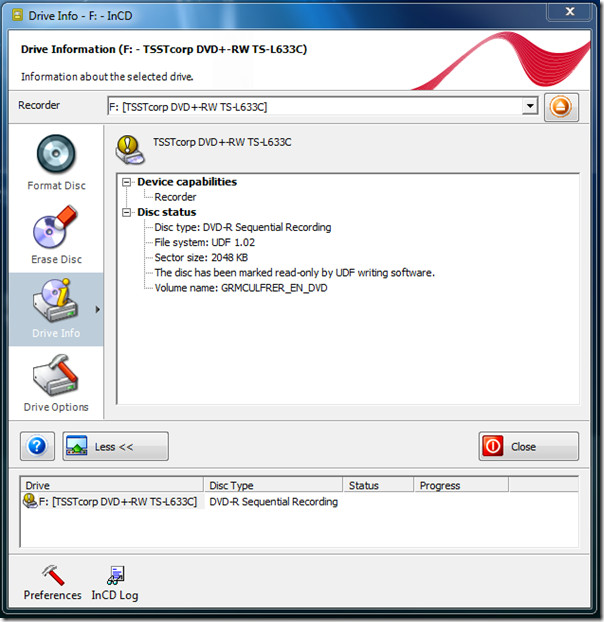 Once installed, InCD adds its icon to your system tray as well as in the properties menu of the system's optical drive. The software offers the following main features.
Format disc with quick or full format
Format the disc in the Mount Rainer format
Know disc status and type
View file system
Read SecurDisc DVDs
Duplicate metadata
Erase rewritable disc (disc with RW specification)
Please remember that InCD can only format and erase discs for which rewriting is possible. Since at the time of testing we didn't have any such disc available, you can see the limitations in our screenshots.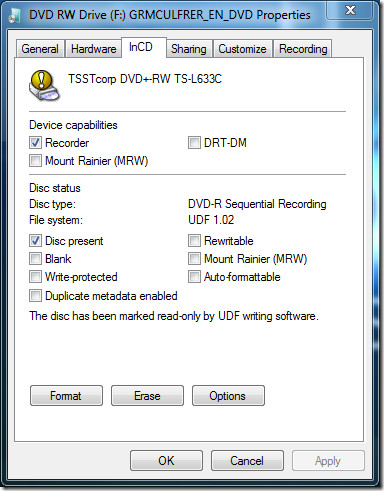 InCD can read the discs burnt using SecurDisc technology, as well as accessing data in defective sectors of UDF file systems.
The software was tested to work fine with Windows 7 x86 OS, and should also work for x64 versions of Windows, down to Windows XP.