How to enable Chromecast support in Chromium Edge on Windows 10
The new Chromium Edge browser is based on Chromium and it would stand to reason that it has every feature that the Chrome browser has. That's not entirely true. If you're running the Chromium Edge beta, you should know that it can't cast to Chromecast. The feature appears to be disabled but you can easily enable Chromecast support in Chromium Edge by changing two flags.
Set up Chromecast
Make sure you have your Chromecast set up. If you have an update pending, you need to install it first. Make sure that the Chromecast is connected to the same network that your Windows 10 PC is on.
Enable Chromecast support
Open Chromium Edge and type the following in the URL bar;
edge://flags
The page that opens is going to be very reminiscent of the flags page in Chrome because that's what it essentially is. Use the search bar and look for the following flag;
#load-media-router-component-extension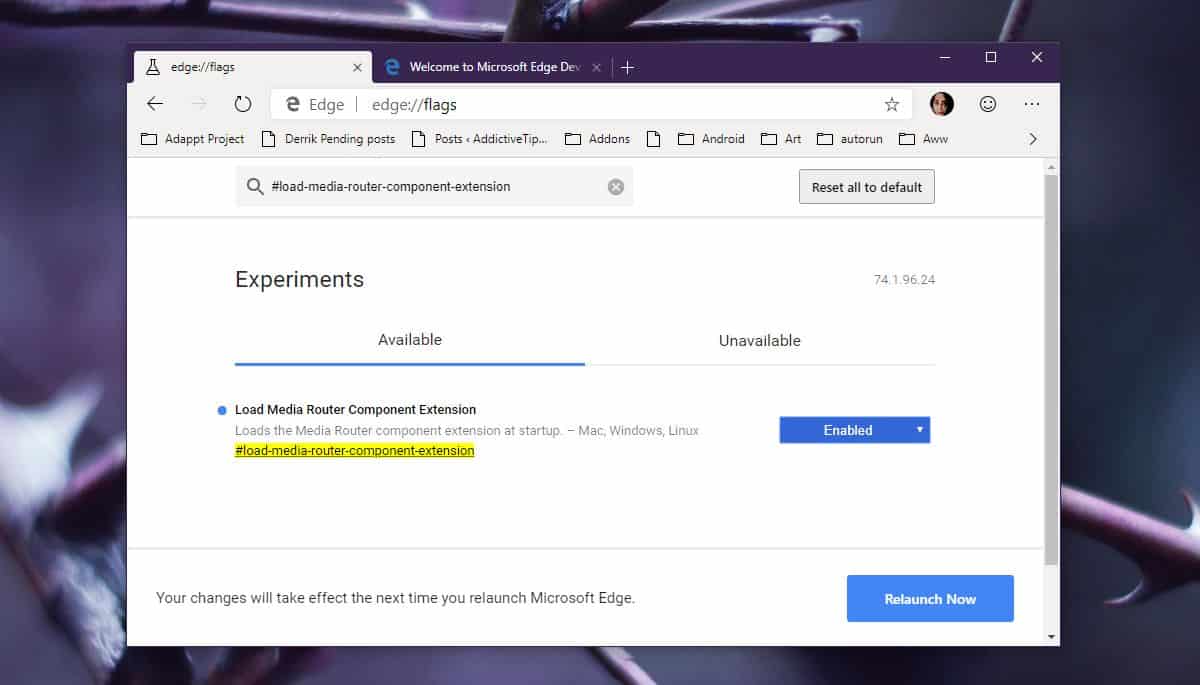 Open the dropdown next to it, and select the Enabled option. Next, look for the following flag;
#views-cast-dialog
Open the dropdown next to it and select Disabled from the menu. After changing the value of both flags, relaunch Edge and you can start casting to the Chromecast.
Casting from Edge
In Edge, click the more options button at the top right and from the menu go to More tools>Cast to device. You will see the Chromecast icon appear next to the URL bar and a pop-up will open. Select your device from the pop-up and you will be able to cast the tab from it.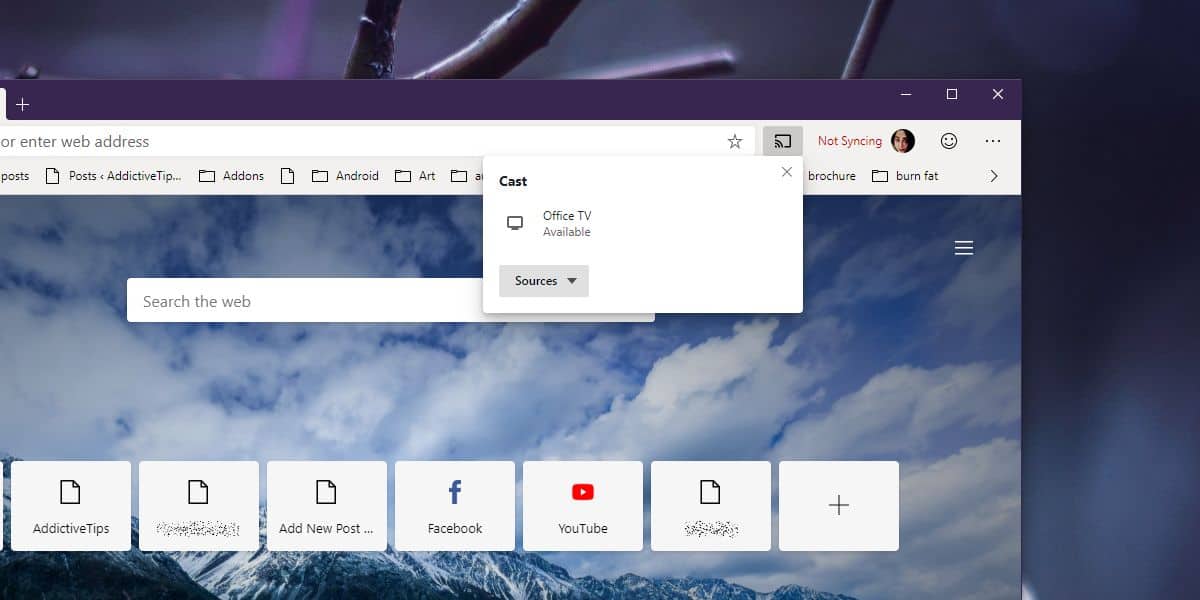 The Cast to device option is always going to be available in the menu but if you do not enable and disable the flags mentioned before, Edge won't be able to find the device.
The older version of Edge was limited to what Windows 10 could do. Windows 10 has native Miracast support but it doesn't support the Chromecast which is why Edge couldn't cast to it. Chromium Edge no longer has that limitation so if you have the device lying around, you can use it with the beta version of Edge.
Changing the flags in Chromium Edge will give you more or less the same experience that you get when you cast from Chrome. You will be able to cast videos directly from YouTube, and you will be able to cast a tab from the context menu as well. As for the casting experience, it should be more or less the same as you get in Chrome.