How to enable DirectPlay on Windows 10
DirectPlay is an old API library that was used by DirectX to run games. It's so old that modern games don't need it any more which is why, you won't find it on your Windows 10 PC. You might have the latest version of DirectX running but DirectPlay may not necessarily be enabled. Games simply don't need it anymore however, if you're trying to run an older game, you will need to enable DirectPlay on Windows 10 to get it going. Fortunately, it's pretty easy to do.
Enable DirectPlay
DirectPlay will need DirectX installed if you're trying to run a game so go ahead and install it. Once you've done that, you can proceed to enable DirectPlay.
Open the Control Panel and select Programs. Click the Turn Windows features on or off option. Alternatively, open File Explorer and enter the following in the location bar. Again, click Turn Windows features on or off.
Control Panel\Programs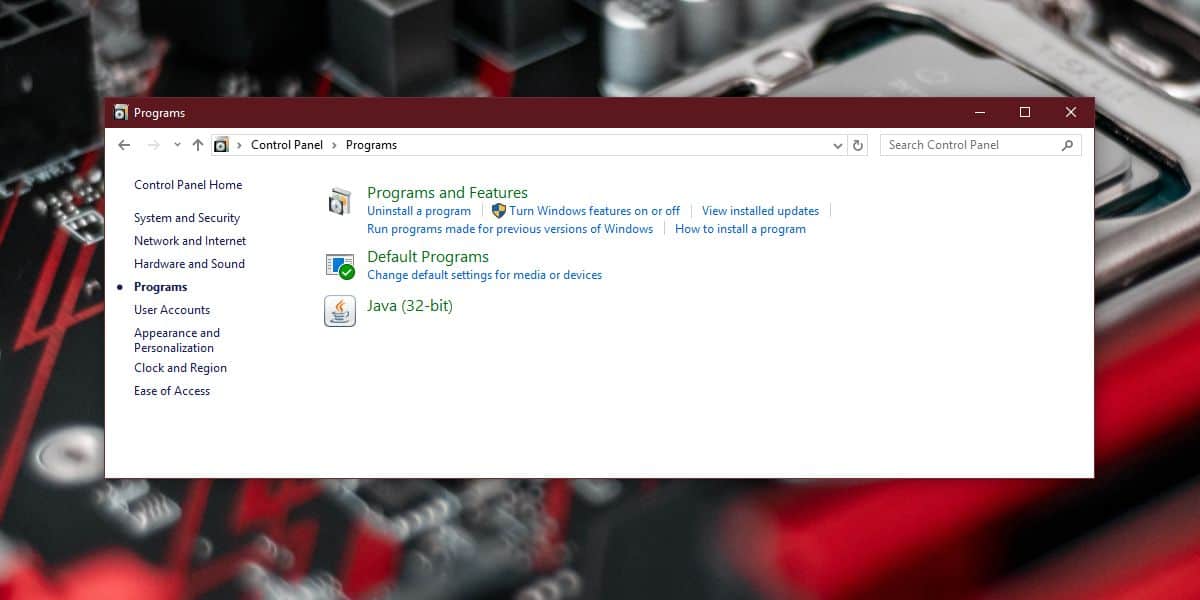 In the window that opens, you will see a list of features that you can enable. This is where you can enable or disable Internet Explorer if you want. In this list of items, look for Legacy Components and expand it. Under it, you'll find DirectPlay. Select it and click OK.
The component will take some to install and you will run into one or two prompts. Once it has been installed, you will have to reboot your system for the change to take effect.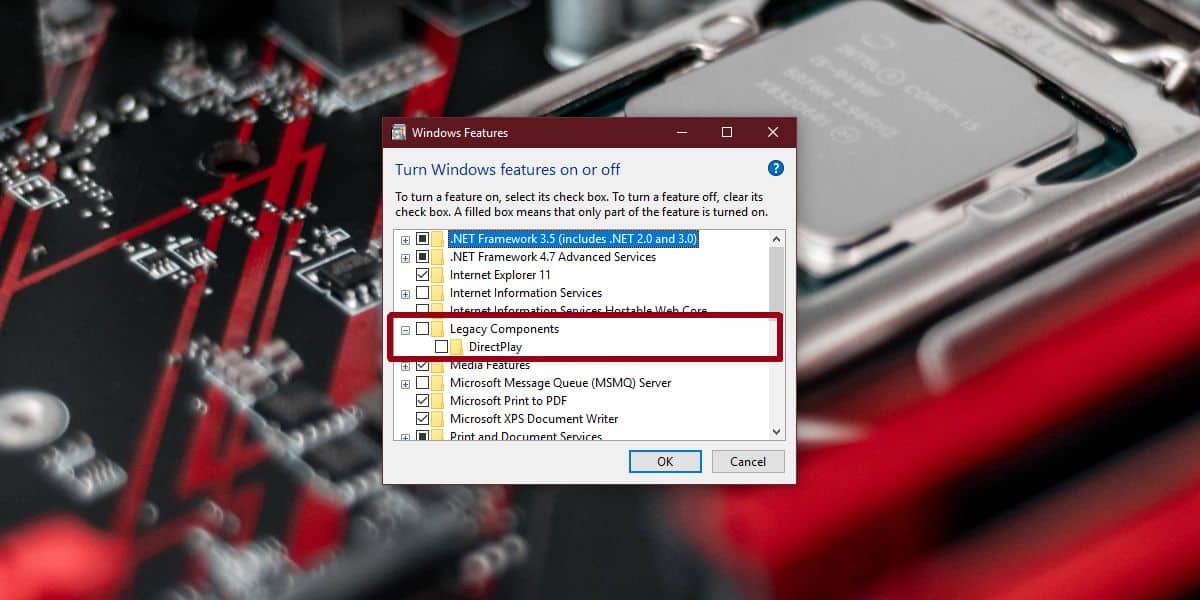 Playing games
While DirectPlay may be an essential component needed to play older games, it likely isn't the only thing you need. Older games that were built for older operating systems, architectures, and technology relied on multiple components to run. After you enable DirectPlay on Windows 10, check what else is required to run the game you want to play.
The older the game is, the more you will need to install additional components to make it compatible. You can try looking into emulators and they may take the pain out of running an older game however, there are few emulators that can run every single legacy game there is. The games themselves are too many to account for and legacy games might span a period of ten years which will make for different requirements depending on when it was released. It's been a while since gaming improved and quite a lot of the popular games are now old, legacy ones which is why there's no single emulator to run them all. In fact, you might be better of running an older version of Windows in a virtual machine and installing and playing the game on it if it's very old.