Exploring Windows 7 Font Manager
Almost all releases of Microsoft's Windows don't have any remarkable utility to manage fonts and people have to rely mostly on third party utilities to work with fonts. Microsoft's upcoming windows 7 has introduced a very cool font management interface. The new Windows 7 Font manager will include the ability to group, install, uninstall, preview and hide fonts. Now you can easily play with fonts and installing/uninstalling new fonts is the piece-of-cake. Lets explore this feature in more details.
You can launch Font Manager from Start > Control Panel > Fonts. Here is how it looks when launched.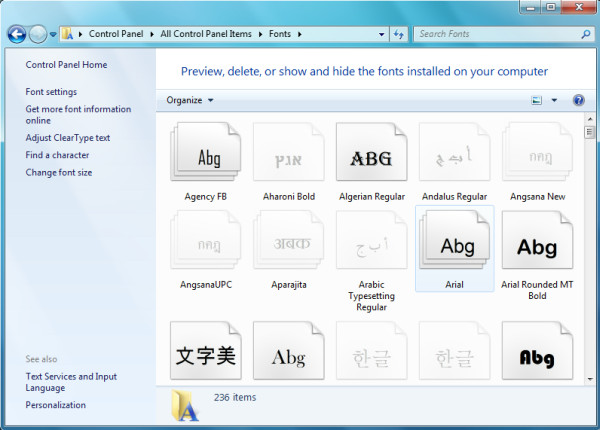 A preview of all fonts of a font family is available after double-clicking an icon. A click on a single-font will open a preview window of that font showing all of its characters in various sizes.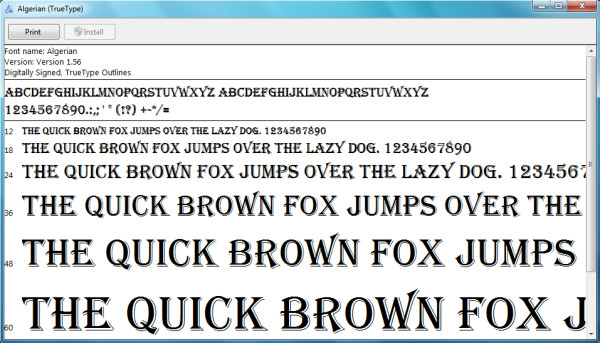 Now, it is also very simple to install custom fonts, simply download the font, double click it to install, or you can directly copy the contents of the downloaded fonts into Fonts directory. Usually fonts directory in Windows 7 is C:\Windows\Fonts. Enjoy!