How to find the app directory from the Control Panel on Windows 10
Windows 10 lets you uninstall apps from the Start Menu but only if the app in question is a UWP app. If you try to uninstall a desktop app, you're redirected to the Control Panel. The app's list in the Control Panel lists apps by name, gives you the date an app was installed on, the name of the developer that published it, the size of the app, and its version. This is the default information you get but Control Panel has lots of additional columns that you can enable. One column i.e., the Location column allows you to view the app directory from the Control Panel.
App directory in Control Panel
The Control Panel has more columns than it shows by default. Much like you can enable additional columns in Task Manager, you can do the same in the Control Panel.
Open the Control Panel and go to Programs. Click 'Uninstall a program'. This will take you to the list of installed apps. Right-click the title of any one of the columns. From the context menu, select More.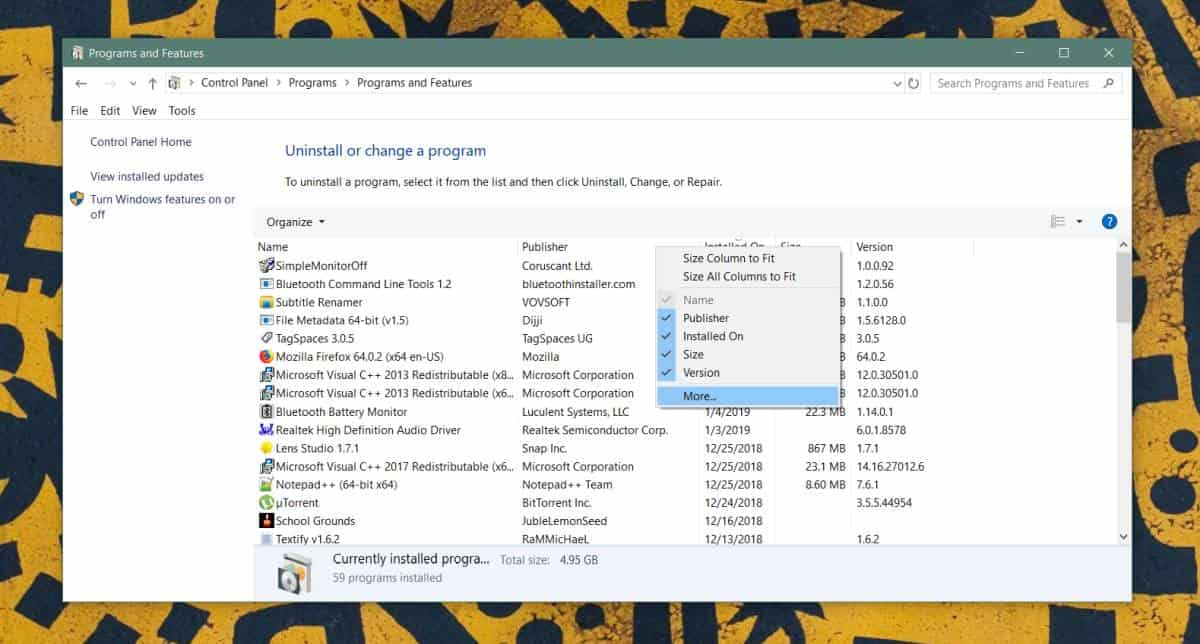 A window will open listing the various columns you can enable. One of them is called 'Location' and if you enable it, you will be able to view the app directory i.e., the folder the app is installed in.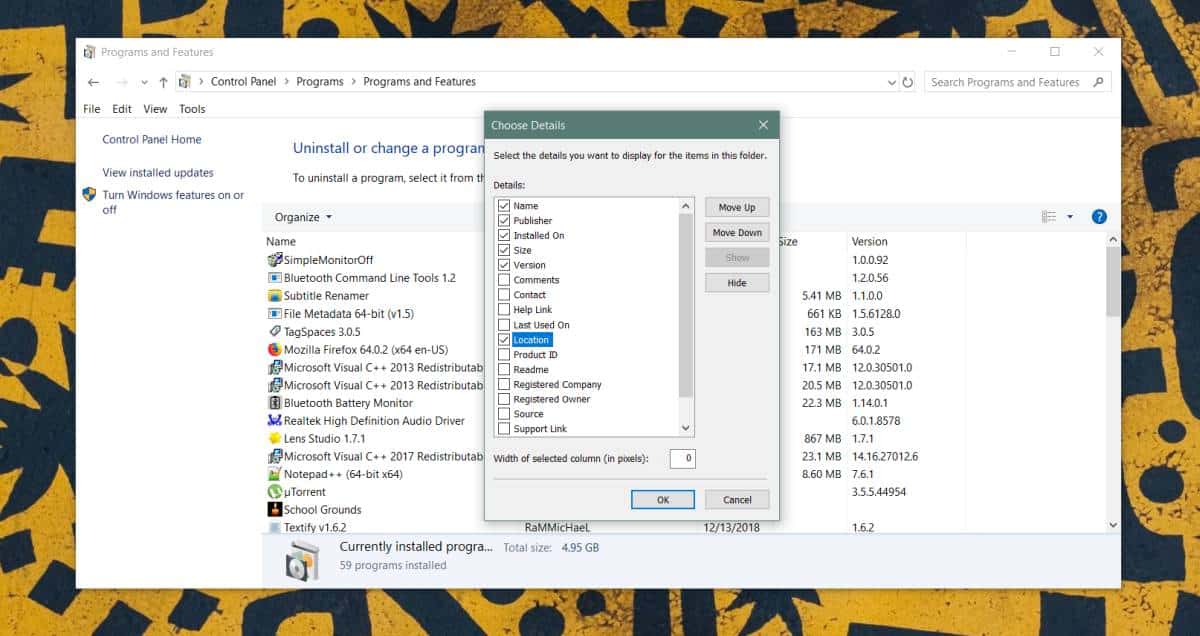 The location column will show you the location for most apps but it will still miss out on some of them. For example, you won't see the directory for Paint.net, OBS, or Visual C++, among others.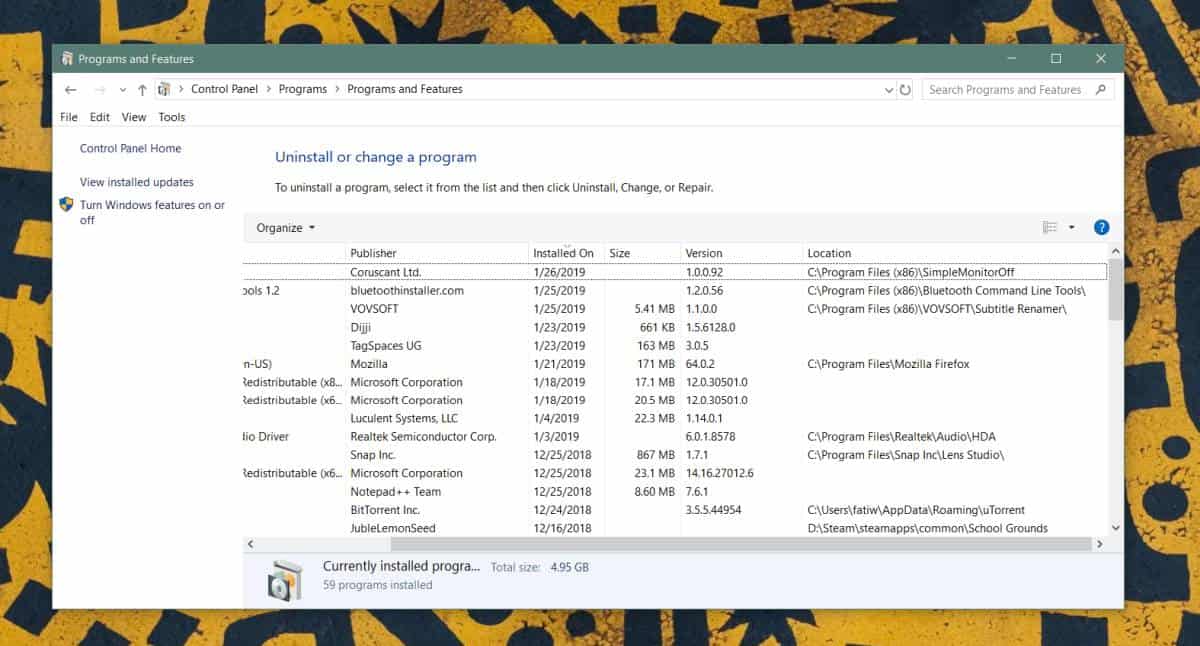 If you need to find the install directory for an app that Control Panel doesn't show, you have a few alternative things that you can try.
If the app is listed in the apps' list in the Start Menu, right-click it and go to More>Open File Location. If the app isn't in the apps' list, or it doesn't open the install directory, you can try the task manager. Run the app, and open Task Manager. On the Processes tab, right-click the app and select Open file location. If all else fails, you can still use Windows search to find the app's EXE. It also doesn't hurt to look inside the AppData folder.
Normally, finding the install directory for an app is rarely a problem. That said, some apps, particularly portable ones, might be hard to find when you're trying to quit it.
If you're still running into dead ends trying to find where the EXE of an app is located, make sure you know what the EXE is called. Some developers do not name the EXE file the same as the app.