How to get Windows 98 icons on Windows 10
Windows 7 is nearing the end of its life. Microsoft will soon end support for the OS which was one of the best, most stable ones the company ever released. Windows 98 was similar; it worked well and while users eventually had to upgrade from it, it still lives in memory as one of the best operating systems Microsoft released. If you're feeling a little nostalgic about Windows 98, or just really like the icons from the OS, you can still get them on Windows 10. As  far as icons are concerned, they're just image files so there's nothing stopping you from getting Windows 98 icons on Windows 10 except the bit of elbow grease required to set them all up.
Windows 98 icons
For complete set of Windows 98 icons, visit this website. Scroll through the icon viewer and click on the icon you want to use. Save it as a file. The images save as PNG files and you will need to convert them to ICO files for Windows 10.
Converting a PNG file to an ICO file for Windows 10. There are loads of free apps that can do this but the simplest one you can use is ICO Convert. Upload the PNG file, and convert it to an ICO file for Windows.
Change icons on Windows 10
Once you have all the icons that you want to use, you have  to get down to changing them. We're going to do this in two different stages because changing icons for folders and files is different than changing icons for This PC and Recycle bin.
This PC, Recycle Bin, Network, User Folder
Open the Settings app and go to the Personalization group of settings. Select the Themes tab and along the right, you will see an option called 'Desktop icon settings'. Click it and you will get the window below. Select the item you want to change, and then click Change Icon.
In the window that opens, select the icon file that you want to use. Make sure that if you're using different icons for the Recycle bin, you use different ones for both the empty and full state. Click Apply and the icon will change.  Make sure the icon files are saved somewhere you won't move them.
Folders & Files
To change icons for folders and files, navigate to either one and right-click it. Select Properties from the context menu. On the Properties window, select the Customize tab. Click the Change Icon button and then select the Windows 98 folder icon that you want to use for it. Click Apply.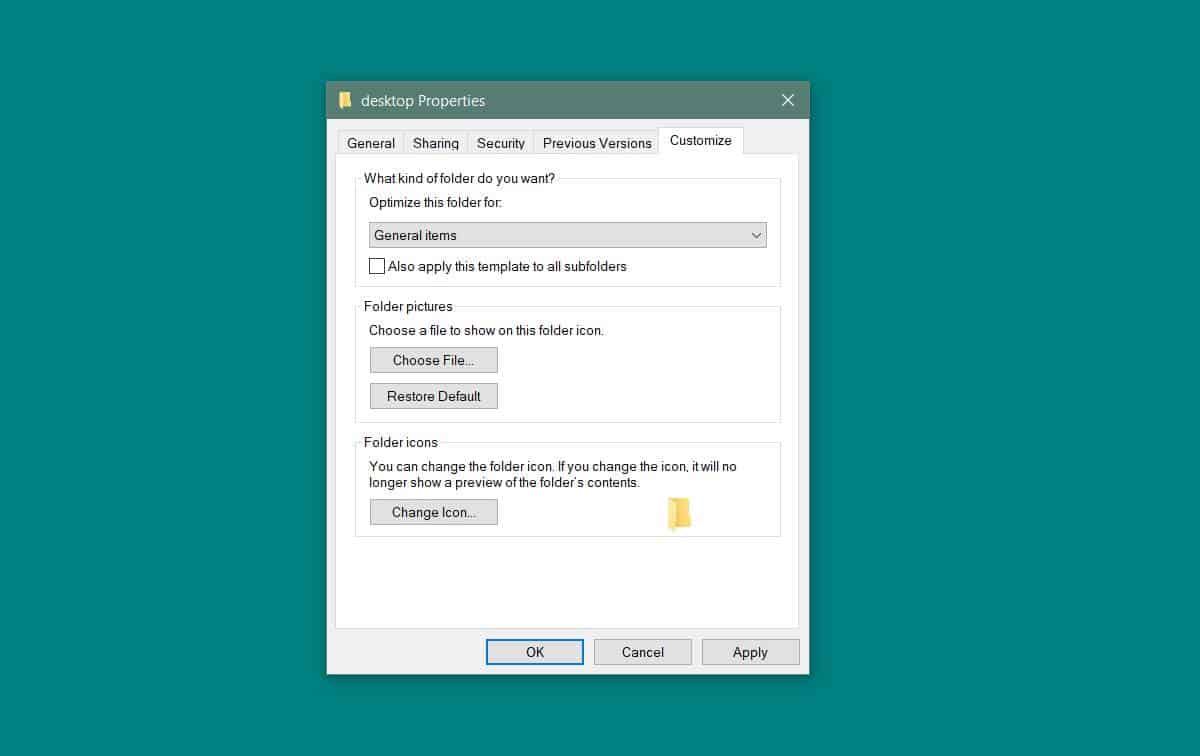 Repeat this for files and all other items that you want to change the icon for.