How to fix programs not launching from Windows Search on Windows 10
The Start menu isn't the only thing that breaks on Windows 10. Windows search breaks more often and rarely is there a fix if re-indexing items doesn't do the job. That said, sometimes even if Windows Search can find apps, it won't let you open them. This is a bug, not a feature limitation. If you can find an app in Windows search, you can click to launch it, or use the Enter key to open it. To fix programs not launching from Windows Search, you need to make sure background apps are enabled.
Basic checks
Before you try this fix, simple as it is, run the following checks;
Check that the file that you're trying to 'run' to run the app is in fact the app's EXE or a shortcut to it. It is possible that Windows Search is finding a different type of file and you're not looking closely at the search results.
Make sure the app isn't corrupt. Look for it in the app's list and try running it from there, or try running it from File Explorer.
Try to run one stock app e.g., the Notepad by searching for it in Windows Search and launching it from there.
Disable any apps that might be modifying the UI of Windows 10 in general, and the taskbar in particular and check if the problem still persists.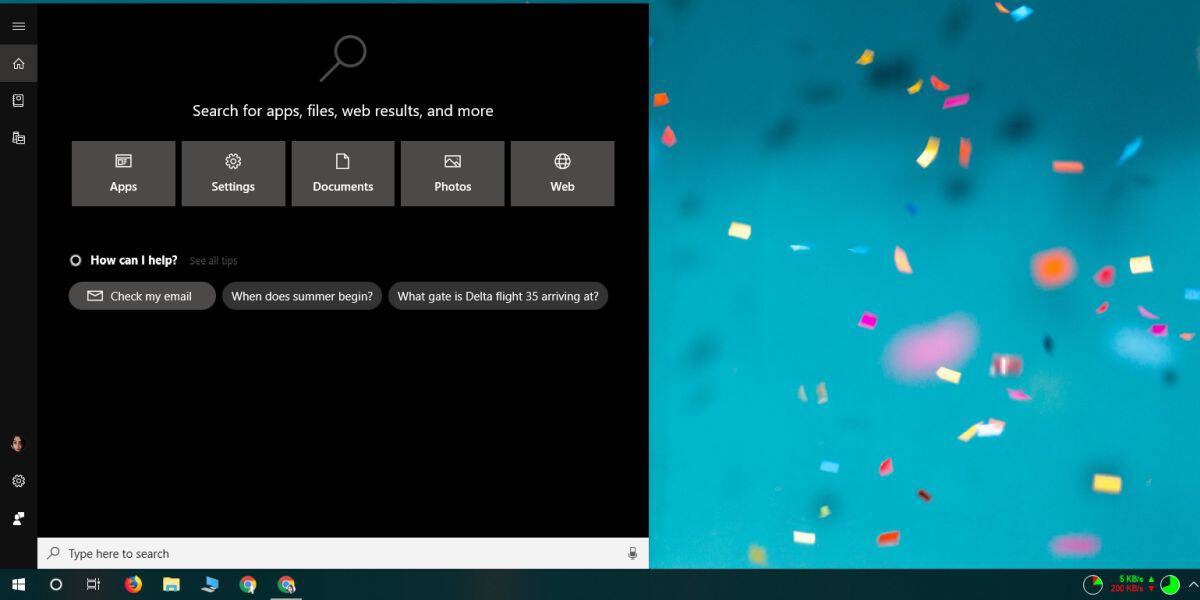 If the above checks all pass, move on to the fix for your problem.
Fix programs not launching from Windows Search
Open the Settings app and go to the Privacy group of settings. Scroll through the list of tabs on the left, and select the Background apps tab. At the very top of this tab, you'll see a 'Let apps run in the background' switch. Turn it on. You don't need to enable any of your apps to run in the background. Turning this option on should do the trick.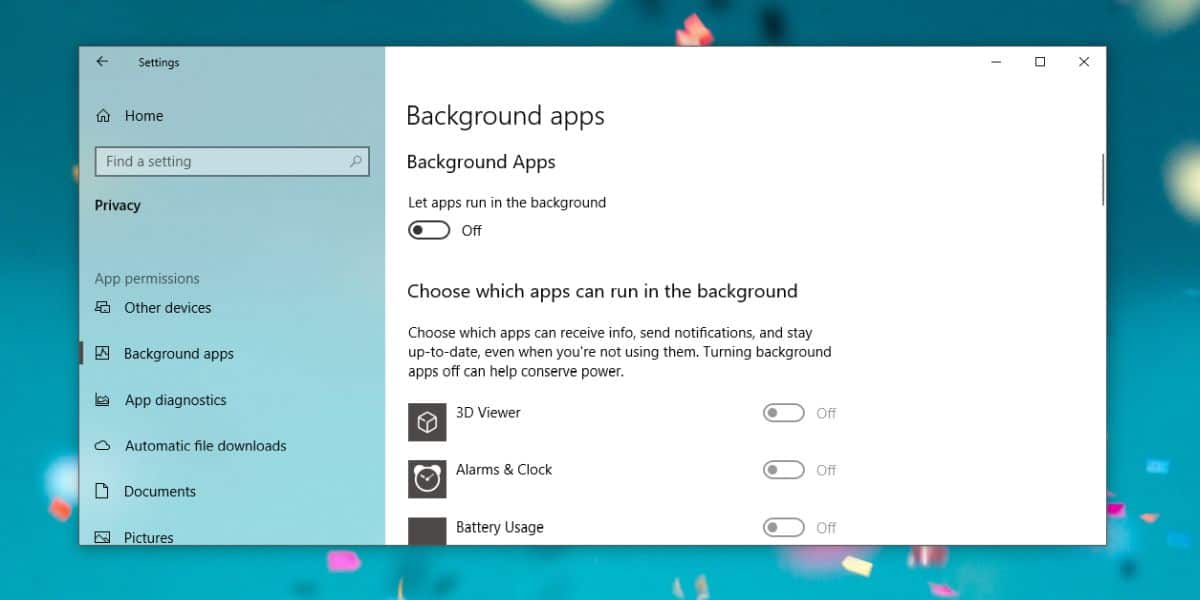 Next, if you're using Cortana, you need to sign out of it. To sign out of Cortana, click Cortana on the taskbar and click the hamburger icon at the top left. In the panel that opens, click the Sign out option under your name/email.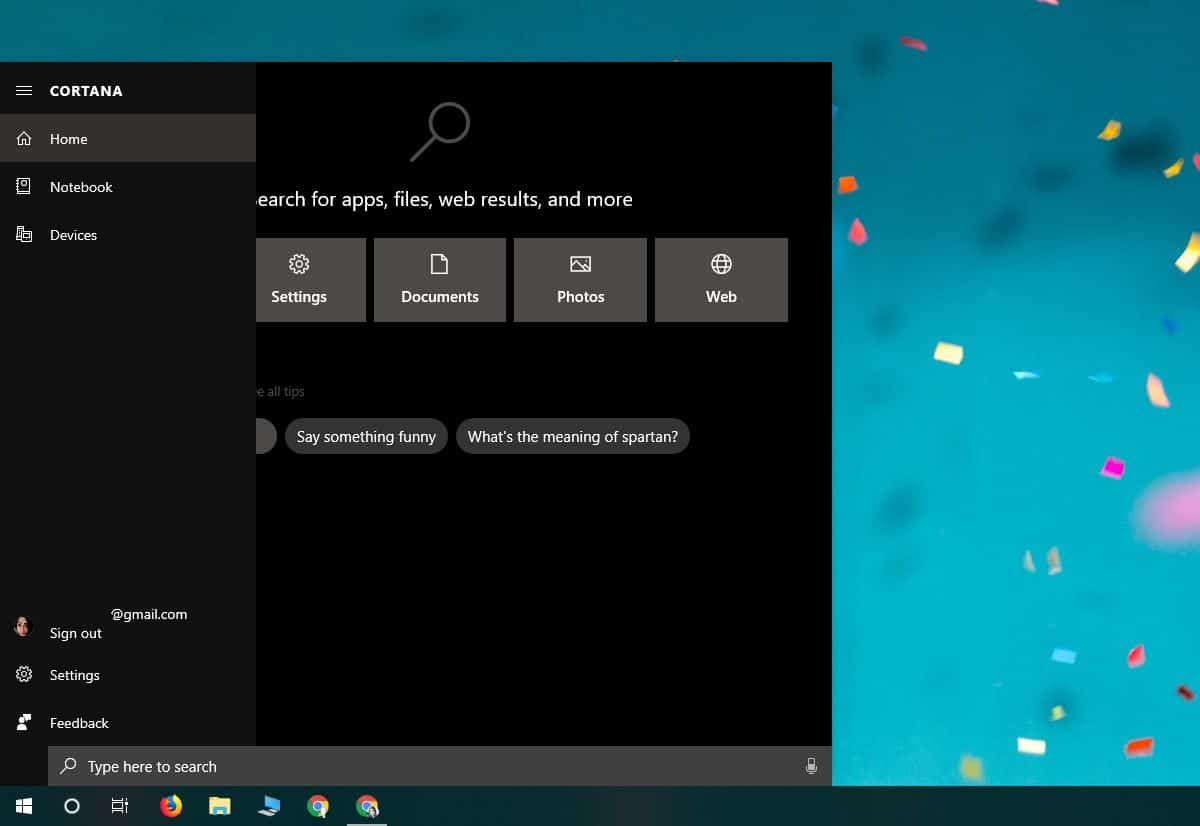 For good measure, restart your system and when you boot back to your desktop, check if both the changes you've made have stuck or if they've reverted back to their old state. If they're still in the same state you put them in, you should be able to run apps from Windows search.
Once Windows Search is working as it should, you can sign into Cortana again.
If the changes won't save after a reboot, you likely have other problems with your system that require more scrutiny to fix.