Free Instagram Downloader Lets You Save All Photos Shared By Any User
Facebook's recent $1 billion acquisition of Instagram created a lot of fuss and made the service even more popular among the masses. Launched exclusively as an iOS app, Instagram made its way to Android later (and there's no knowing where the service is headed next), and now, it is even more mainstream than ever before. If you're an avid Instagram user (who isn't, anyway?), then you must have known that Instagram doesn't allow you to download images hosted on their website, at least natively. For the very purpose, you need to look for third-party solutions, such as desktop clients and web apps, to download the photos to your PC. Previously, we have covered a plethora of Instagram image downloaders, including Instagrille For Pokki, Instarchive web app and 4K Stogram For Windows, all of which let you download Instagram images in batch. Browsing around the web, I came across this brand new Instagram desktop application for Windows, simply known as Free Instagram Downloader, and thought to share it with you. It is developed by iWesoft and akin to 4K Stogram, the application can download shared images of any Instagram user. There is no password or authentication required, and you just need to input the username to list down every image ever publicly uploaded through that account.
The interface itself is quite intuitive and looks clean. To begin, launch the application and click Input User Name on the toolbar (alternatively, click the large Plus button in the middle).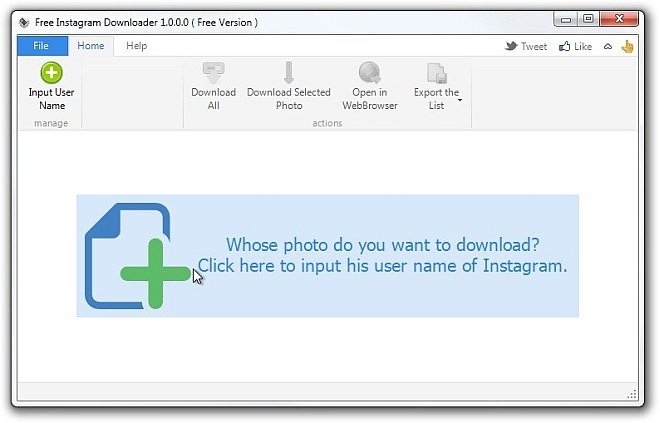 A small Input dialog pops up, and all you have to do is input the user name and click OK to let the application download the list of all available images.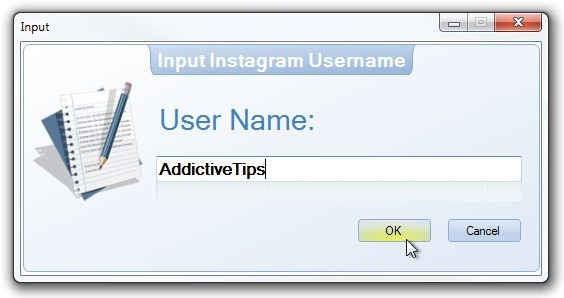 Once the images are enlisted, you can view each one's thumbnail and URL. You may also click Open to open the image in your web browser, or download or open a single image by clicking Download or Open, respectively, beside each image URL. On the other hand, you can checkmark your desired images and click Download All on the toolbar to commence the saving process.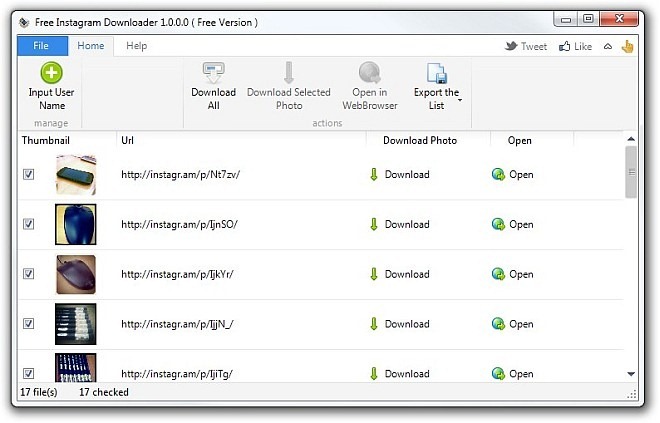 Download time will vary with the number of images you have selected and your internet bandwidth, but generally, it's quite fast.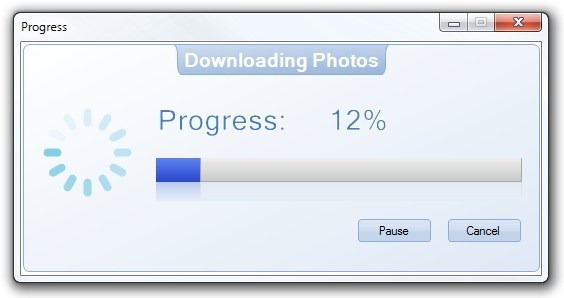 In case you open the image in your web browser by clicking Open in the application, it takes you to the Instagram website, where you may also see the number of likes and comments on the photo, along with uploader's name.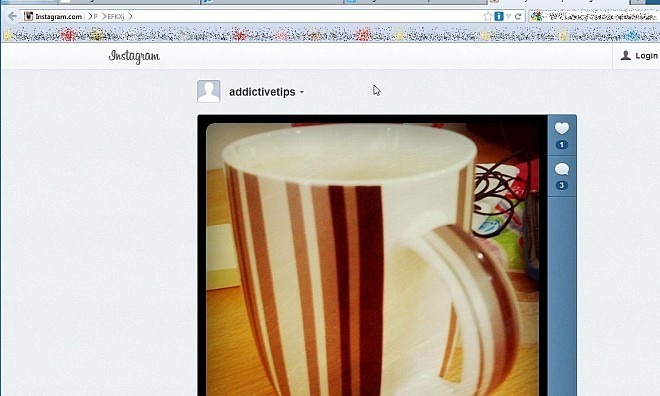 Free Instagram Downloader is a handsome solution to easily grab images from any Instagram user. It's fast, reliable and very easy to use, and lets you download all snaps in one go. The application works on Windows XP, Windows Vista, Windows 7 and Windows 8.
Download Free Instagram Downloader