5 best game booster software for Windows 10
Games are some of the most resource hungry apps that you will run on your system. In order to run a game, your system must meet its minimum requirements. In fact, it's always best to check the minimum requirements of a game before you buy it.
The game requirements are basically hardware specifications your system must meet in order to run the game. The better the hardware, the better your game will run. It won't lag, and you'll get a much higher FPS (provided the game supports it).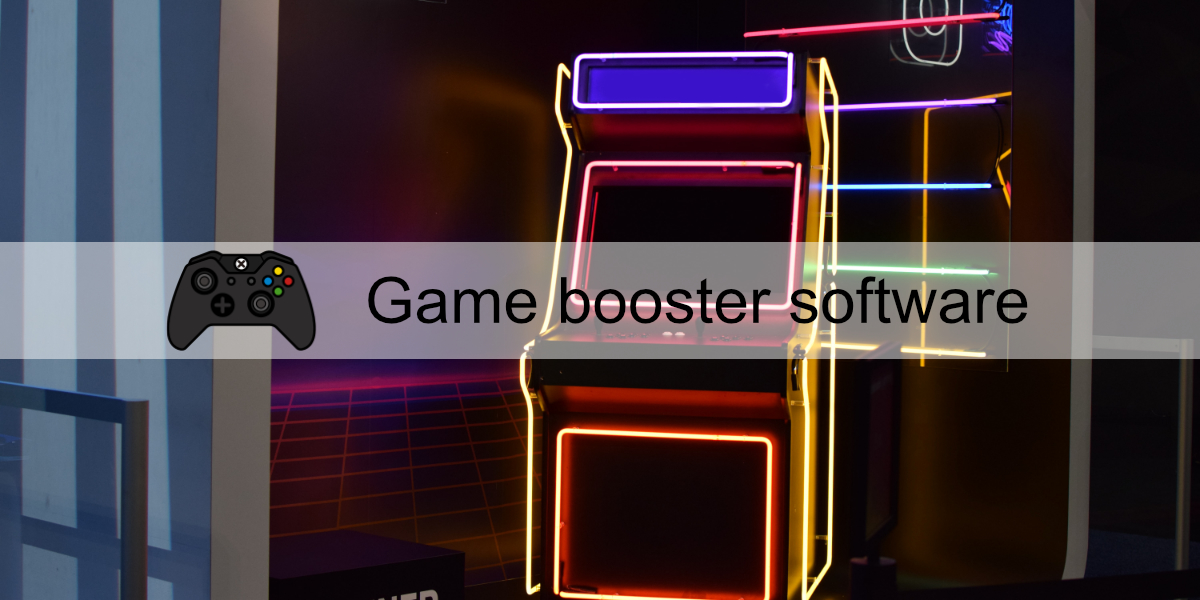 Game performance for Windows 10
Game performance relies to a great extent on the hardware on your system. That said, you can have the baseline hardware needed to run a game, or better, but the game may still not run well. This happens for several reason; the game is sharing system resources with other processes on your system, or your hardware isn't configured to run at high capacity.
If your game performance is lagging, make sure you aren't running other resource intensive tasks and that your game is using the GPU. If you continue to have trouble with game performance, you can try using a game booster app.
What is game booster software?
Game performance relies on good hardware, and the game's ability to use it exclusively or to capitalize on the hardware. A user may not be able to guarantee this if they do not know how to control the way system hardware is utilized by other apps. This what game booster apps generally do; they help free up system resources and prioritize the game above all other, all while maintaining system stability.
Game booster software isn't going to give you exponential performance enhancements e.g., if your system can support FPS up to 60, you won't suddenly be able to play the game in 120 FPS.
Game booster software for Windows 10
There are a bunch of different apps that you can install to boost game performance on Windows 10. You should first give Game Mode a try and see if that helps. For some games, it does boost performance but for others, it makes things worse. If you are using it, disable it first and check if your game's performance improves.
That said, here are a few apps you can try to boost game performance on Windows 10.
1. Game Fire 6
Game Fire 6 has a free version which has bare minimum optimization and a paid version that has all the bells and whistles you need to optimize game performance on Windows 10. This app offers real-time performance boosts; this means that while you play your game, the app will run in the background, actively monitor the processes on your system, and manages them so that your game gets the most out of the hardware.
If you get the paid version, you will enjoy the Windows 10 specific optimization abilities of the app.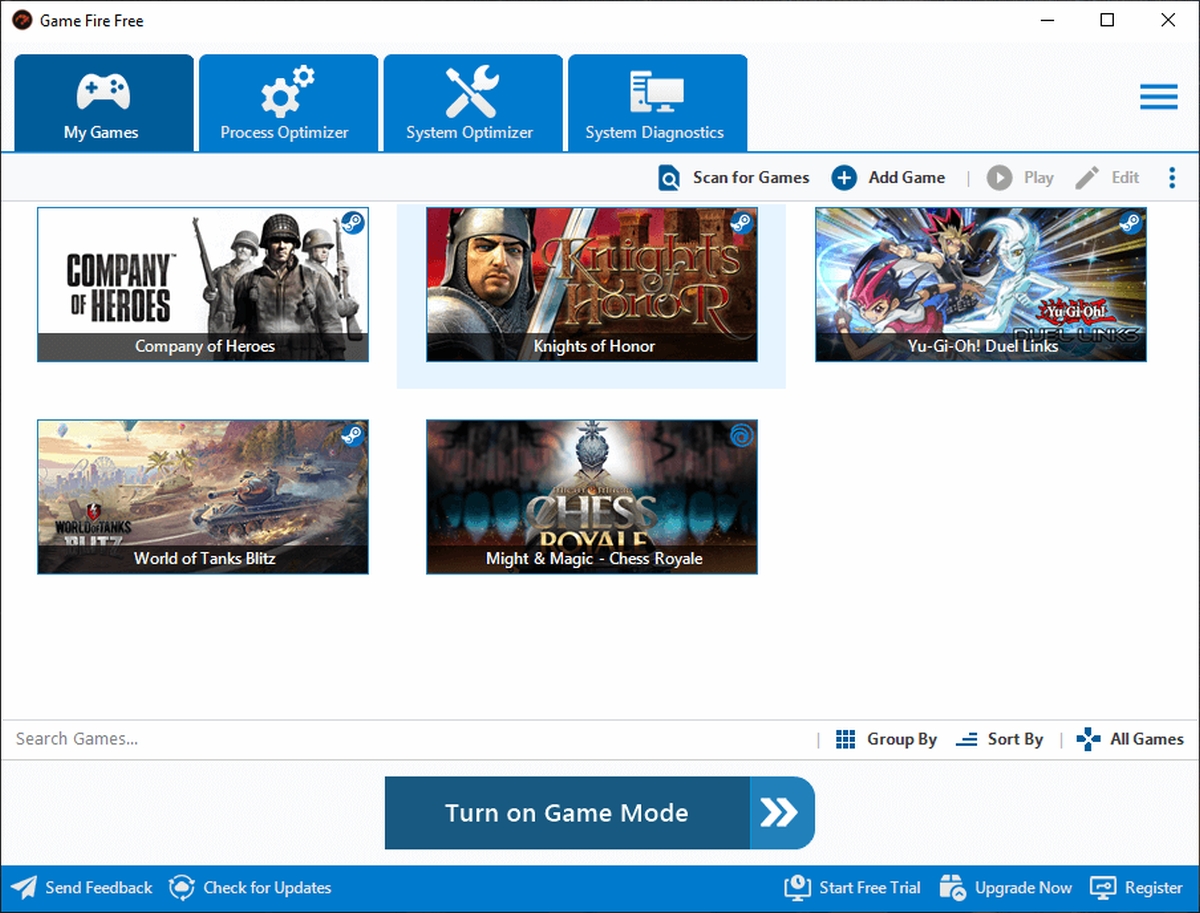 2. WTFast
WTFast is similar to Game Fire 6 except this app is specifically for online games. It manages lag, or internet speed and your connection to gaming servers. If you have high ping issues, despite having a stable and fast internet connection, this is a tool worth checking out. It is paid and it's not a one-time payment; the app works on a subscription model and works on a per-system basis i.e., your subscription price will change based on the number of systems you plan on using the app on. It does offer a free trial so try before you subscribe.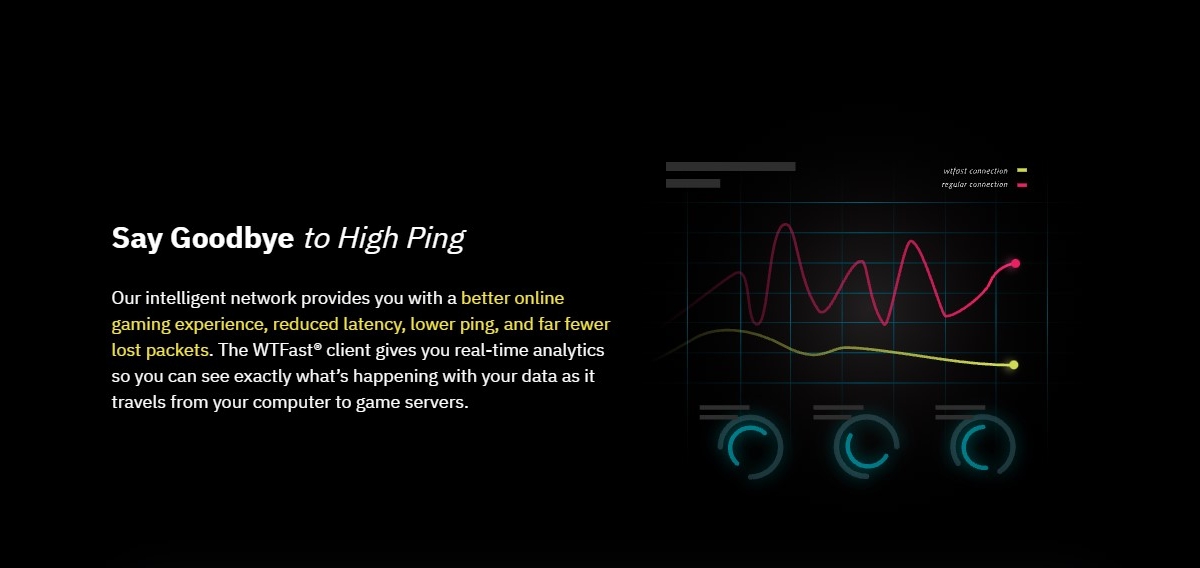 3. Razer Cortex Boost
The Razer Cortex Boost an app from Razer, manufacturers of CPU and GPU chips that target gamers. The app is free and it doesn't matter if your system has Razer's hardware or not. It will work with Intel CPUs, and AMD or Nvidia GPUs. The boost in performance may not be the same as you'd get if you were running Razer hardware but you will notice a difference. The apps supports select games and you will find popular titles are mostly supported.
The app also offers an extended look at how well a game is performing; it will map the FPS that you get in a game. You can use it to boost the performance of any app on your system, and not just games.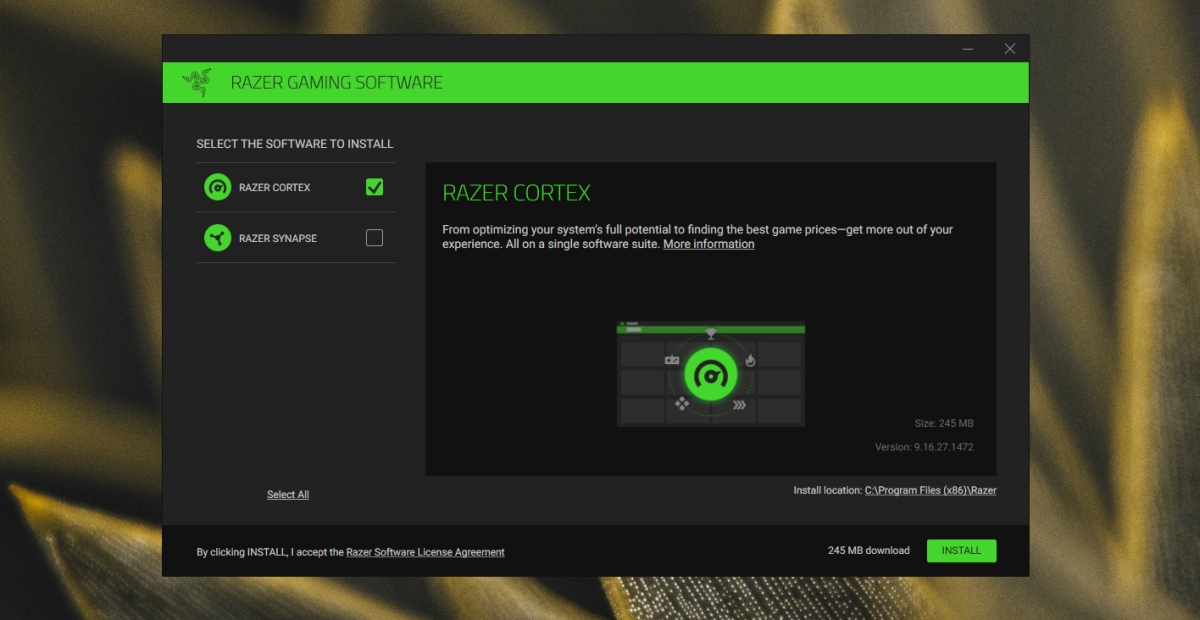 4. Wise Game Booster
Wise Game Booster is a free app that can manage the processes on your system, manage network activity, and quit unnecessary apps to give your game a performance boost. It's not as powerful as Game Fire 6 but if you need a small-scale tool to manage processes, this app is a good pick.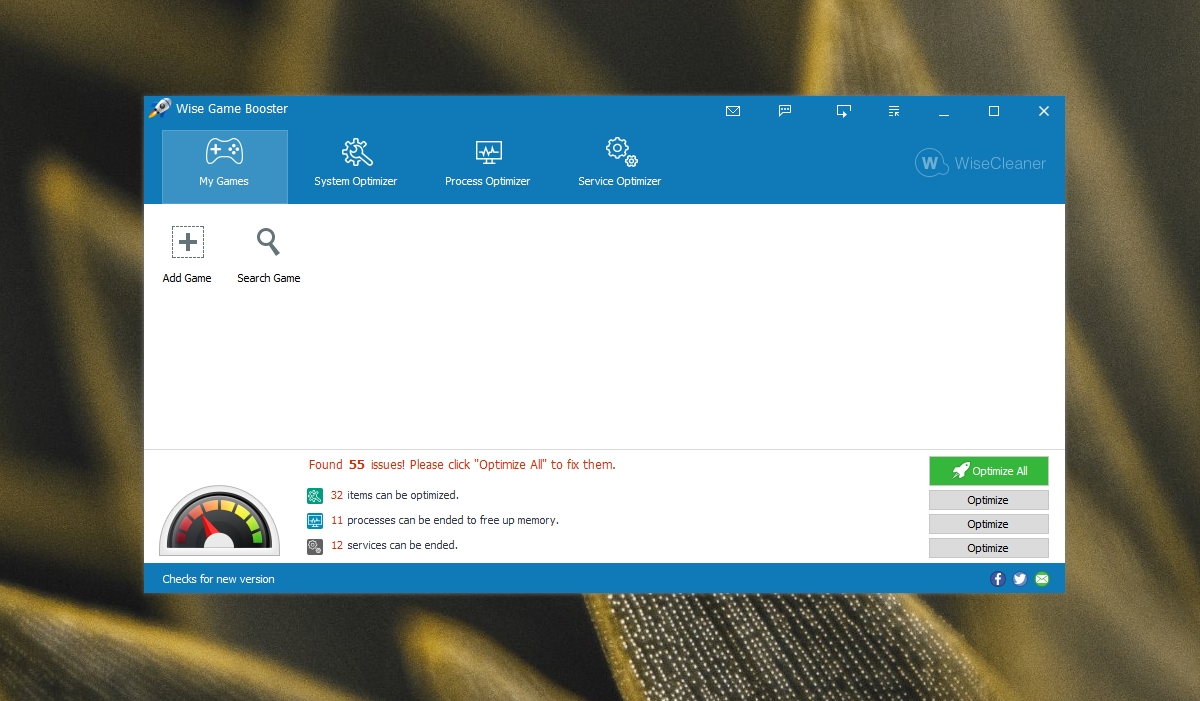 5. MSI Afterburner
MSI Afterburner is an overclocking tool. You can use it to overclock both a CPU and a GPU. Once these hardware components have been overclocked, your games will be able to get more power and more use out of them. The app does not manage system processes and it doesn't balance how system resources are used. MSI Afterburner is for tweaking hardware. Once you've overclocked your hardware, you can run other booster software as well.
Overclocking is serious business though so unless you know what you're doing, you should stick to the other apps on this list.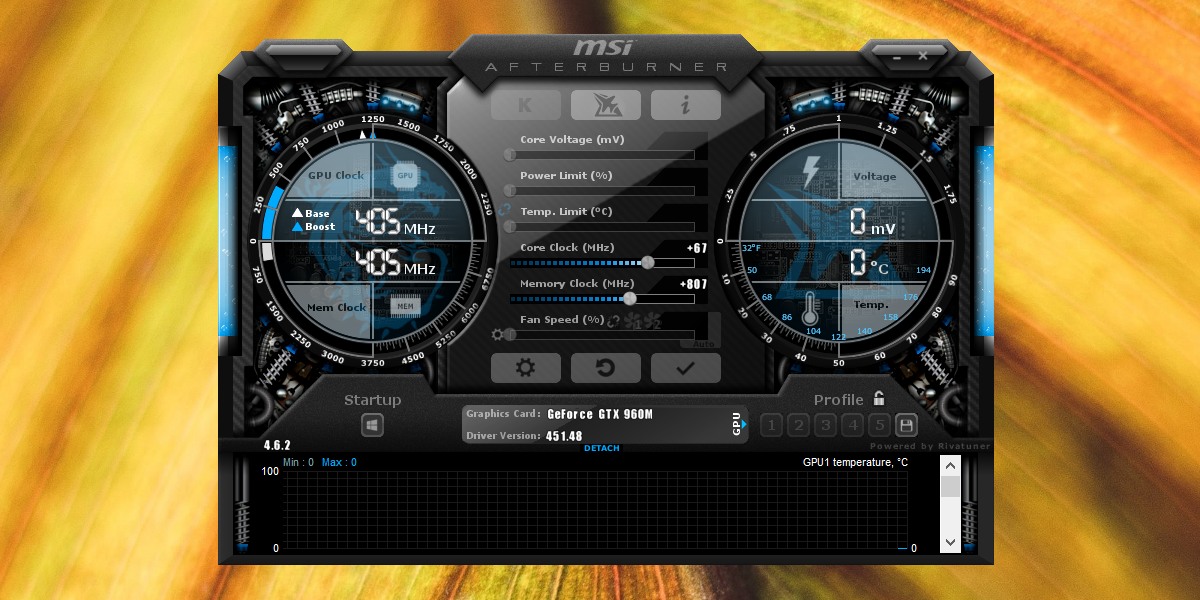 Conclusion
There is a limit to how much you can boost the performance of a system or a game that is running on your system. Your hardware is essentially what limits things so keep that in mind when you play a game. We strongly encourage you to utilize trial versions of these apps before you buy one and see if the purchase is worth it.