How To Automatically Login To Windows 8 [Direct Logon]
We earlier covered a post which explained how users can login directly into Windows 7 without entering a password. The recent release of Windows 8 has brought forward the same question. In this post we will tell you how to directly login to Windows 8 to circumvent the login screen. The procedure does not change at all.
To get started, on Start Screen, type netplwiz and hit Enter on keyboard to launch User Accounts dialog.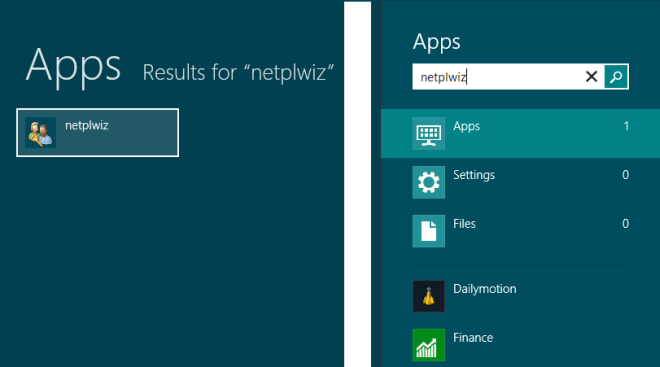 Now, select a user from the list and uncheck the checkbox which says "User must enter a username and password to use this computer" and click OK.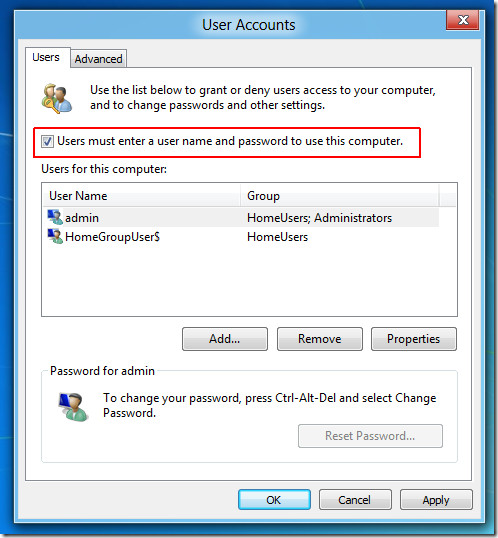 This will open a new window where you will be asked to enter a password for the selected user. Enter a password and click OK. The next time your system starts or reboots you will be directly logged into your system without having to enter a password.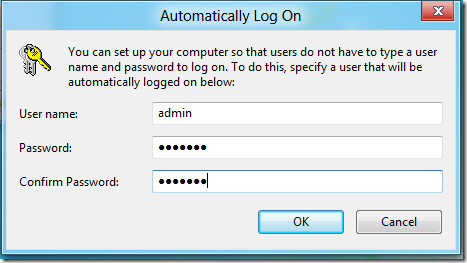 If you want to bypass Windows 8 Start Screen and jump directly to desktop on Windows logon, check out our guide here.