How To Configure Backup Options In Windows Home Server 2011
A new feature of Windows Home Server 2011 is that users can create a backup of the client PC's backup database. This means that the backup of a system can be further saved to the home server. Furthermore, when the connector software is removed from an old PC, users are given the option to backup data from that system to the home server. In this post we will tell you how to configure Backup for your client system in Windows Home Server 2011.
To configure backup options for a client computer, go to the Dashboard –> Computers and Backup. To immediately backup a system, select the computer name and click "Start a backup for the computer". This will immediately start the backup process (after you choose a name for the backup). To stop the backup process you can click on the "Stop Backup…" option. To backup only specific parts of the selected system, click on "Customize backup for this computer".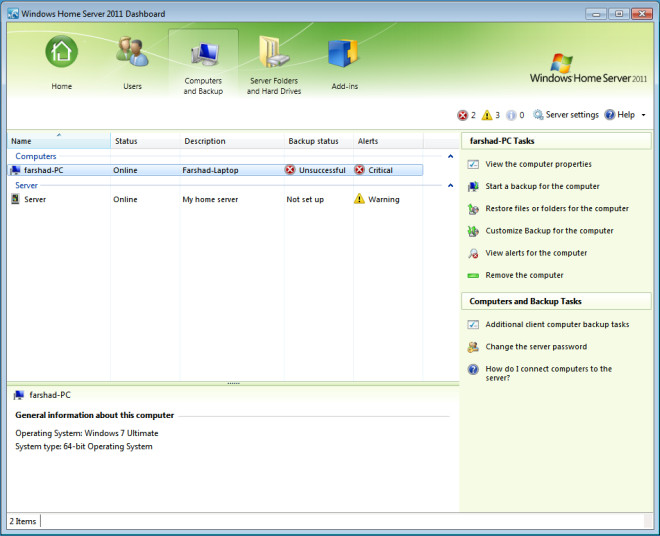 You can either disable backup for the system or click "Add or remove backup items" in order to select the content that you wish to backup from the system.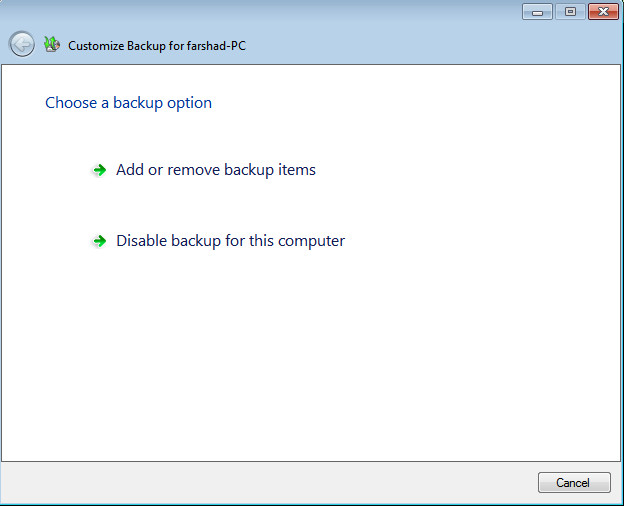 After that, you can either select whole drive(s) to backup or select specific folders to include in the backup process.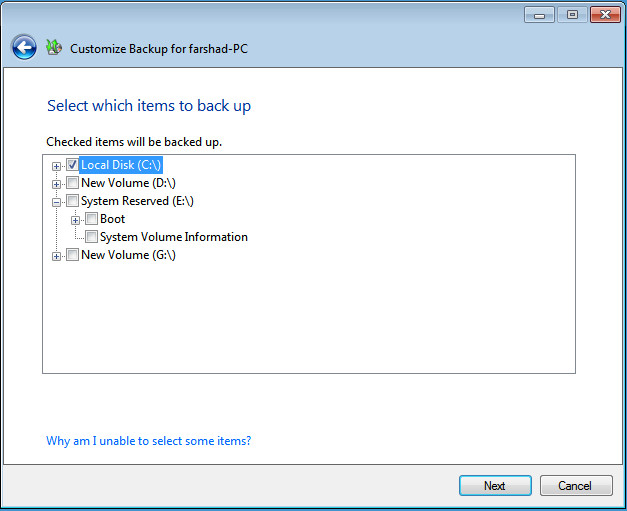 To confirm the selected backup criteria, click Save Changes. This will save your changes and schedule backup for the system according to the selected criteria.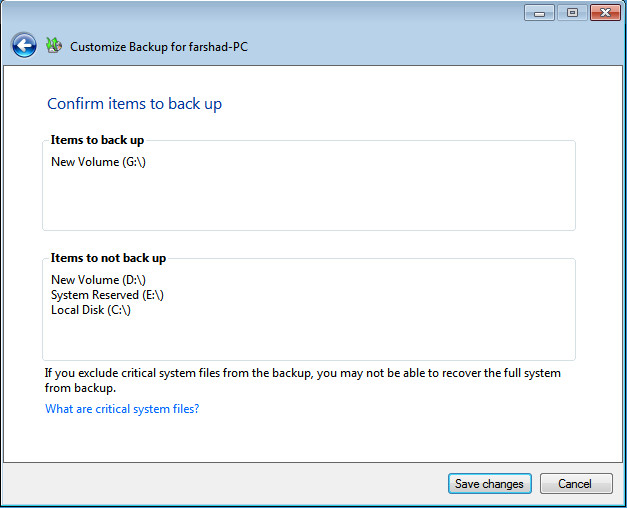 You can change the backup schedule and configure other advanced options by clicking on "Additional client computer backup tasks" (from the Dashboard). The Settings tab (that will open up) can be used for selecting the backup schedule time, backup retention duration (days, weeks, months) and for resetting back to the default options.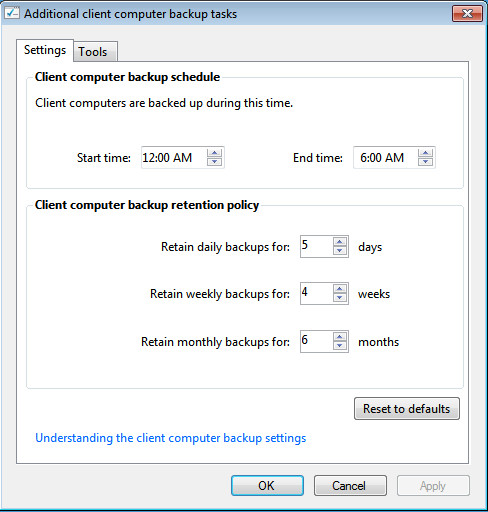 The Tools tab can be used to repair damaged backups, whereas you can create a backup key to restore backups on client computers.