How To Create Custom Brushes In MS Paint [Tip]
You are probably using Windows for a long time like us, and must have played around with MS Paint a lot. But did you know that you can create your very own custom brush? If you create rough prototypes of graphic design projects in Paint and need to use a custom brush, here's a small tip that lets you do just that. Using the built-in Transparent Selection tool, you can create just about any kind of brush with preferred style and effect.
First off, pick the pencil tool followed by color and draw a small brush style that you want to use as a brush.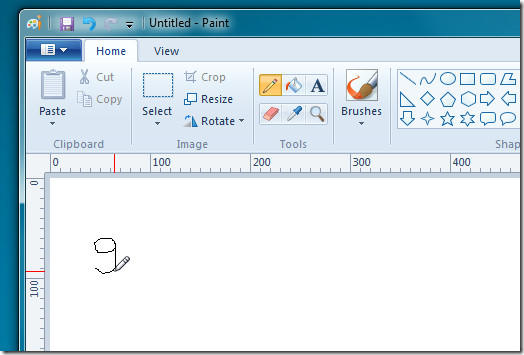 Now from Select drop-down menu, click Transparent selection and then click Select.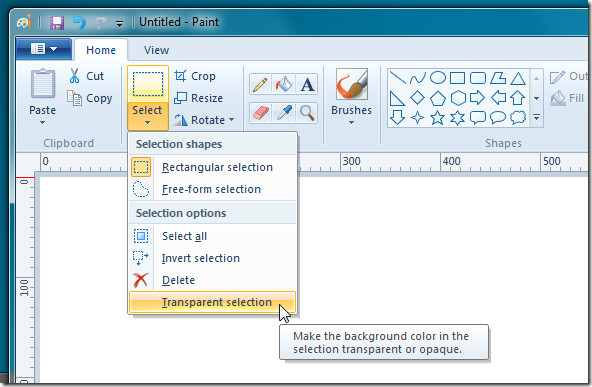 In this step, select the shape you drew with pencil using Rectangular selection tool. Now hold down Shift key and drag the selection area to draw on the canvas with custom brush.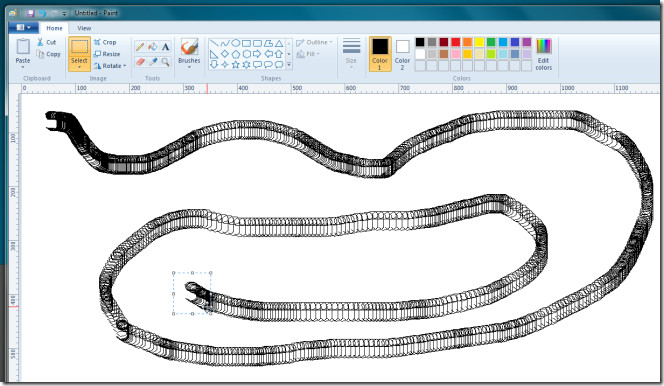 You can create brushes with different shapes in MS Paint by following the above steps. It must be noted that by default, Paint doesn't allow you to save such custom brushes.