How To Enable / Disable Aero Snap In Windows 7
Like previous version of Windows, Windows 7 come with aesthetically pleasing graphical user interface and theme style called Windows Aero, which not only makes it easy to manage multiple windows on the screen, but also helps users easily navigate between opened window, view live thumbnail preview of active applications etc. One of the features of Windows Aero is Aero Snap, which is responsible for snapping active windows to the sides / edges of the screen. If you don't like the Aero Snap feature in Windows 7 or you feel it to be boring or unnecessary, just go through the following steps to disable it.
Click Start > Control Panel to open the Windows 7 Control Panel, now from the View by drop down box, choose Large icons.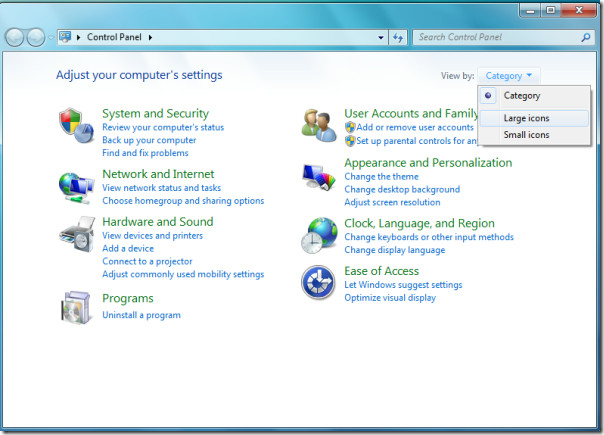 Now choose Ease of Access Center.
Click Make it easier to focus on tasks link located in almost the bottom of the Ease of Access Center.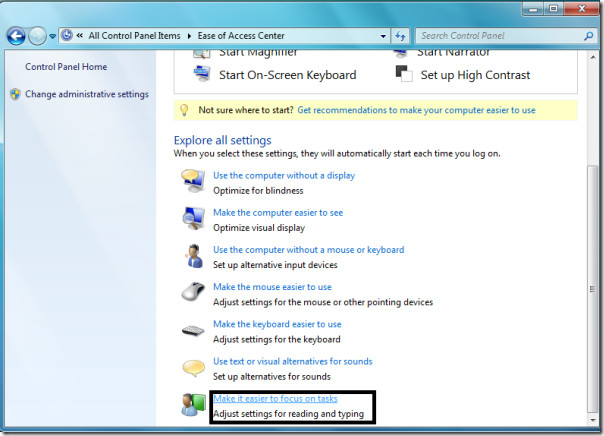 Check Prevent windows from being automatically arranged when moved to the edge of the screen to disable the Aero Snap feature. You can uncheck it to enable it again.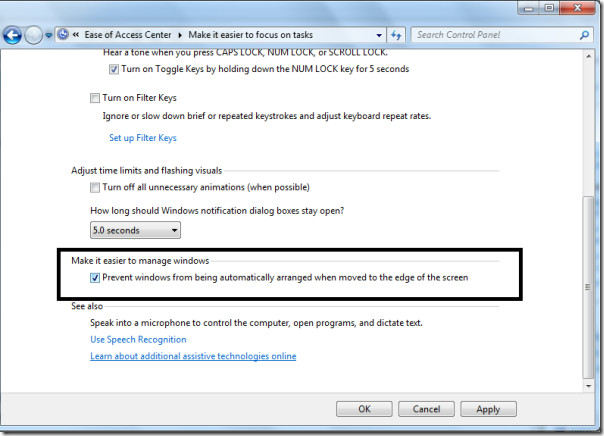 Click Apply to finish the configuration, if you want to read some more about Aero Snap feature, go here. Enjoy!