How To Get Classic Start Menu In Windows 7
Despite the availability of dynamic options in new operating systems, the resistance to change seems to be an important behavioral factor for end users. Many users (including me), resorted to using the classic start menu in Windows XP and Windows Vista. Unfortunately, this feature was scrapped from Windows 7, which left a lot of user quite annoyed. While change might be a good thing, the use of a vintage interface will still be worth using.
Taskbar Classic Start Menu provides the option to add the classic start menu to the taskbar. It might not be exactly the same as using this menu from then Start Menu Orb, however, it can still be of much convenience for people who still love the classic menu.
When you launch Taskbar Classic Start Menu for the first time, an option is presented to configure some features of the classic menu's appearance. These include icon size, column separation size, menu column size and displaying of common/personal programs.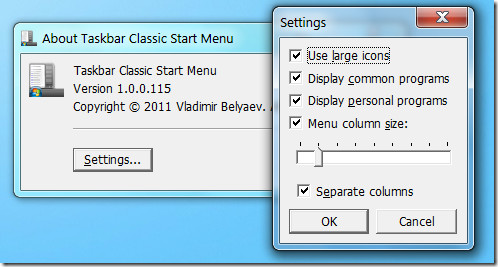 Once launched, Taskbar Classic Start Menu resides in the system tray. Just click on the system tray icon to view start menu items. Make sure that you do not select large icons, unless you have a large monitor, as large icons can be difficult to work with due to the amount of space they occupy on the desktop.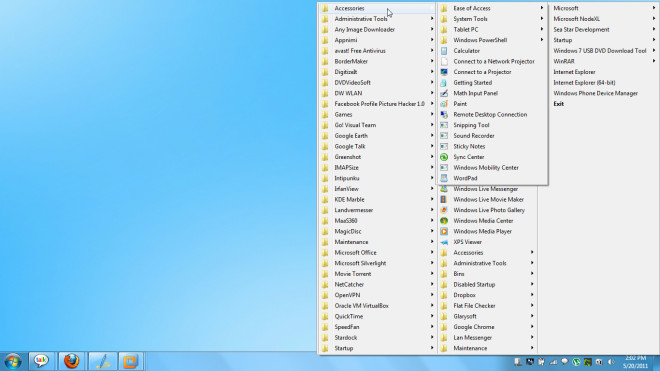 Obviously, you can switch to the Classic Theme in Windows 7 to get the classic taskbar as well.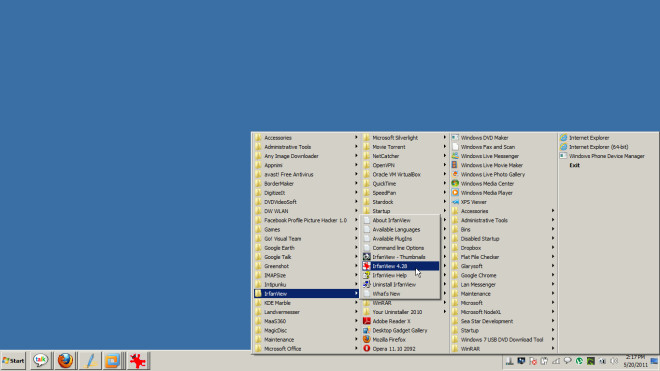 Download Taskbar Classic Start Menu