How To Play Audio Through HDMI And Speakers Simultaneously In Windows 7
High-Definition Multimedia Interface (HDMI) is an audio/video interface for transmitting digital data which provides better quality output than analog. Normally, one can only select one device for audio playback in Windows. This causes a common annoyance of having to continually switch between the sound card and HDMI speakers. However, it is also possible to receive output from speakers and an HDMI device simultaneously to play audio from a single application at the same time. If you would like to get audio output from both an HDMI device and your speakers, read on after the break.
To get started, open Sound Properties from Control Panel. From the Playback tab, select speakers and click Set Default.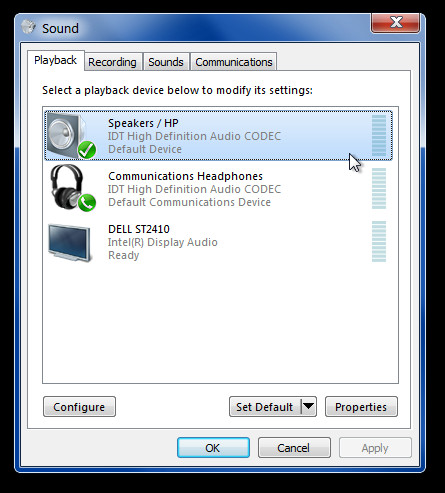 Once done, head over to the recording tab and select Show Disabled Devices from right-click context menu. This will display another recording device which named Mono Mix or Stereo Mix. Right-click on the new device this new device and click Enable. Then set it as the default device by selecting it and clicking on Set Default button.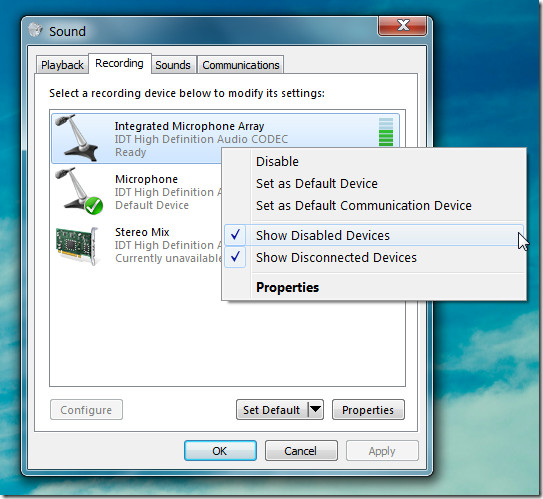 Double click on the new device or select Properties from right-click context menu and head over to the Listen tab. Check  Listen to this device option and select your HDMI device from the drop down menu. Click Apply, OK for the changes to take effect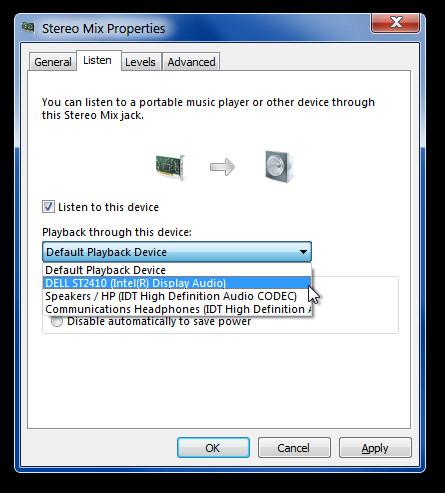 RELATED READING: To protect your online privacy do check the best VPNs for Windows and make sure you're protected.
This nice little trick will provide you with simultaneous playback from both your speakers and HDMI device. We tested it on our Windows 7 64-bit system.