Map Your SFTP Server As Local Drive With SFTP Net Drive
Secure File Transfer Protocol or SFTP is a secure version of FTP, which is highly recommended due to its strong encryption of data. SFTP is used for a number of operations related to remote file management just like FTP but provides an encrypted channel for file download/upload which makes remote file/directory operations more secure. SFTP Net Drive maps your SFTP server as a local drive, giving you secure access to mange your files over SFTP connection. The application can only map SFTP Server and does not support FTP. We have covered a method for mapping FTP Server here, but we would highly recommend SFTP since it is more secure.
On the main interface of SFTP Net Drive, type your SFTP Server Address, Port, Username, and Password. When done, select the drive letter to map from Disk Letter drop down menu and click Connect.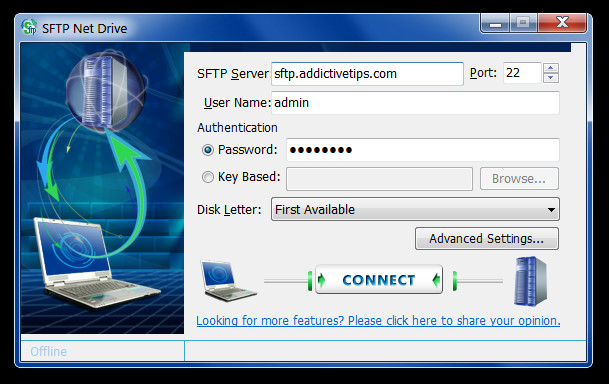 You will find an extra drive among your local partitions which can be used to manage your files on your server via the SFTP connection. Interestingly, the default drive letter assigned to this drive is the Z, which is the name used commonly by network administrators when they allocate a network drive to a specific user (e.g. Domain user).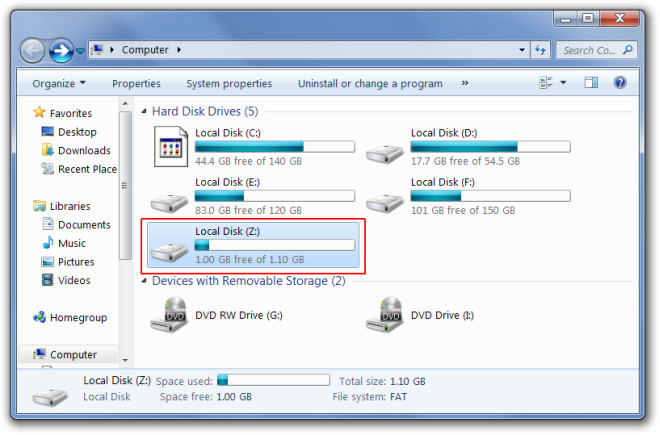 If you would like to configure additional options, click Advanced Settings from main interface of SFTP Net Drive. You can select connection timeout seconds, configure proxy settings, select SFTP protocol versions, use UTF-8 for international characters, enable compatibility mode to avoid connection errors, select a root folder for the Z drive, and enable file information and content caching.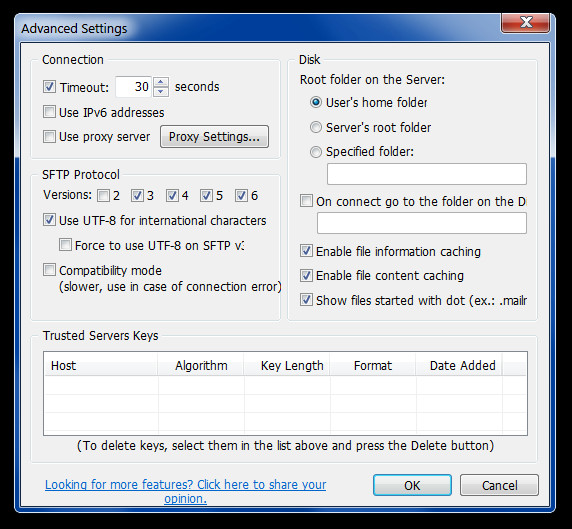 SFTP Net Drive  works on Windows XP, Windows Vista, Windows 7, Windows Server 2003 and Windows Server 2008.