Run Application Or Program Which Is Incompatible With Windows 7 / Vista
Have you ever encountered a program or an application that just won't run in Windows 7 / Vista? Either it gives a Blue Screen of Death(BSoD) or prompt a windows error, whenever this problem arises, a window pops up and informs that you can no longer run the program as the ".dll" files are not available in System 32 which is quite annoying when you want to run the application under tight circumstances. Luckily,Windows 7 / Vista has a compatibility feature to address this issue.
If any program is not able to run under Vista, Right click the .exe file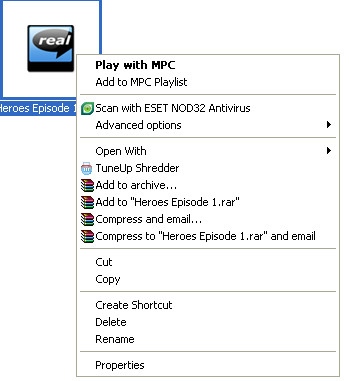 Now select  properties and click on compatibility tab.
Choose Window XP or the earlier version of OS that was able to run the program from the drop down menu.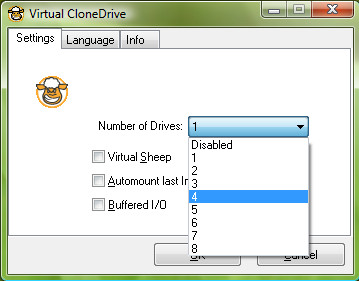 Make sure you check the box "Run this program as an administrator".
If this option is grayed out, the user account you are currently logged in with doesn't have administrative privileges. Click the Show settings for all users button, provide an administrative password, and then you can check off Run this program as an admin. The other reason for this option to grey out might be your UAC is turned off, turn it on and restart your computer.
Alternate Solution
Instead of editing a program's properties manually, it's possible to use the Program Compatibility Wizard.
Open Help and Support from the Start Menu.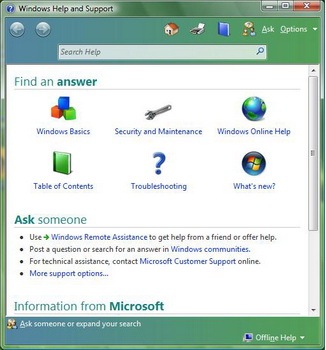 Search for Program Compatibility Wizard and press enter.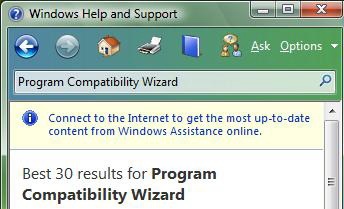 Click Start the Program Compatibility Wizard in the search results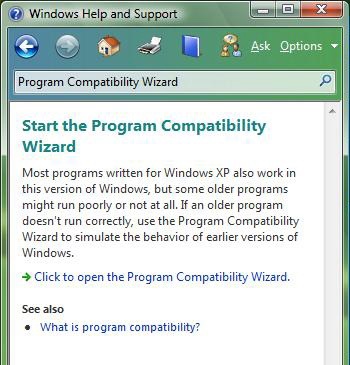 Now choose Click to open the Programs Compatibility Wizard.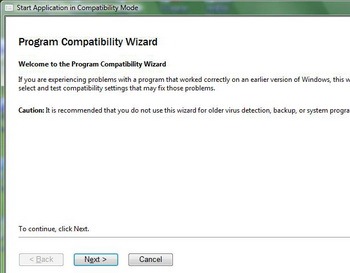 Click Next, answer the questions in the Programs Compatibility Wizard and select the program from the list..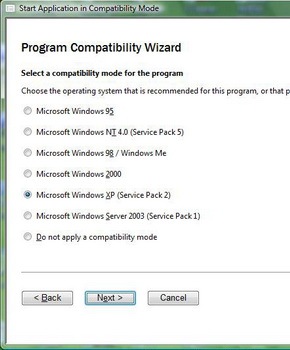 Choose the operating system and visual settings from the list and remember to check the run as administrator privilege.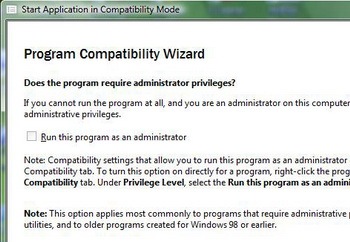 And you are done!  If you have any queries, do let us know. 🙂