How to Save Audio And Equalizer Settings In VLC Player
VLC is the most preferred media player catering advanced users and amateurs alike. Configuring basic settings and options are easy but diving deep into customizing and tweaking its features is rather difficult for novices. Many users have been griping about facing problems in saving equalizer settings. Unfortunately there is no apparent option to quickly save the audio level, specified preset, and especially equalizer settings. In this post we will walk you through step-by-step procedure of saving the equalizer settings.
To begin with, launch VLC and click Show Extended Settings button to bring up EQ settings window. Under Graphic Equalizer tab, click Enable checkbox to enable the equalizer, select a Preset from the given list and start setting the EQ levels as required.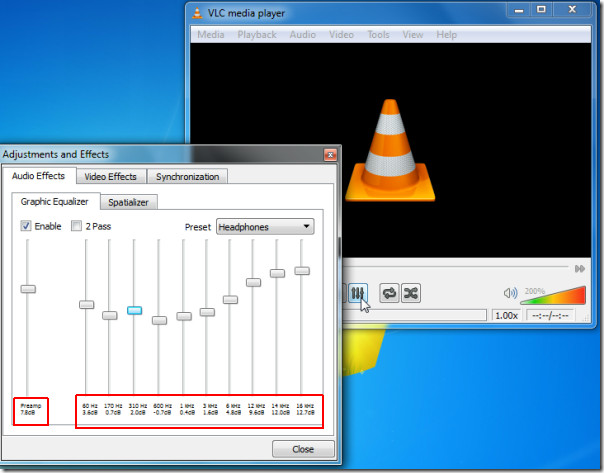 Once you have done setting up the EQ levels, note down the values from left to right (followed by postfix dB) and Preamp value which is also referred as Global gain (present at the left side ). Now close the Adjustments & Effects window and under Tool menu, click Preferences.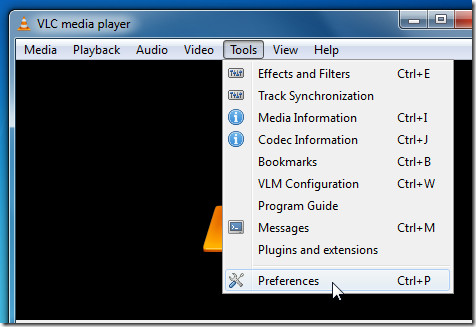 From bottom-left corner, enable All option to view advanced options of each category. From main navigation bar, expand Audio and then Filters category to select Equalizer. It will show you equalizer settings in the main window. Now in Bands gain input field, enter values (must be separated with single space) which you've noted down (excluding the db postfix) and in Global gain input field enter preamp value. You can also specify preset if needed. Once you have entered all values in required fields, click Save to save the EQ settings.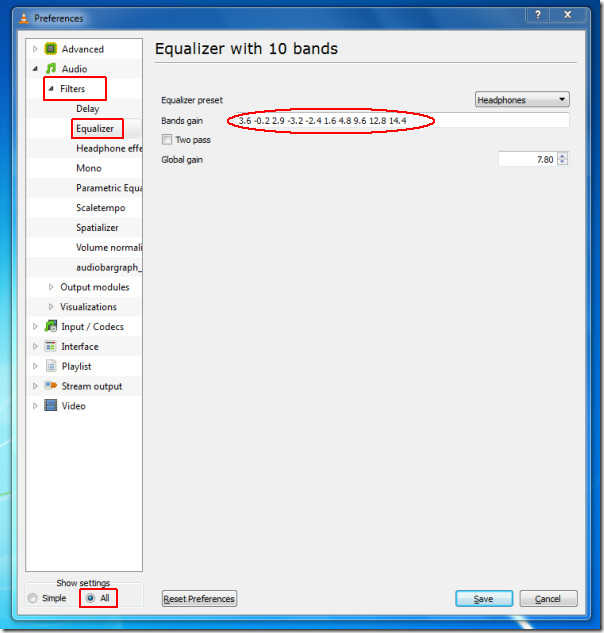 Now upon launching VLC again, EQ bars will remain unchanged and you can enjoy your favorite media without hassling with setting equalizer over & over again.
We have demonstrated this trick using latest VLC 1.1.0 release.