How To Start Firefox and Internet Explorer Without Add-ons
Did your browser become unstable due to a recent installation of some add-on? Sometimes when we install an add-on, it may become the root cause of crashing or slowing down of the web browser. In this situation it is better to use your browser without the add-ons. By doing this you can find out if the problem and fix it easily, or just simply remove the add-on that was causing the problem. If you are a security freak like me, you can run your browser without add-ons while making online transactions because any 3rd party add-ons could be tracking your activity.
For Internet Explorer
To run Internet Explorer without add-ons, first go to Start > Run, type iexplore –extoff and press Enter.
Internet explorer will now start without the add-ons.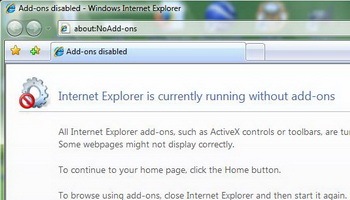 Alternatively, you can find the shortcut of Internet Explorer (No Add-ons) in start menu.
Navigate to Start > All Programs > Accessories > System Tools > Internet Explorer(No Addons)

For Mozilla Firefox
For starting Mozilla Firefox without addons follow these simple steps:
Go to Start > Run and type Firefox –safe-mode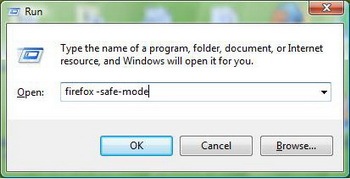 A windows will pop up, Check the option Disable all add-ons, if you want you can check other options too but it is not mandatory.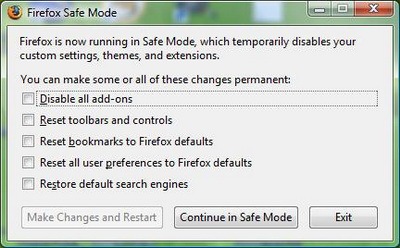 Now press Make changes and Restart for the changes to take effect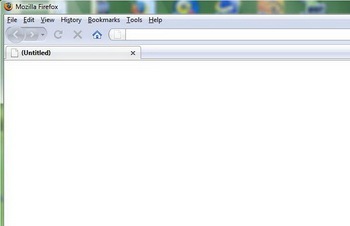 Alternatively you can find the shortcut of Firefox to load without addons in start menu.
Navigate to Start > All Programs > Mozilla Firefox ( Safe Mode)
Note that if you start Firefox through start menu, it won't ask which options to disable, if you want to disable some items and enable the rest of them use the run command method.
Since you are done now, don't forget to leave your comments 🙂