How to install Chrome extensions in Chromium Edge on Windows 10
Microsoft has a new version of Edge out that is based on Chromium. Users on the Insider program can install it if they want but it is still in beta. If you're on the stable channel of Windows 10 and want to try Edge based on Chromium, you can try running this leaked build. The great thing about Edge running on Chromium is that the thousands of Chrome extensions that are already available in the Chrome Web Store will be able to run on it. You won't have to wait for your favorite extension to be ported over to Edge to use. Here's how you can install Chrome extensions on Chromium Edge.
Chrome extensions on Chromium Edge
Run Chromium Edge and click the more options button at the top right. From the menu that opens, select Extensions. The Extensions page on Chromium Edge shows you where you can get extensions built specifically for Edge, keyboard shortcuts that you can configure for the extensions that you've installed, and more importantly, allow you to install extensions from other stores. There's a switch for just that at the bottom left of this page; turn it on.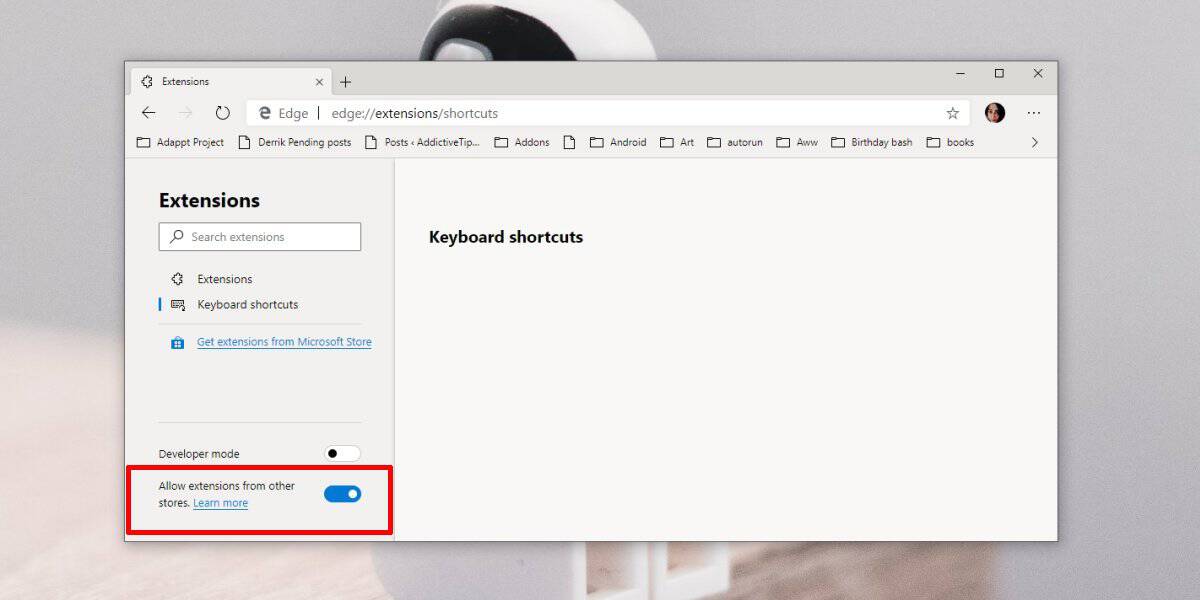 Visit this link in Chromium Edge and it will take you to the Chrome Web Store's extensions page. Look for the extension that you want to install, and click the Add to Chrome button. You will get a prompt asking you to confirm that you want to install the extension and the permissions it requires.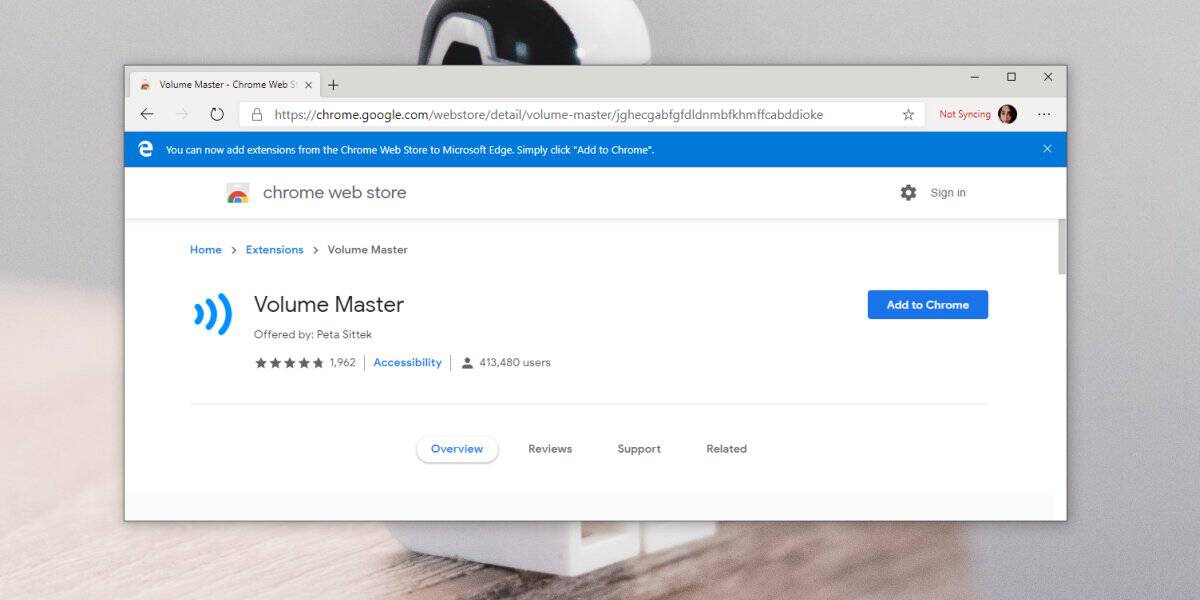 Once granted, the extension will be installed and you will be able to use it.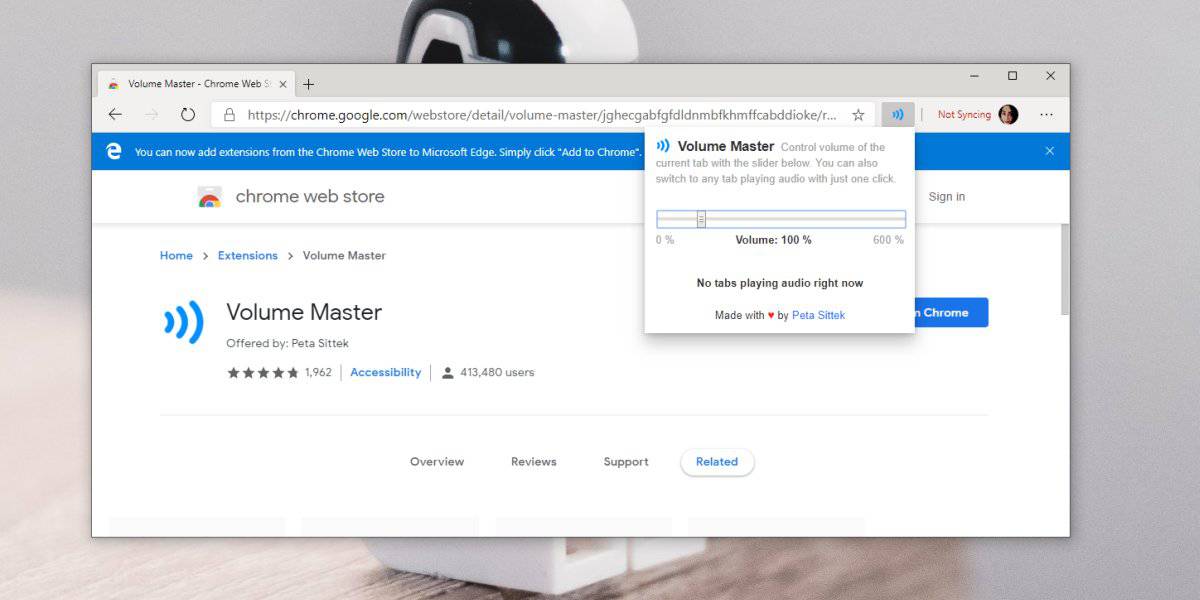 Uninstall extension
To uninstall a Chrome extension from Chromium Edge, click the more options button at the top right and select Extensions from the menu. On the Extensions page, you will see all the extensions, Chrome or otherwise, that you've installed in Chromium Edge.
If you click the switch next to an extension, it will disable it. To remove it, click the remove button under the extension you want to remove.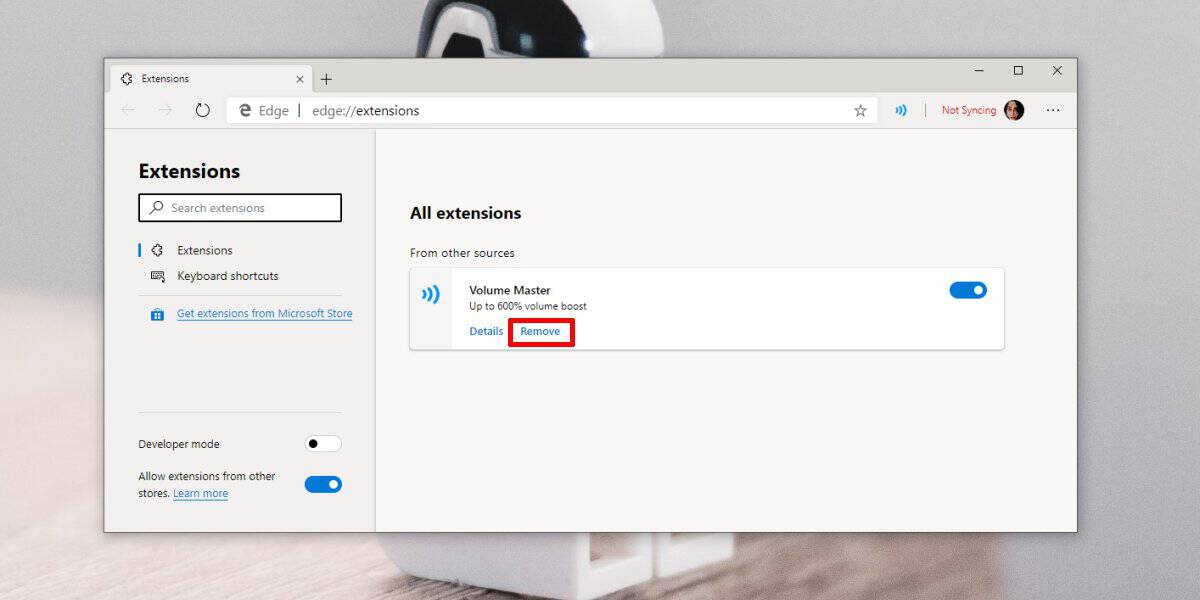 Any and all extensions that you install from the Chrome Web Store should work in Chromium Edge. It doesn't appear to be missing any features that Chrome has which may seem obvious but Microsoft might have made some changed under the hood. It's using Chromium but with some modifications e.g., it syncs settings with your Microsoft account and not your Gmail account. Extensions that rely on your Gmail account in the browser may not work.