Install Language Packs In Windows 7 Home, Home Premium & Professional
One of the limitations of Windows 7 Home, Home Premium and Professional additions is that they don't allow the installation and addition of language packs by default. The flexibility to use multiple languages is restricted only to Enterprise and Ultimate editions of the OS, where users can simply grab the language pack through Windows Update. Vistalizator solves this problem for users running these 'stripped down' versions of Microsoft's latest operating system.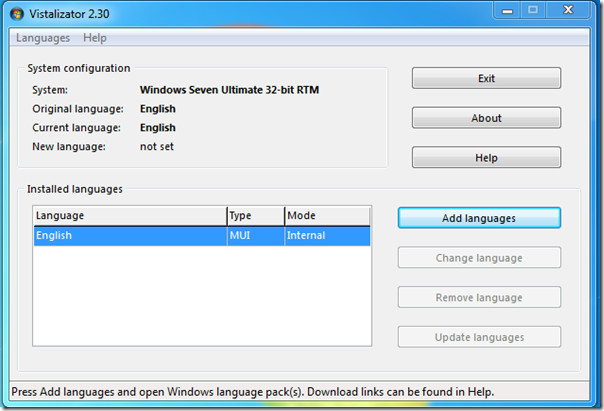 With this tool, you can grab the language packs from the internet (download links can be found by clicking Help) and just point the program at them by clicking "Add languages". You can also change or remove languages with a single click.
Vistalizator is a free and portable tool which weighs in at only 947 KB. It is easy to use and adds a useful missing feature for users of Windows 7 running Home and Professional editions.