Kidzy Is A Configurable, Child-Safe Web Browser For Concerned Parents
Internet is a source of practically infinite knowledge and entertainment for all and sundry. Even our children can take great benefit out of it if used in the right manner and for the right purpose. But the fear of exposure to inappropriate content like pornography, online harassment, child predators etc. tend to worry people and keep them from allowing their children to use the internet unsupervised. Kidzy is a full-screen internet browser that can be employed to let small children browse the web in a secure and safe environment that isn't offered by mainstream web browsers like Firefox and Chrome. The application's parental control features aren't very flexible, but they do ensure that your kids only get to surf the web pages that you have explicitly allowed them to.
Kidzy is a very simple app when it comes to functionality. In fact, we'd rather replace the word simple with limited. From its UI, it clearly seems that the app is designed with children in mind, with its cartoonish buttons and colorful surface. Kidzy automatically blocks access to all websites by default, and displays an access denied message should anyone tries to visit them. To allow access to a website, you need to specifically add it to the favorites/bookmarks list.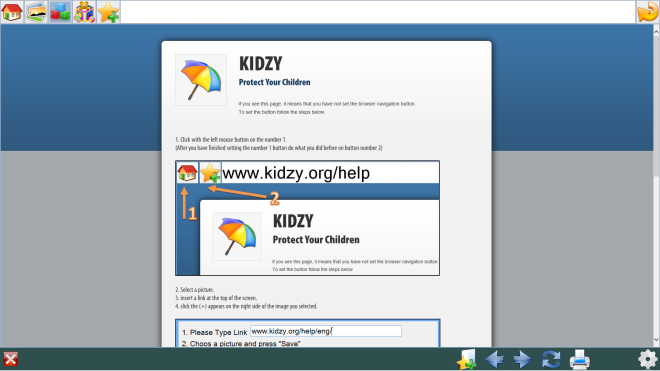 To do this, click the small Star button near the address bar as demonstrated in the screenshot below.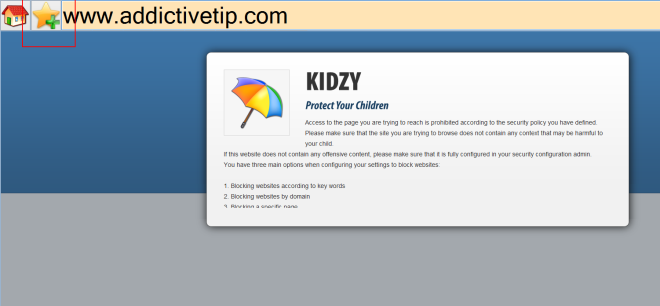 Having done that, you just need to choose an image from the available choices and then type the URL in the provided 'Link' field at the top. Once done, click the [+] button on the selected picture to assign the URL to that image, followed by clicking Save at the bottom. You can favorite/bookmark multiple websites using this technique. However, it would have been nice to have a password protection feature specifically for this section to keep your children from adding any URL on their own.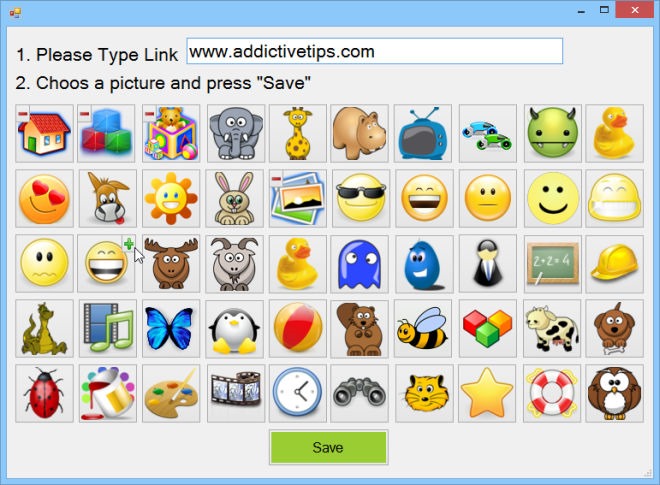 Once you have bookmarked or favorite a website, you can open it just like you'd do in any other web browser, with complete access to its content.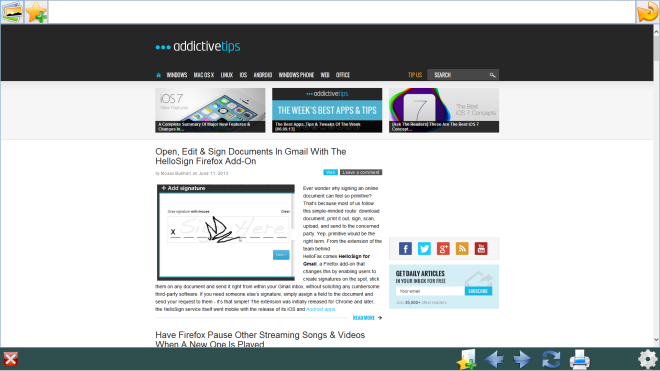 What we've seen so far can be circumvented by kids by simply adding any websites to the favorites list. To make use of the application's additional parental control features, you will need to create an administrator account via clicking the small gear button at the bottom right. The application asks you to set a username and password, and specify your email address to create your account.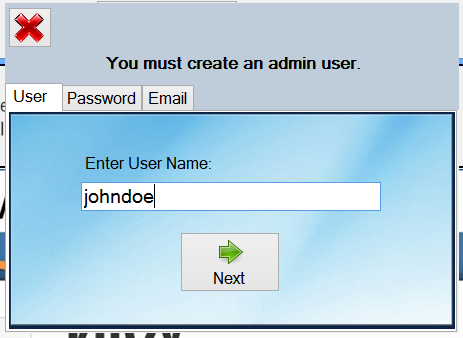 Once an account is saved, you can change a few settings to limit the web browsing. The admin password is required every time anyone tries to gain access to the configurations panel. From here, you can toggle browsing mode from low restrictions to selected domain and single page only, and time limitation for the browsing session from 15 to 60 minutes. Though the feature seems half-baked and unlike what's advertised, we couldn't find an area to set keyword-based restrictions.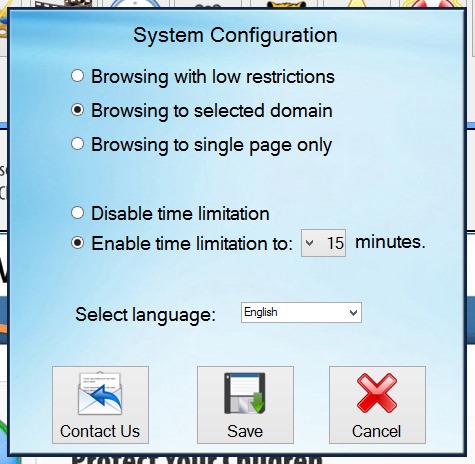 Although, Kidzy isn't the most effective solution for setting up safe, private browsing for your kids – especially due to the lack of a built-in kids-friendly site list that can be allowed, and thus having to add all sites you want to allow manually, it is nevertheless a good app for temporarily restricting small children from lurking around the wrong areas of the web. Testing was carried out on Windows 8 Pro, 64-bit.