How To Manage RGB On An External Monitor On Windows 10
External monitors come with their own settings for managing brightness, contrast, and RGB values. The RGB values are normally set by the color profile you're using however the monitor may have controls for changing these values. If it doesn't, or if your monitor's buttons are broken, you can use an app called ClickMonitorDDC.
RGB On An External Monitor
ClickMonitorDDC has both a portable version, and an installer version. The app can manage RGB on an external monitor, as well as the brightness, contrast, and volume.
Run the app and select your external monitor. Select the RGB checkbox and open the dropdown next to it. Select either the User1 or User2 color profiles if the other two don't have RGB values that look good on your monitor.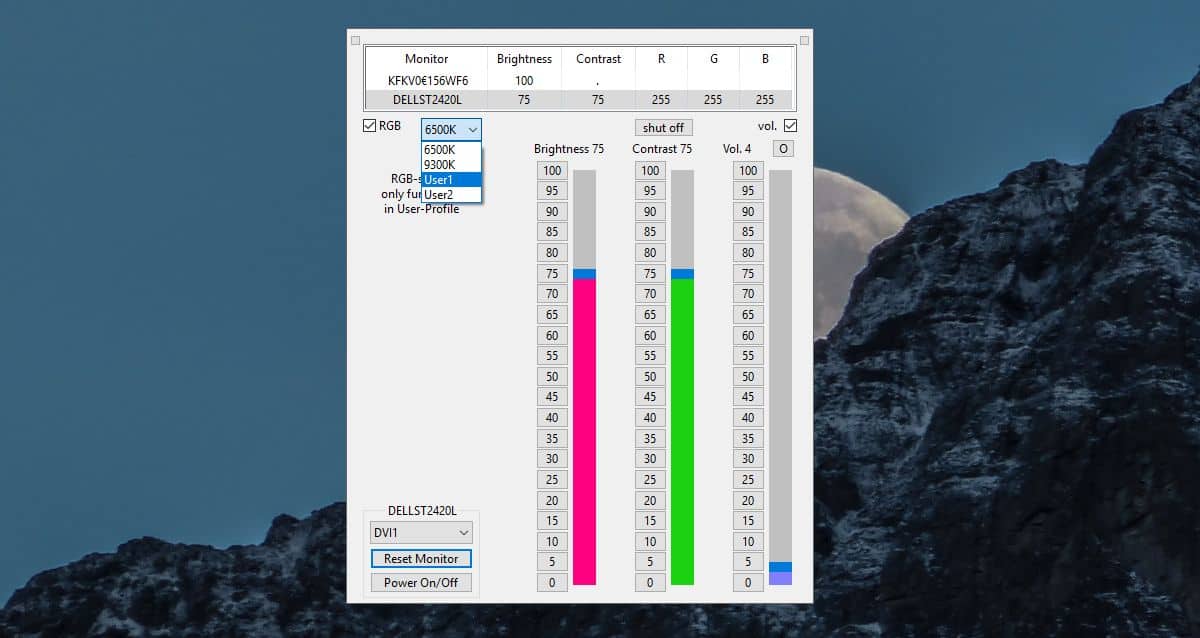 Once you've selected the color profile, you can customize the RGB values. Use the sliders to change the respective values. Your monitor's color profile will update in real time to reflect the new values.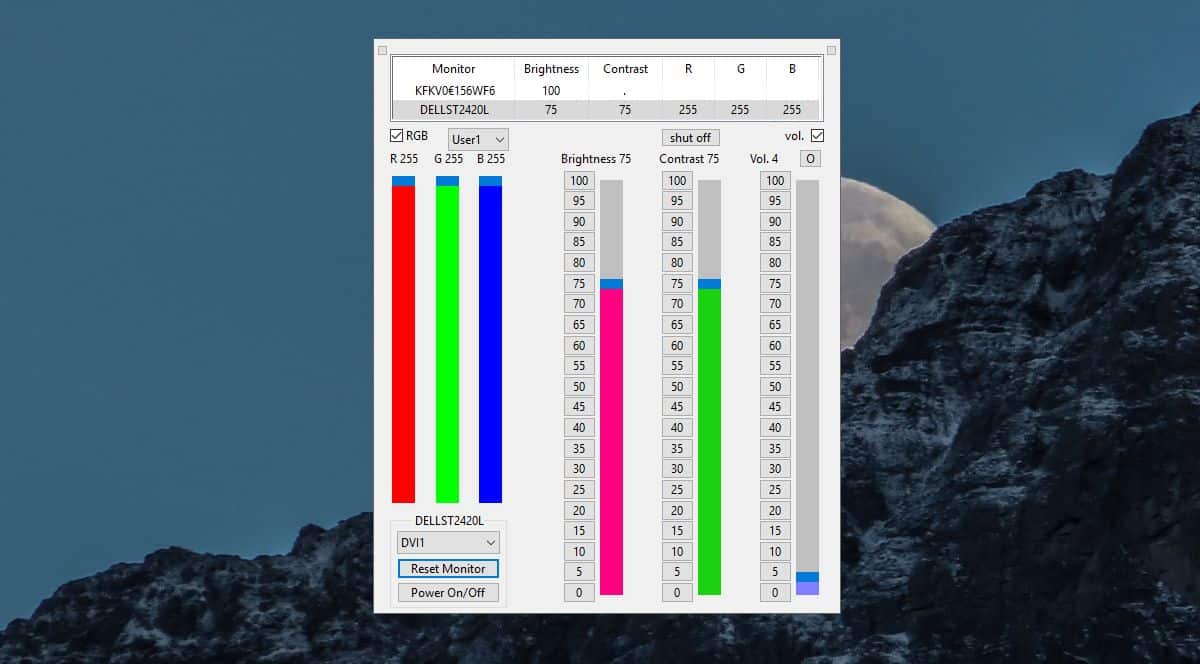 If you've accidentally set values that make your screen look worse, you can click the Reset Monitor button at the very bottom to return it to its default settings.
The brightness, contrast, and volume settings work likewise and they too are reset when you use the Reset Monitor option.
For internal displays i.e., the ones that are attached to a laptop, you cannot change the color profile and hence, you cannot change its RGB values.
External monitors normally allow users to change these settings. You can also change the color profile set for an external monitor. If you have an external monitor that doesn't let you change these settings, it's worth giving this app a try to see if you can change them.
ClickMonitorDDC adds icons in the system tray that report the value of brightness, contrast, and volume that is set for the external monitor. If you hover your mouse over these icons, you can see additional information about the RGB value. It will not report figures set for the internal display though the volume level that it reports will be that for your system's volume and not for your monitor.
If you're inclined to change the RGB values of an internal display, you will find that it is exceptionally difficult and it may not be safe. You can try checking the settings for your graphics card and it might be able to help you. Your dedicated GPU will not be of any help here since it doesn't render your display.