Mark Folder As Favorite To Save It For Quick Access In Windows 7
Even though millions of users are using Windows 7, very few are aware of the build-in bookmark feature which can be found in Windows Explorer. This feature is called Favorites which allow a user to mark any directory as favorite so that it can quickly accessed later. In layman's term, this feature works like Bookmarking.
You will find the Favorites section on the left sidebar of your Windows Explorer. To begin, first visit the folder that you want to bookmark, right-click Favorites, and from the context menu click Add current location to Favorites (as shown in the screenshot below).
When performing the above steps, make sure that you are actually inside the folder that you want to save to favorites.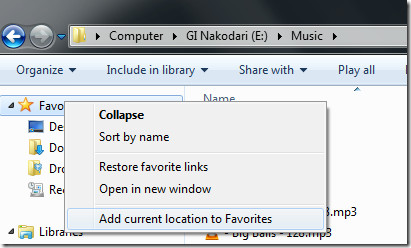 When done, you will find the folder listed under the Favorites tree.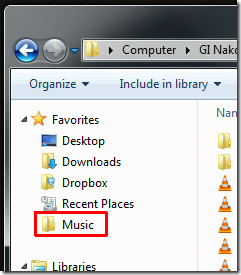 Now the next time you want to access this folder quickly, you can do so from the left sidebar. It's that easy!