Metro Home Is Windows Phone 7 Metro UI Gadget For Desktop
A while back we reviewed the visually appealing HTC Home widget, this time we have an even better and more attractive weather and clock gadget by the same developer called Metro Home. It comes with a Windows Phone 7 Metro user interface that displays current and four day weather forecast , as well as time, date display and a picture slideshow. Metro Home has more enhanced options than HTC Home and the default Windows 7 weather gadget with the utility of viewing temperate in both Fahrenheit and Celsius formats.
After installation this widget appears at the center of the desktop, however, its location can  be changed by simply dragging it around. Right clicking on the gadget allows configuring advanced options. From here you can refresh the displayed information, access Widget settings, Pin the gadget on a place on the desktop, customize display size and manage Metro Home settings.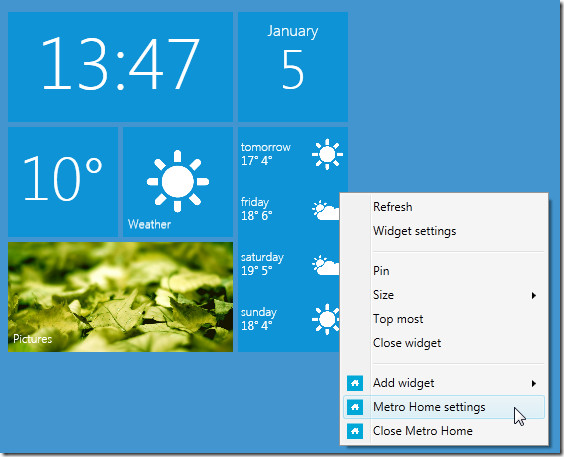 From the General tab in Widget Settings, the weather provider can be changed. This currently available option to choose a weather service include MSN, Foreca and FreeMeteo for receiving weather updates. From this tab a custom color can also be selected for changing the gadget's outlook. Unlike Home HTC, Metro Home allows viewing the temperature in both Fahrenheit and Celsius format, along with the option to see the clock in a 12hr and 24hr view. You can also change the refresh rate and slideshow interval of the displayed information from his tab.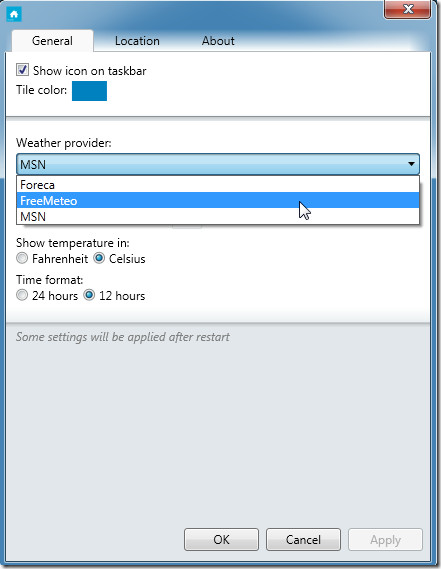 The location tab allows choosing a location among millions of places to receive weather and time information from. For enabling Windows Aero view, checking for gadget updates, changing language settings and auto starting the widget at Windows startup, go to the Metro Home settings from the right-click context menu.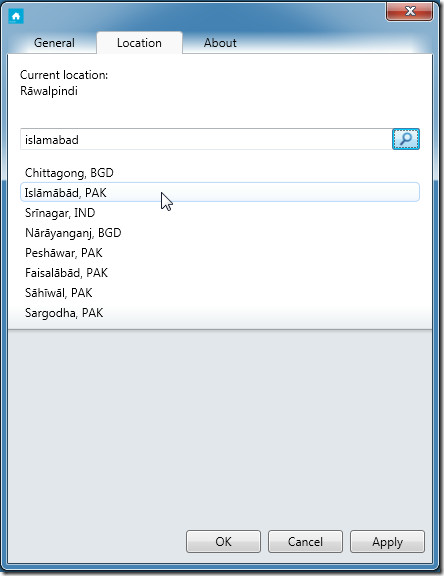 This Gadget was tested on Windows 7 64-bit OS and  requires .Net Framework 4 to work. It supports both Windows Vista and Windows 7. However, according to the developer, the gadget may not function with older Windows OS platforms.