Excel 2010 Formulas And Functions
Introduction
Microsoft Office Excel is a very popular application for spreadsheet management. We have covered a detailed post on it's new features here. One of it's strengths lies in Formulas and Functions. They let you perform basic calculations within Excel spreadsheets.
How To Apply Formula In Excel 2010
Whenever you start applying a formula, start it with the  = sign. Lets say that I want to multiply the value 12 to the marks of a student, then I want this net value to be displayed under the Net Total column, here is how I will add this formula. First type = in the formula bar, then specify the column reference(C2 in my case) and then specify the multiplication sign and specify the multiplier.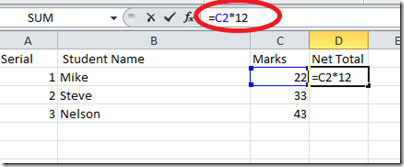 Hit Enter and you will find 12 multiplied to the Value of the first student's marks.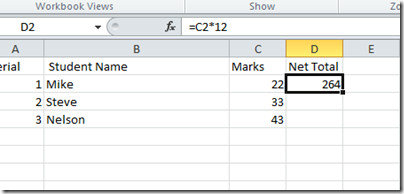 In order to apply this formula to all the other subsequent entries in this column, simply drag the bar and select all cells as shown in the screenshot below.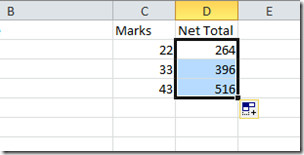 List Of Excel 2010 Functions
There is a long list of  excel's built-in formulas which makes it easier to perform complex mathematical operations in seconds. These formulas are beautifully organized into categories, you can view them here. Once you have learned the functions, head over to the Formulas tab and hit Insert Function.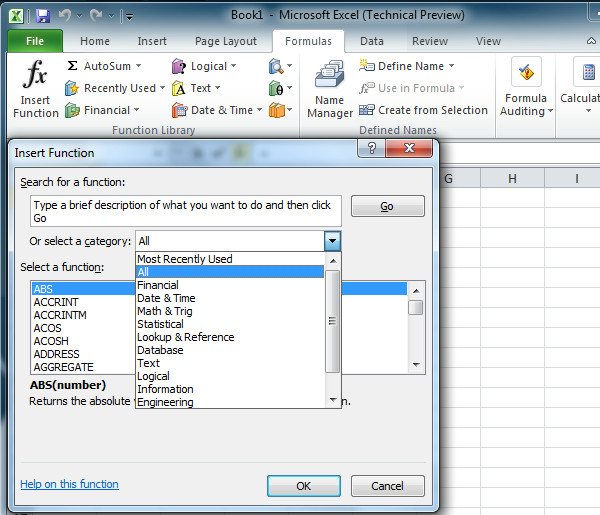 Add Additional Complex Formulas
Macabacus Macros is an add-in for Excel 2010/2007 that can add advanced complex Formulas and Data. It is developed to speed up construction of financial models.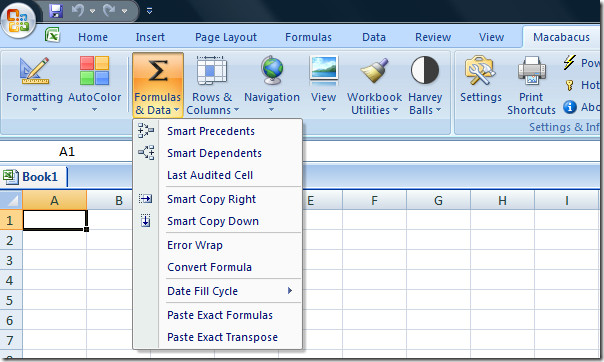 Hit the link above to learn more about about this add-in and view additional screenshots.