Mourao Image Grabber: Batch Download Images From Websites & Forums
There are many batch image downloading applications for grabbing images from the internet. However, many of these image downloaders (such as Image Collector) are limited to just a few websites. Mourao Image Grabber is a batch image downloading application that can grab images from many popular websites and forums. The supported websites include ShareNXS, ImageHeaven, ImageBam,  ImageVenue, and many other famous image hosting websites. The downloading mechanism is also quite simplified, and merely requires the URL of the respective webpage. You can also get an instant preview of the webpage before downloading images.
Operating Mourao is easy. Just enter the URL of the webpages and click Add link from top toolbar. You can also import a list of links saved in a text file by clicking Add list of links option. Once you have added the required link, click Download Images.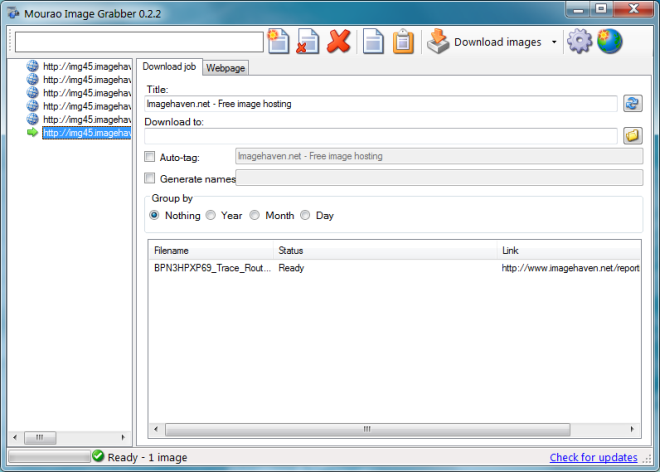 You can also get an instant preview of the webpage before downloading images (from Webpage tab). In case you have added a number of webpage links for downloading images, then click Download all jobs or use CTRL+A hotkey to download images from all added webpages. You can download up to 100 pictures in a single instance.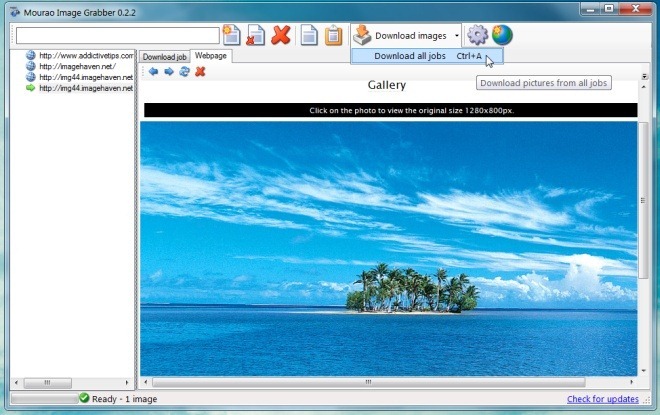 It is worth mentioning that this application is still in beta, and therefore, users may face some functionality issues. Moreover, there is no progress bar for the downloads, and the application may appear hung during the downloading process. Mourao Image Grabber works on Windows XP, Windows Vista and Windows 7.