Movie Monkey Automatically Catalogs Your Movie Collection
Movie enthusiasts love to use movie catalogers which doesn't require manually entering the details of each movie, including, ratings, cast, production crew, release data, genre and so on. Sadly, you can find only a few movie catalog applications which automate the process of collecting details about movies saved on your hard drive along with those which are on your must-watch list. If you're a movie buff and have a huge collection of movies which badly needs organization, Movie Monkey is here to index them in a smart way. It's designed to be easy to use and lightweight on system resources. What I like most about this application is its ability to automatically classifies movies genre-wise, making it utterly easy to quickly find all the Thrillers, Comedy, Animation, Adventure, and other Action type flicks.
Using the biggest online movie database – IMDb, it quickly fetches ratings and genre of movies in order to categorize them into pre-defined groups. You just need to specify the movie collection folder(s) to let it index them, fetch details from IMDb, and to categorize them into genre lists.
First off, from File menu, you will need to import movies. Just select the movie archive folder to let it automatically catalog them and find all relevant information from IMDb. It will take some time indexing all the movies which depends upon the volume of your collection.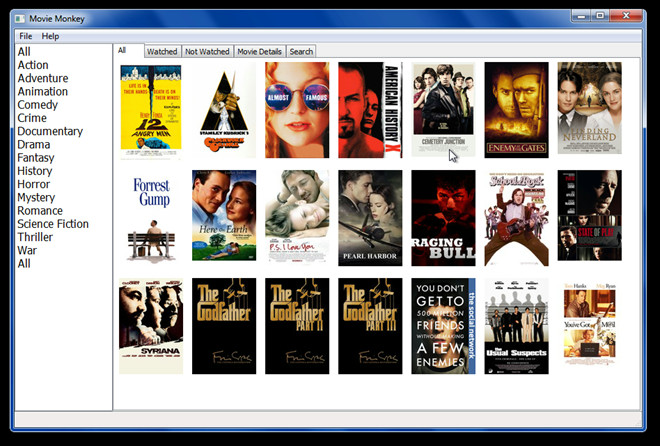 Once listed, click any watched movie and tag it Watched. Here, you can also play it in default media player by clicking Play.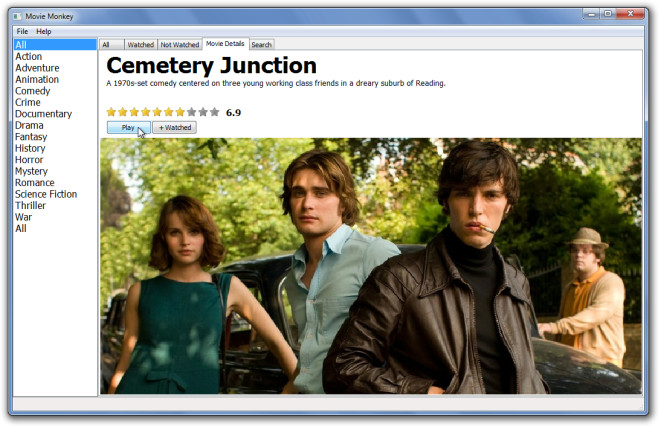 Users with huge movie collection will find left side bar very useful, as it classifies movies by their genres. Just select the genre and it will show all the movies of specified type.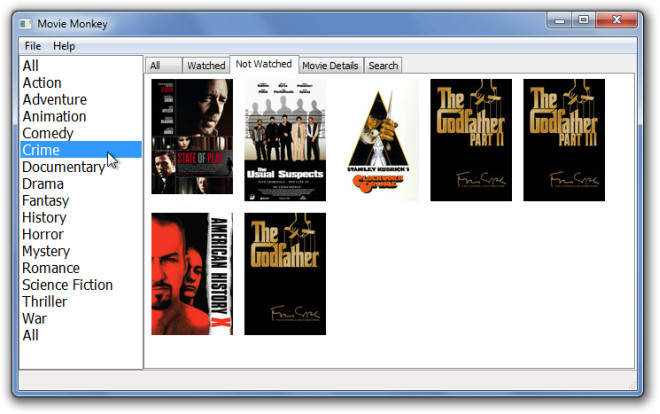 Movie Monkey is only available for Windows, but Linux and Mac versions will be out soon. Movie Monkey is invite only for now. To download Media Monkey, enter 'addictivetips' in invitation box followed by click on Download link.