MyFolders: Copy/Move Items And Execute Commands From Selected Folders
MyFolders is a Windows Explorer Shell Extension that makes it easier to instantly open folders, and to execute commands from specific system directories. It creates a new drop down menu within the Windows right-click context menu, where you can add folders and execute commands from specified directories. Moreover, you can also easily copy and move items to specific folders. Read on past the jump for more on this nifty shell extension.
Once installed, MyFolders is automatically added to the Windows context menu, where you can copy/move items, and open specific directories. Moreover, using the "open command window in" option allows opening a command prompt window that is automatically directed towards a selected folder. For example, if you have added My Documents to MyFolders (application), then you can navigate to My Documents via command prompt by going to My Folders –> Open command window in –> My Documents.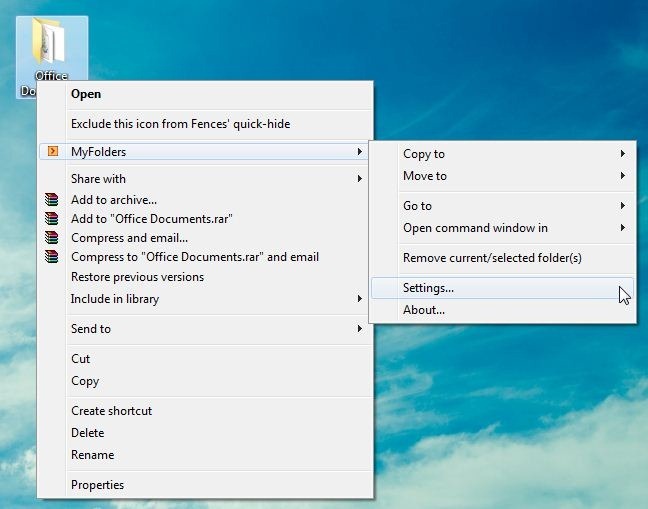 To add or remove locations to MyFolders, simply right click anywhere (on the desktop or in a folder), and select Settings from Windows context menu. This will open the Settings dialog box, from where you can add/remove and organize folders to MyFolders context menu.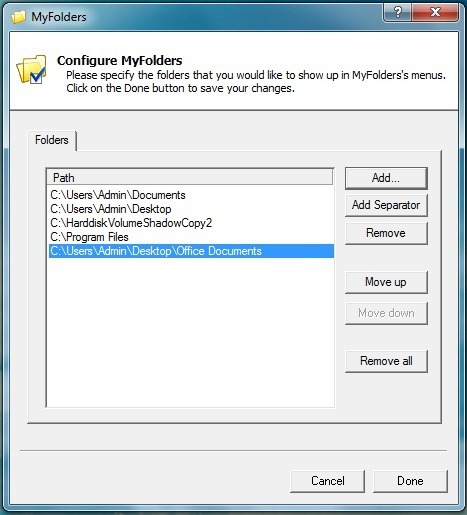 MyFolders can be quite a useful application for users who may regularly require navigating to directories via the command prompt, to execute commands, and for users who might wish to avoid creating too many shortcuts for folders which may be located within many sub-directories. MyFolders works on Windows XP, Windows Vista, Windows 7, Windows 2003 and Windows 2008. According to the developer, 64-bit operating systems are currently not supported.