Nvidia Control Panel Crashes or Stops Working? Here's How to Fix It
Nvidia is one of two popular GPU manufacturers in the market. Most laptop and desktop systems have Intel on-board graphics but you will also find an Nvidia chip on select systems. Nvidia is definitely used more commonly than AMD and if you have an Nvidia chip, whether it's in the form of dedicated graphics or on-board graphics, you will also have the Nvidia Control Panel app installed.
The Nvidia Control Panel allows users to change how their graphics card functions, and enable/disable certain features for it. It is notably of use for running graphics-intensive tasks e.g. games.
Nvidia Control Panel crashes or stops working
The app while exceptionally useful isn't essential. The drivers for your Nvidia GPU will be installed regardless if the control panel is installed or not. That said, it is useful, and if Nvidia Control Panel crashes or stops working every time you try to change a setting, you need to fix it. Try the following.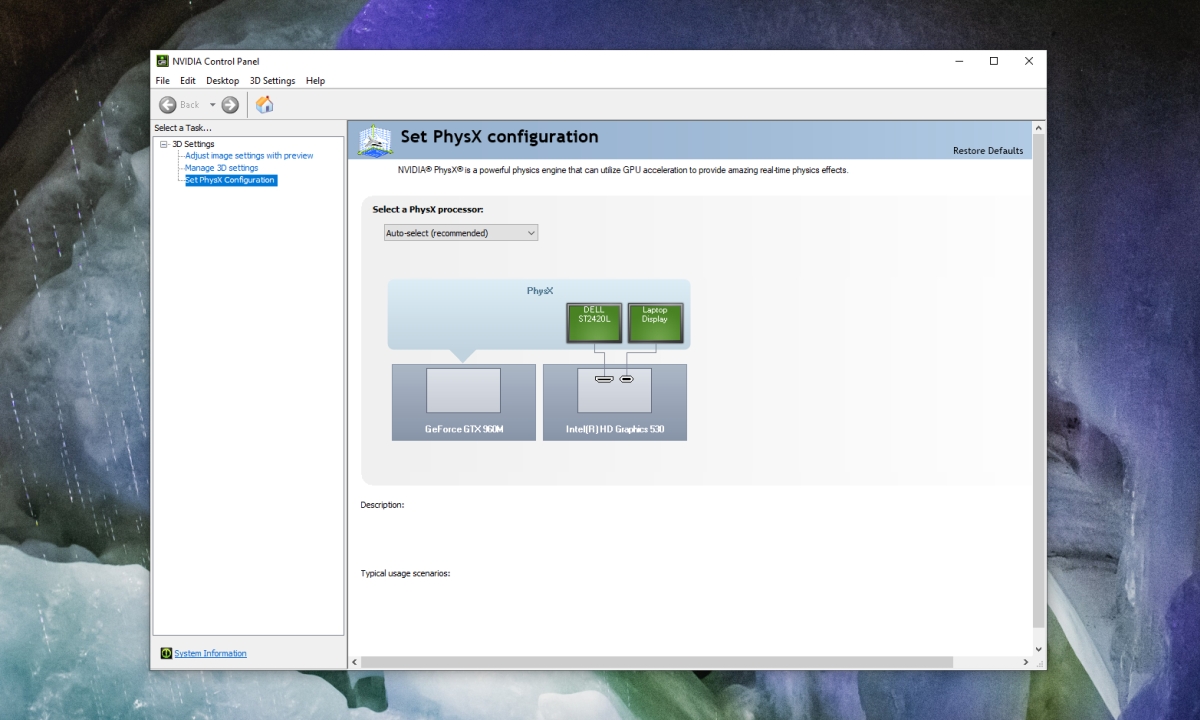 1. Update Nvidia control panel app
Nvidia drivers update at least once a year and if the app itself is not up to date, it may crash because it is meant to run with an older version of the driver. Try updating the app.
Desktop version
If you're running the desktop version of the Nvidia Control Panel app, update it by following these steps.
Right-click an empty area on the desktop.
Select Nvidia Control Panel from the context menu.
Once the Nvidia Control Panel app is open, go to Help>Check for Updates.
Microsoft Store version
If you've downloaded the Nvidia Control Panel app from the
Open the Microsoft Store app.
Click the more options button (three dots) next to your profile.
Select Downloads and updates.
Click Get Updates.
Install updates for the Nvidia Control Panel app.
2. Update Nvidia drivers
Drivers for graphics generally update automatically but if you're using the Nvidia GeForce Experience app, they may not have installed yet. You can also update drivers from the Device Manager though the newest drivers may not always be found by it.
GeForce Experience
Open the GeForce Experience app.
Go to the Drivers tab.
Click Check for Update.
If an update is available, download and install it.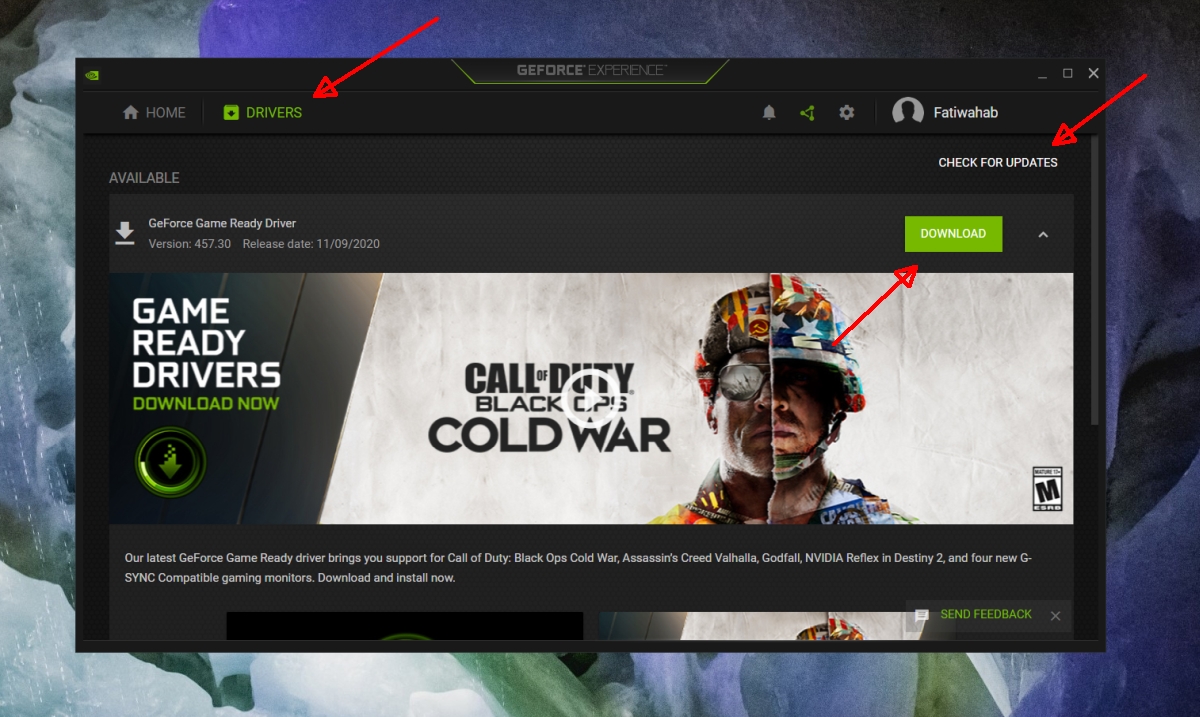 Device Manager
Open Device Manager.
Expand Display Adapters.
Right-click the Nvidia chip and select Update Driver.
Install driver updates that are available.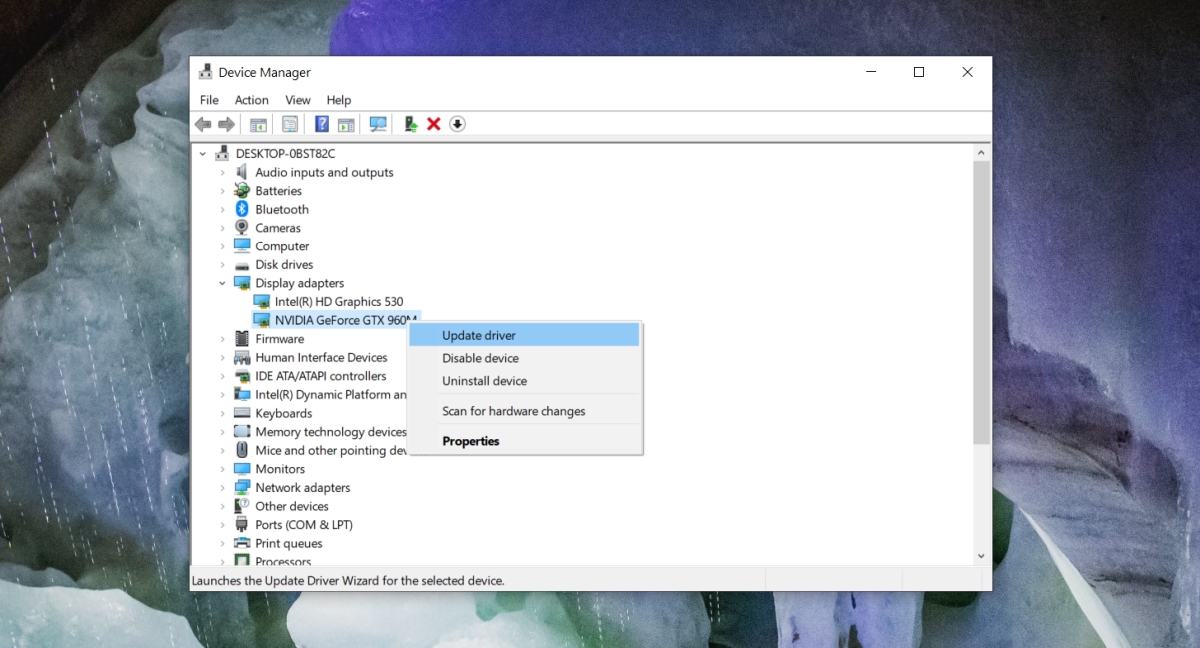 3. Run nvcplui.exe with Admin rights
It is possible that the Nvidia Control Panel is unable to run with higher privileges by default. This will limit what it can do and may result in a crash.
Open File Explorer.
Navigate to this folder: C:\Program Files\NVIDIA Corporation\Control Panel Client.
Right-click nvcplui.exe and select Run as administrator from the context menu.
The Nvidia Control Panel will open, and should not crash or freeze.
4. Long file paths
In many cases, the crash is attributed to Nvidia Control Panel interacting with files that have a long path. Figuring out if the app is interacting with files that have a long path is a bit tricky and time-consuming but it may resolve the problem.
Download and run the Process Monitor tool from Microsoft.
On the title bar, go to Filter>Filter.
Filter by Process Name and enter nvcplui.exe.
Click Apply.
Accept on-screen prompt.
Run the Nvidia Control Panel until it crashes.
Examine the processes and files that it interacted with and exclude/remove/move the ones that have a long path.
Run Nvidia Control Panel again and it should not crash.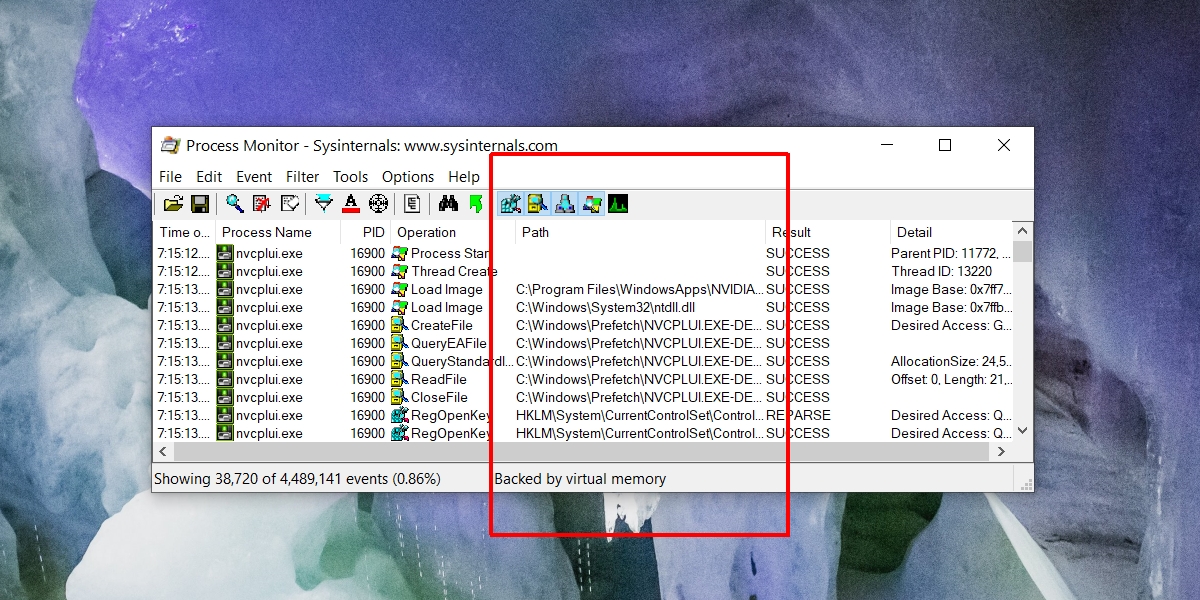 Conclusion
The Nvidia Control Panel is generally a stable app. If you have other apps installed that tweak the GPU, they may be interfering with it. Try quitting apps that monitor your system or interfere with the GPU and then run the Nvidia Control Panel. It should work without a hitch.