Office 2010: Fix Office Document Cache Error
Some people are getting the Document cache error while playing with their favorite office application. Those who upgraded from the Office Technical Preview to Office beta are facing this problem and the core reason behind this is that the office cache also needs to be upgraded. If you are for any reason getting this error, the quick steps listed below will instantly repair the problem.
First make sure that MSOSYNC.EXE process is not running, if so, kill it.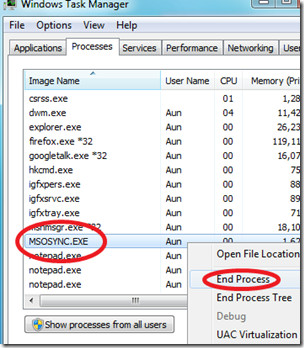 Now navigate to the HKEY_CURRENT_USER\Software\Microsoft\Office\14.0\Common\Internet and delete the FileStoreCriticalError key. If the key doesn't exist then you can skip this step.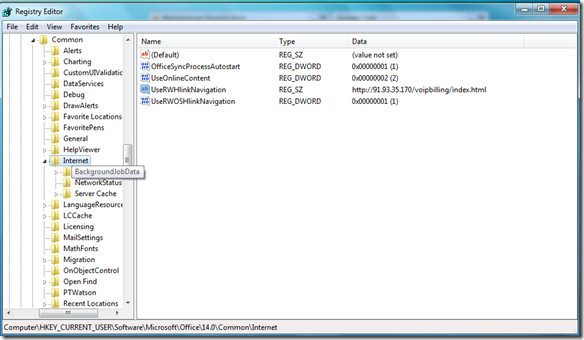 Make sure that the OfficeFileCache folder does not exist in the system. Please check the %userprofile% \AppData\Local\Microsoft\Office\14.0\ path and be sure to delete OfficeFileCache if it exists. %userprofile% is usually C:/Users/[UserName]/.
Once done, restart Office 2010 and the error should be gone. Enjoy!