Outlook 2010: Auto Archive Email Messages
The Outlook inbox grows in size with every passing day as a user receives hundreds of emails daily, thus causing Outlook to operate sluggishly. The Auto Archive feature of Outlook lets you remove or move old email messages, so that the inbox remains neat and smaller in size.
Configuring the AutoArchive email setting is very simple, launch Outlook 2010, click the Office (File) button and choose Advanced in the left sidebar. Now click the AutoArchive Settings button located under the AutoArchive category in the right side main window.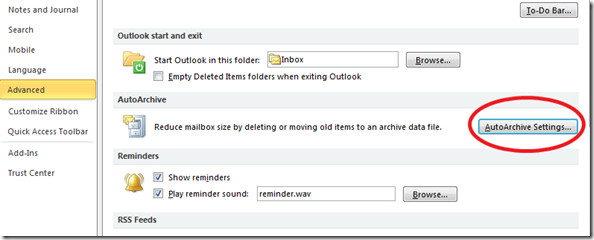 Now, in order to enable the AutoArchieve feature of Outlook, check the Run AutoArchive every option and specify the number of days after which you wish to archive emails.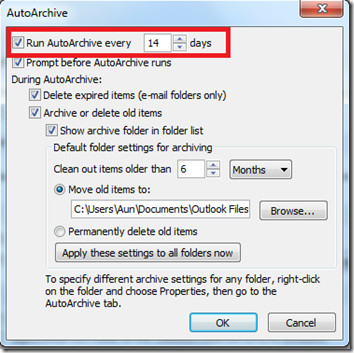 Check the Move Old items to option if you wish to move the old items and select the folder to where you want the old emails to be moved.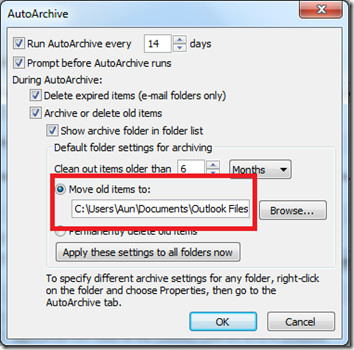 Check the Permanently delete old items option if you wish to remove them permanently.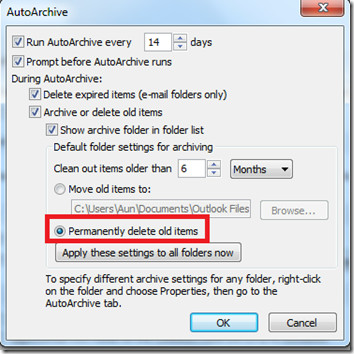 Once done with the changes click the Apply these settings to all folders now button. These settings will be applied to all folders within Outlook. If you wish to apply autoarchive settings to some particular folder, then right-click that folder, choose Properties and head over to the AutoArchive tab. Here you can specify the archive setting of that folder.