Outlook 2010: Automatically Spell Check Emails Before Sending
You can configure Outlook 2010 to spell check emails before sending so that your outgoing emails don't have any spelling mistakes. One small change is required in Outlook options to enable this feature but we will talk in further details.
Hit the Office (File) button and choose Options.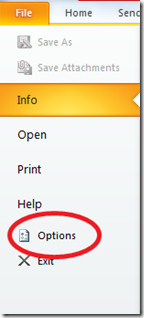 Now click the Mail category located in the left side bar and check Always check spelling before sending option in the main window.

Click OK and you are done.
Spelling And Autocorrect
You will notice a button (Spelling and Autocorrect) located on the right side of the Always check spelling before sending option. Hitting this button reveals many exciting features. It will launch the Editors Options dialogue box where you will find two categories in the left sidebar. The Proofing category lists the options regarding how outlook corrects and formats the contents of your email. Check/uncheck the options to enable/disable them.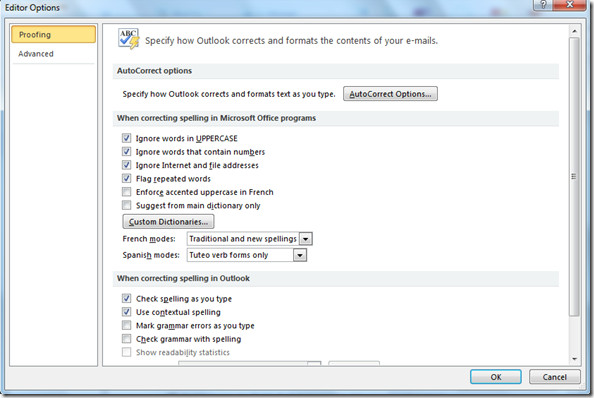 The Advanced tab offers options for the advanced customization of Outlook 2010. You can customize the settings regarding Editing, Cut, Copy, Paste, and Display.