Outlook 2010: Backup/Export Email Rules
Rules filter incoming emails as per the predefined criteria. Whenever a new email is received, Outlook 2010 processes it according to the applied rules. If you receive hundreds of emails daily and have dozens of rules applied then it is wise to make a backup of these rules.
It will save a lot of time if you are to migrate your inbox to some other machine or you have done the fresh installation of your system and are now configuring Outlook again.
Click the Office (File) menu and choose the Manage Rules & Alerts option.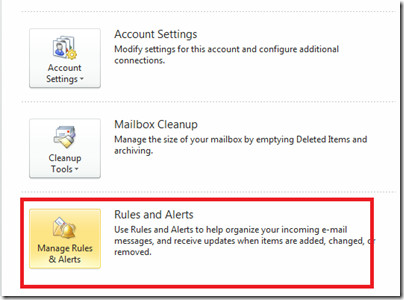 In the Rules and Alerts dialogue box, click Options.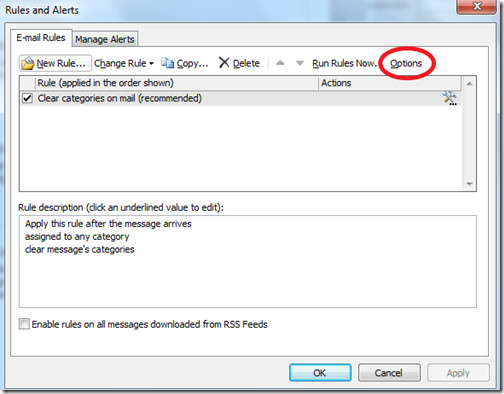 Now click the Export Rules option.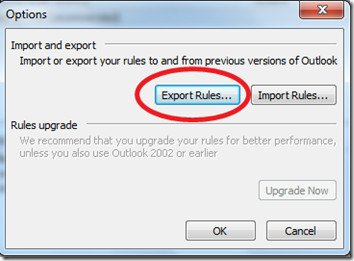 Browse and choose the location to save the backup copy of your rules.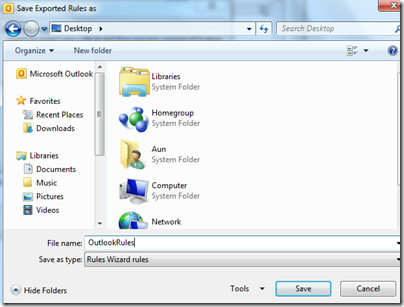 That's it, now you can restore them any time by using the Import Rules option.