How to pin Game Bar CPU, GPU, RAM overlay to the top on Windows 10
The Game Bar works within apps and you cannot call it on your desktop. That said, it has some truly useful overlays which you might want on your desktop even if you aren't playing a game. The CPU, GPU, and RAM overlay is the obvious one. Here's how you can pin the Game Bar CPU, GPU, RAM overlay to your desktop on Windows 10.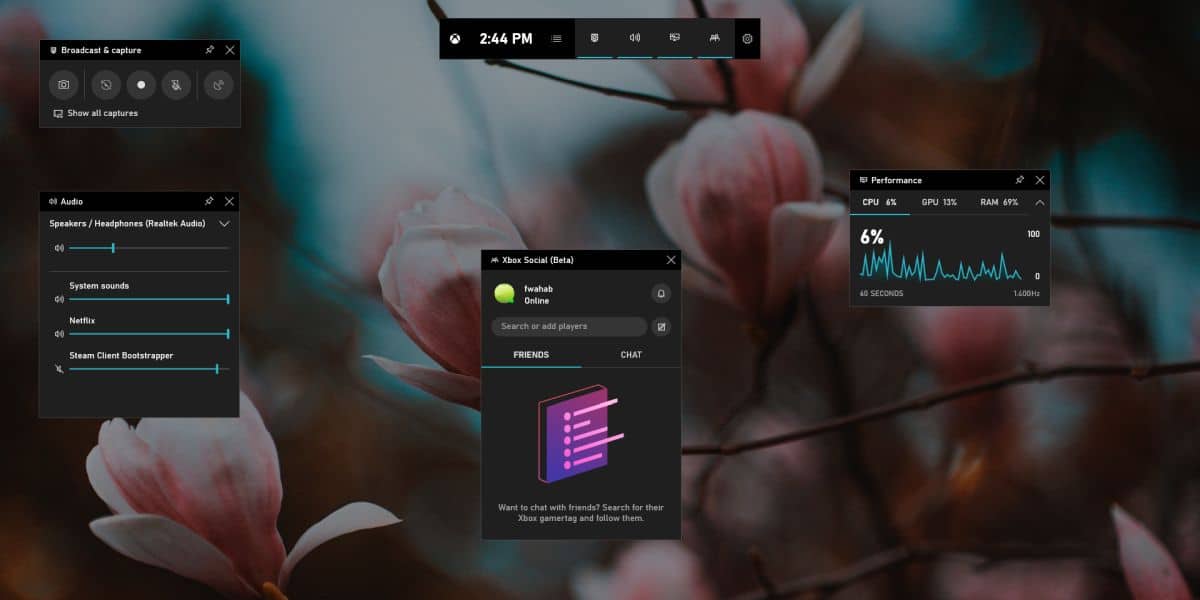 Game Bar CPU, GPU, RAM Overlay
The Game Bar CPU, GPU, RAM overlay should appear when you tap the Win+G keyboard shortcut however, if the overlays don't appear you should run the following two checks first;
Check your Windows 10 version. You should be on 1903. If not, wait until the update is available, check for it, or force it. It's up to you.
Make sure the Game Bar app is up to do. You can check for app updates from the Microsoft Store app.
If the overlays and the Game Bar do not appear, you may need to download a game. Go for anything that's free if you don't own one. If you have a game library, launch any game of your choice.
Once the game is open, tap the Win+G keyboard shortcut. You will see the game bar, and its overlays should appear as well. If the Game Bar appears but no overlays do, you need to enable them. Click the more options button next to the clock on the game bar. Select the 'Performance' overlay. It will appear as a button on the Game Bar. Click it to show the overlay.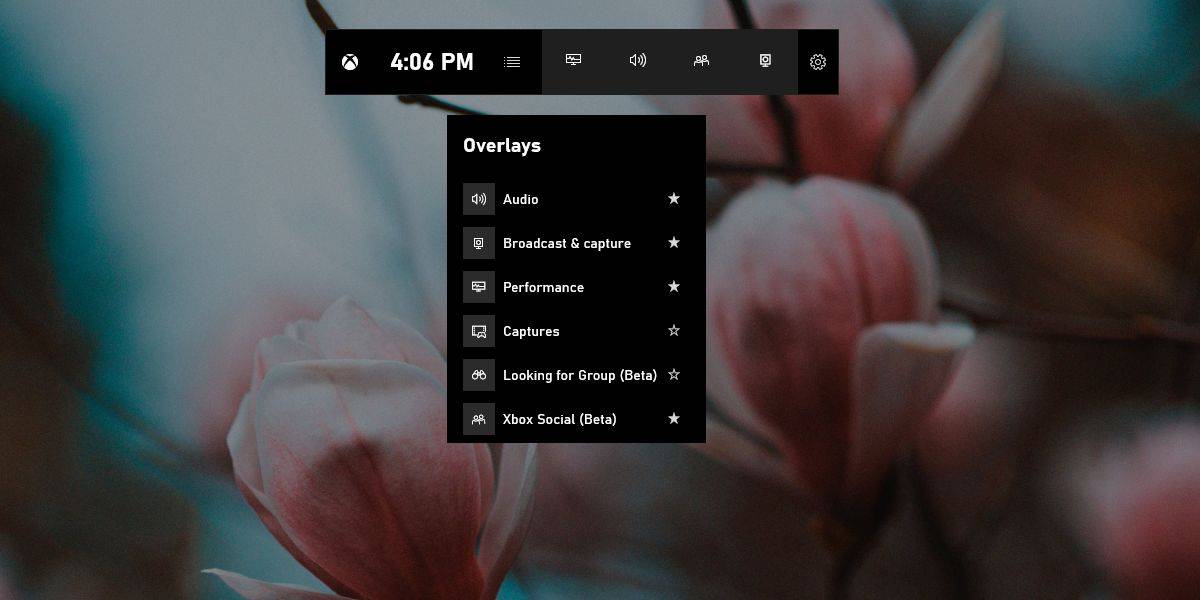 After the overlays show up, you're almost done. Look for the CPU, GPU, RAM overlay and click the pin button at the top right. You can now close the game and/or the Game Bar and the overlay will continue to appear on your desktop. If you want to position the overlay somewhere else, you should do that before you click the pin button. You should also resize it if you need to. The overlay can be reduced to just a bar though the bar will only show you usage in percentage. The graph will be hidden.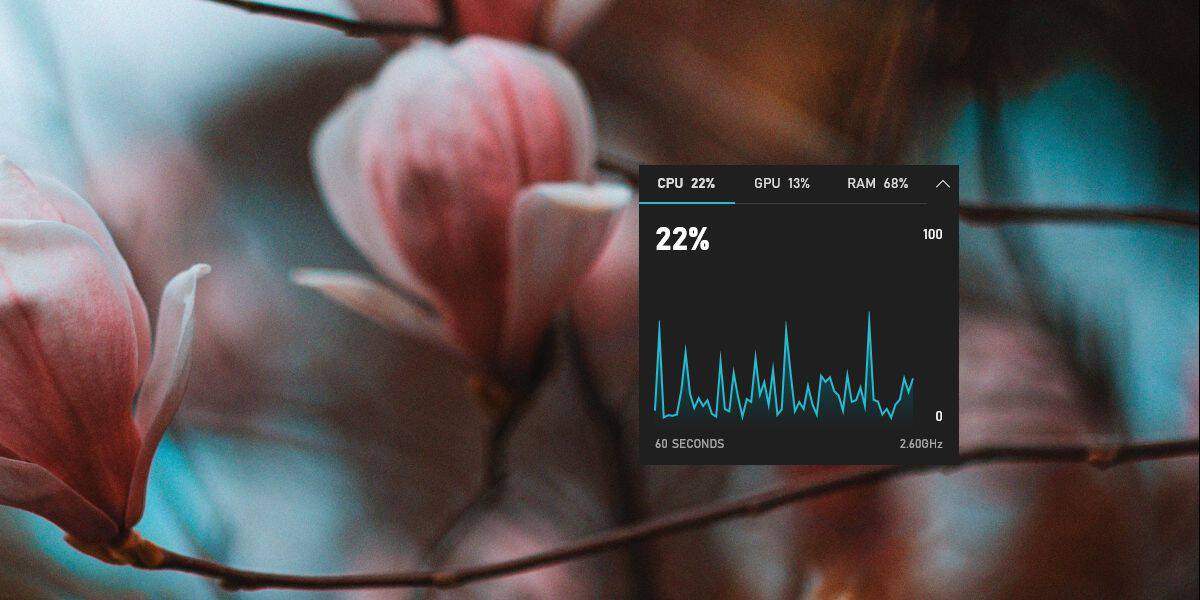 To unpin the overlay from your desktop, tap the Win+G keyboard and the bar above the overlay with the pin button will reappear along with the Game Bar. Click the pin button again to unpin the overlay and then dismiss the Game Bar.
If you ever need a quick look at your system's performance but don't want to install apps for the job, this is a great alternative.