Portable Privacy And Disk Space Cleaner For Windows 7
We first covered Bleachbit, the opensource cross-platform privacy, browser, and disk space cleaner back in July. The latest release contains a portable version with complete Windows 7 support and additional Windows cleanup options.
It detects the installed OS, the installed applications and then list the clean up options respectively in the left sidebar. It supports up to 70 popular applications, including all browsers, office, adobe, flash, java, paint, skype, Google earth, gimp, gedit, and plenty of others.
The usage is simple, select the apps and system files/locations that you want to remove from the left sidebar and hit Delete icon. Before you delete anything, you can hit Preview to get a quick glimpse of the files that will be wiped out.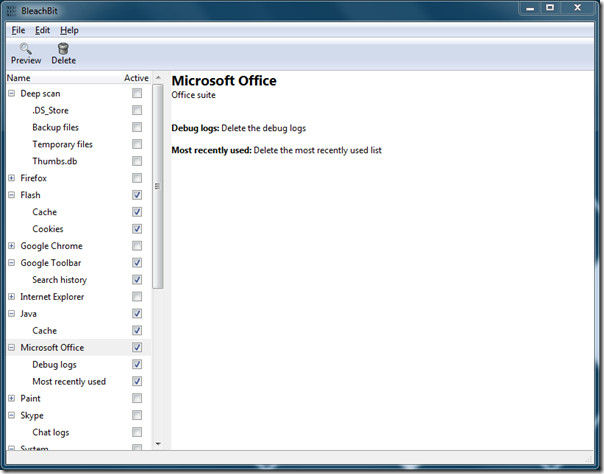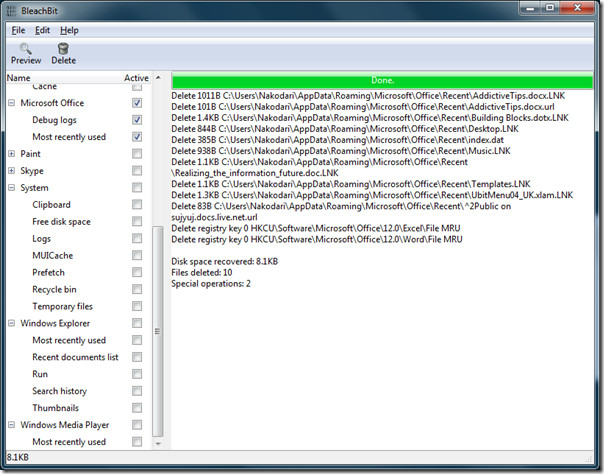 It is one of the must-have apps for every Windows user out there along with CCleaner. It works seamlessly on both 32-bit and 64-bit versions of OS. Being a portable tool, you can now carry it on the USB drive while on the go.