PowerResizer Extends Windows 7 Aero Snap Windows-Docking Features
Even though Windows 7 native application window docking and snapping features are arguably great, we often experience some specific annoyances. For instance, Windows 7 Aero Snap lets you quickly open two application windows side-by-side for doing comparisons, keeping tab on two active processes, etc, but it is unable to automatically adjust size and positions of windows when you resize any of the opened window. Similarly, Windows 7 Aero Snap doesn't support docking windows at top and bottom of the screen. PowerResizer is an open source application that extends the functions of Windows 7 Aero Snap without replacing any of its original functions. The application works in conjunction with Aero Snap to let you easily manage multiple active windows without having to manually adjust them at different sides of the screen.
Just like previously covered GhostWin, it can make windows transparent when they are being resized and dragged. You can enable/disable the provided windows management features and windows transparency from system tray options.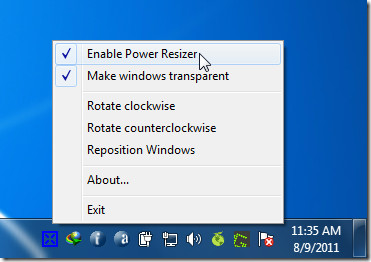 To see underlying windows while dragging and resizing applications, select Enable Power Resizer followed by Make windows transparent option. In addition to change opacity level of window, you can resize any of the docked window without having to adjust the size of other window, as it has the ability to automtically resize docked windows to fit your screen.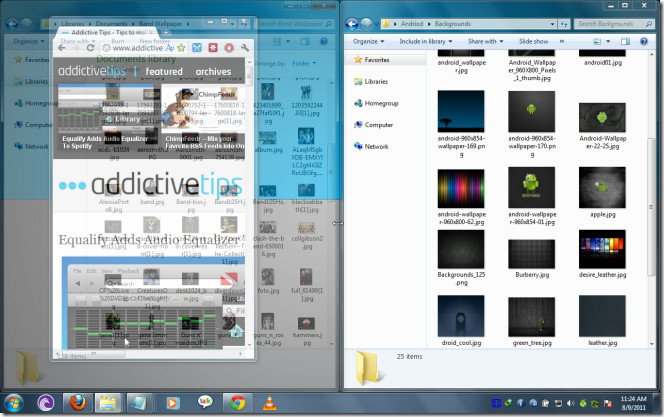 When enabled, you can dock windows at any side of the screen. When you drag window in downward direction, it will dock the window at bottom of the screen while leaving space to dock window above it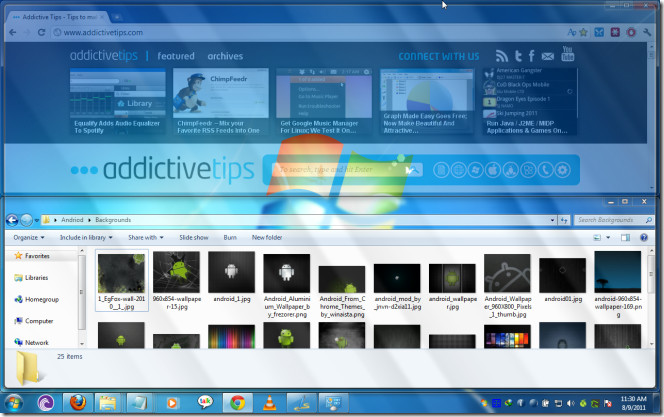 PowerResizer is an open source application that works on Windows XP, Windows Vista, and Windows 7.