Prevent Remote Desktop Passwords From Being Saved In Windows 8 & Windows 7
Remote Desktop connection lets you control any remote PC, we have already covered this in a previous post (also check out Windows 8 built-in Remote Desktop App ). Now, by default the Remote Desktop session's credentials are saved in Windows. If you don't want this feature as this can become a security hazard, then here are the steps to disable this setting.
Let me show you how it looks by default, it gives you the option to save the remote desktop connection's login credentials.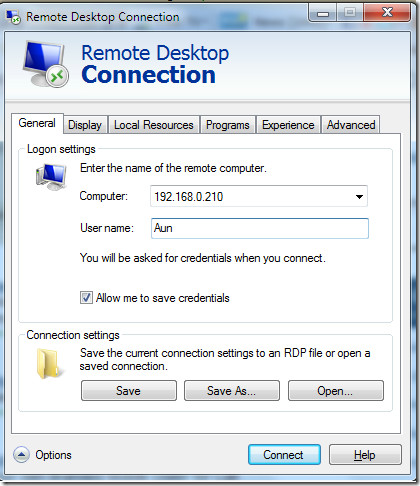 For Windows 7: In order to disable this setting, open the Start menu, type gpedit.msc and hit Enter. The Local Group Policy Editor will be displayed.
For Windows 8: On Start Screen, type gpedit.msc and hit Enter. It will open  Local Group Policy Editor.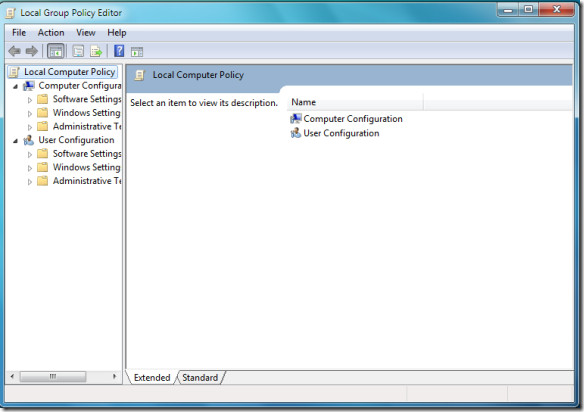 Now, navigate to User Configuration > Administrative Templates > Windows Components > Remote Desktop Services and choose the option Remote Desktop Connection Client in the left side pane of the Group Policy editor.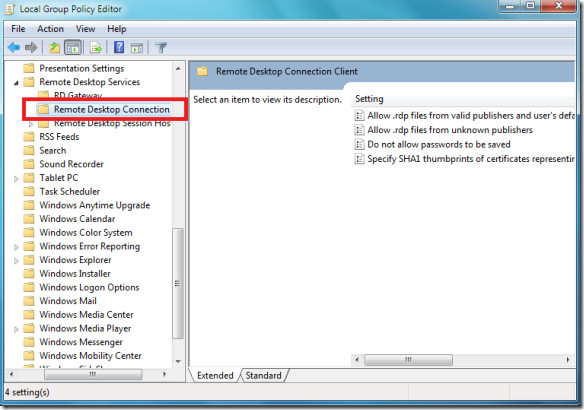 Double click the option Do not allow passwords to be saved which is available in the right side main window and a new dialogue box will be loaded, which will let you edit its setting, from this dialogue box choose Enabled and click OK.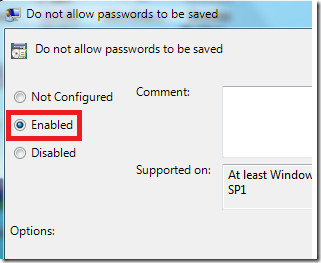 That's it, now you will be never be able to save the login details of the Remote Desktop Sessions. Enjoy!